Are Fans Really Canceling Netflix Now That 'Love Is Blind' Is Over?
Our admiration for some of these experiment participants proves that love truly is blind — and we're not alone. Are Netflix users really canceling their subscription over this original reality series? Here's what we know about the streaming platform's 2020 release, Love is Blind.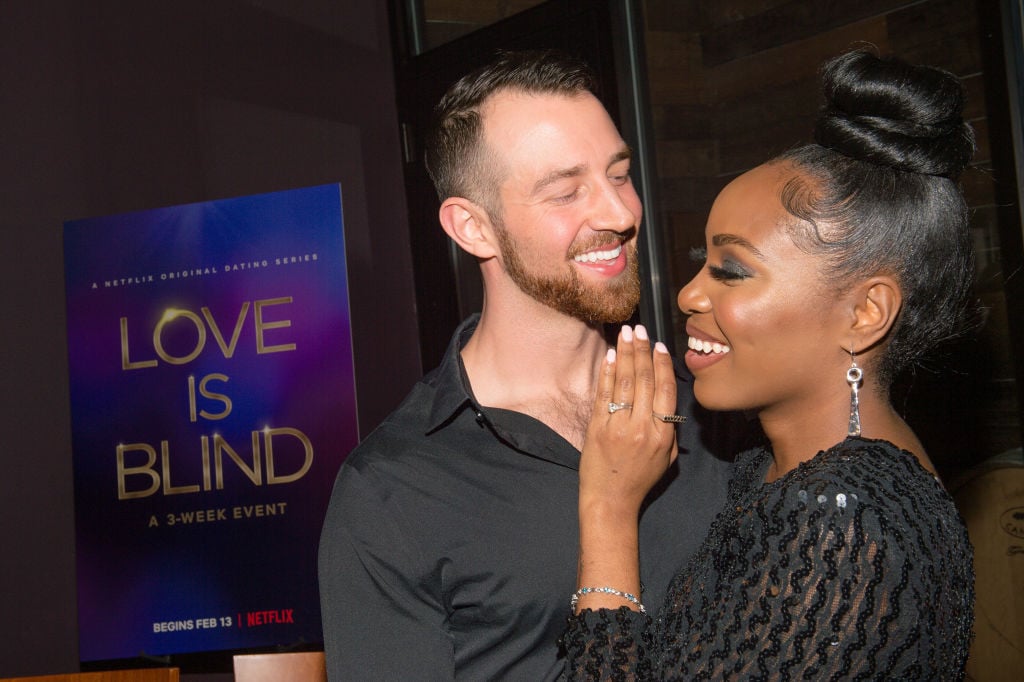 The reality series 'Love is Blind' is now fully available for binge-watching on Netflix
Can you really love someone without ever seeing them? This social experience tested to see if complete strangers could fall in love – and get married – without the initial physical attraction. Some Netflix subscribers were pretty attracted to this series. 
For one of the first times since Netflix's debut, they premiered new episodes on a weekly basis, instead of all at once. With the entire first season wrapped and available on the Netflix library, some fans are wondering when new episodes of Love is Blind will premiere, with a fresh set of participants. 
'Love is Blind' is one of the most popular reality shows on Netflix
A handful of Netflix's original series' earned favor among fans and critics. That includes the reality series, Queer Eye, which picked up a few Emmy Awards at last year's ceremony. The streaming platform also debuted its social media-based reality series, The Circle.
In the weeks following each episode's debut, Love is Blind became one of the most popular television shows on the network (according to their recently added "Top 10 in the U.S. Today" section.) Contestants earned thousands of followers on their social media platforms and even taught the word "shiesty" to the viewers. Thank you for that, Amber.
As of the season 1 reunion, Netflix has yet to reveal if Love Is Blind will return to the streaming platform for a second season. Viewers shouldn't worry, though, as this streaming platform is notorious for delaying news about their original television shows. 
Fans of 'Love Is Blind' shared their love for the reality series on social media
Will fans actually cancel their Netflix subscription now that Love Is Blind is over? It's pretty unlikely, especially because Netflix hasn't announced whether or not the reality show will return for a second season. Still, some fans took to social media, sharing their love for the couples and this series.
While it was airing, one Twitter user said, "Cameron and Lauren better get married tomorrow on Love is Blind or I'm telling my Netflix connect to cancel his subscription."
"I was about to cancel my Netflix subscription but then I saw the Love is Blind trailer. I'll wait until after I binge watch lol Guilty pleasure = love and any reality show about love," another Twitter user said.
"Well, that was a real journey. As I have now supported the Love is Blind community with my time, my Netflix subscription dollars, and by following several of them on Instagram, I challenge them to return the favor and purchase my novel," another Twitter user said, sharing her book.
This would not be the first time an original series created such a massive movement on social media. Last year, Disney+ released its Star Wars-related show, titled The Mandalorian. It quickly became one of the most popular television shows available on any streaming platform, surpassing the popularity of shows like Netflix's Stranger Things.
More information regarding season 2 of Love is Blind will presumably be announced in the coming weeks. Until then, the first season of Netflix's chart-topping reality series is available for binge-watching on the streaming platform.