Candace Cameron Bure's Brother Actually Had a 'Full House' Cameo During Season 1
The Tanner sisters had a cousin make a cameo on this series. Turns out, he is actually Candace Cameron Bure's brother. Here's what we know about Kirk Cameron's 'Full House' character.
Oh, Mylanta! This character had a few friends on the popular 1990s sitcom, Full House, one of which was actually her brother in real life, Kirk Cameron. Here's what we know about these two actors and their involvement with the Tanner Family in this series.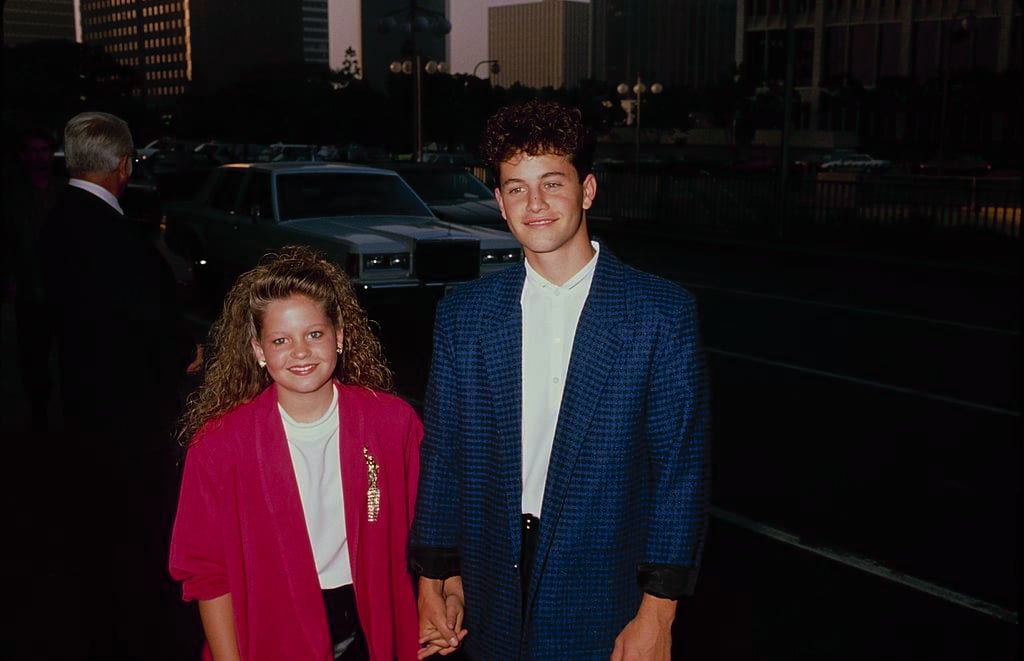 Candace Cameron Bure starred as the oldest Tanner sister in 'Full House'
Before she had three boys and the "open door" policy at the Tanner house, DJ Tanner was just a young girl trying to find her way with the help of her father, uncle, and her father's best friend. This was one of the starring characters in the sitcom, Full House, portrayed by Candace Cameron Bure. 
The actress appeared as DJ Tanner for the entirety of Full House's run, later reprising her role in the Netflix original series, Fuller House. She wasn't the only actor in her family making an appearance on this series, though.
The actress' actual brother appeared on one episode of 'Full House,' 'One of the Guys'
During the first season of Full House, viewers met one member of the extended Tanner family. That was one of DJ's cousins, named Steve. It's been a few years since she last saw him though, and now he's changed a lot. He loves sports and, according to Kimmy, is totally hot. 
This character only appears in the "One of the Guys" episode of Full House but the actor behind him was Kirk Cameron. In real life, this actor was Candace Cameron Bure's brother and the star of the sitcom Growing Pains.
The actors commented on their experience with their respective sitcoms
With a number of seasons of Full House and now a spinoff series available on Netflix, there's no denying the impact of the sitcoms starring these two actors. During one interview with The Today Show, both actors shared what made their sitcoms so special for fans.
"They were both the kinds of shows that I think so many people watched, and they loved them because it gave them a sense of comfort," Kirk Cameron said, who played Mike Seaver on the sitcom Growing Pains. "It's the kind of family they wanted to be a part of. I can't tell you how many people have said, 'I wish that I had a brother like Ben,' or, 'I wish that I had parents who really loved me the way that Maggie and Jason Seaver loved their kids.'"
"I would say the same is true for Full House," Candace Cameron Bure said, who played DJ Tanner in Full House and Netflix's Fuller House. "So many people just wanted D.J. as their big sister, or Michelle as their little sister, or just the little violin music while they had a heart-to-heart scene, even though it was wrapped up in a pretty bow in 30 minutes. But it was the love."
To watch Kirk Cameron and Candace Cameron Bure in Full House, fans can head to Hulu, which every episode of the sitcom is available for binge-watching. Episodes of this Netflix spinoff series, Fuller House, are available on the streaming platform.