Candace Cameron Bure Says She's 'Not a Very Good Actress' After Her TikTok Snafu
Candace Cameron Bure is in the news again thanks to a recent TikTok video that many of her fans found polarizing. The Full House alum has always been very open about her unwavering love of Christ. However, sometimes her content rubs some of her religious fans the wrong way. Back in September of 2020, Bure received backlash after posting a picture with her husband where he was grabbing her breast.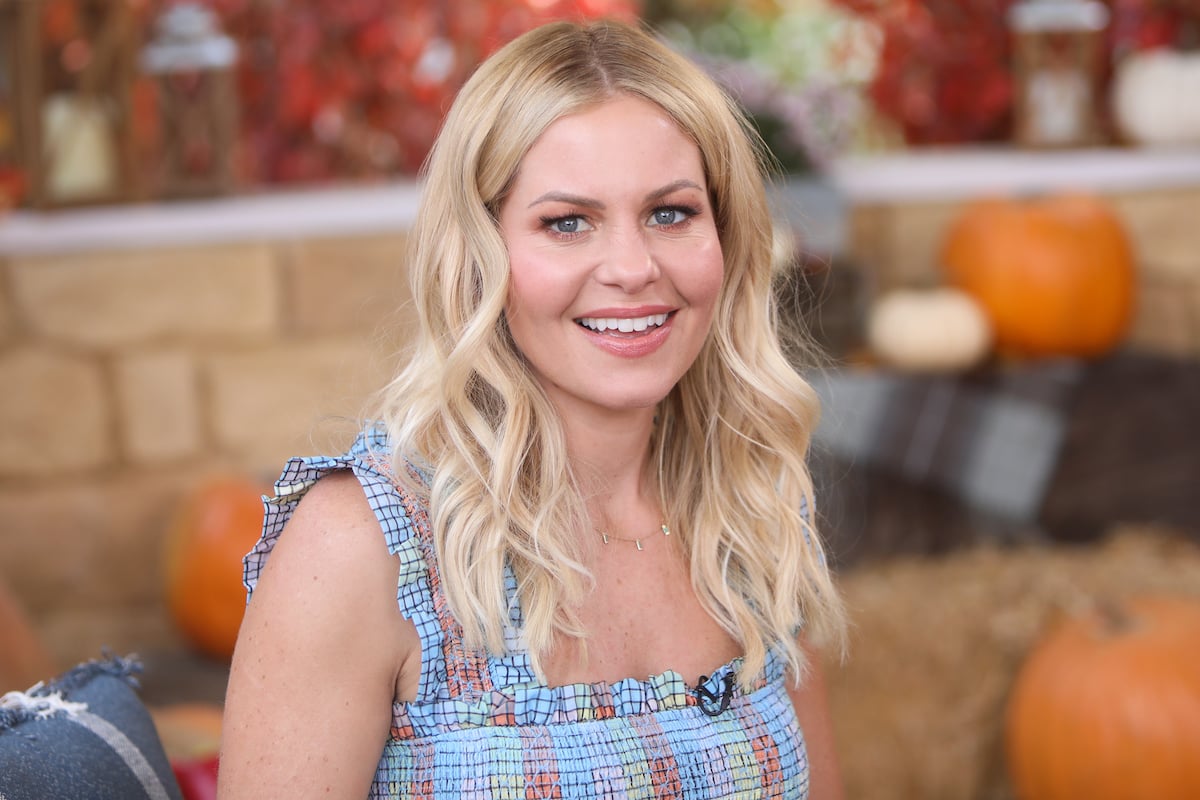 After posting the PDA-filled photo, some of Bure's fans expressed their outrage. They felt it was inappropriate for the Fuller House alum to share the photo with her 5 million fans. But, despite the backlash, Bure defended her decision to post the picture and maintained that there wasn't anything wrong with it.
Candace Cameron Bure defended her decision to post a photo of her husband grabbing her breast
"For all of the Christians that are questioning my post with my husband's hand on my boob — my husband of 24 years — thinking it was inappropriate, it makes me laugh because it's my husband," Bure insisted. "We have so much fun together." Naturally, the controversy surrounding the photo blew over but now the actor is back in the news after posting a TikTok video that some found to be "sexy" and "seductive."
In the video, Bure is seen swaying to Lana Del Rey's song "Jealous Girl". "Baby, I'm a gangster too and it takes two to tango/You don't wanna' dance with me, dance with me" are the exact lyrics that Bure mouths along to before picking up a bible. "When they don't know the power of the Holy Spirit," Bure captioned the video which she reposted to Instagram. Unfortunately, for the actor, some people took offense to the video, declaring it was both awkward and inappropriate. It wasn't long before Cameron deleted the video from her Instagram page and offered fans an apology.
The 'Fuller House' alum apologized for her TikTok video on Instagram
"I just came home and read a lot of messages that were not happy with my latest Instagram post that was a TikTok video," Bure said in a video that she posted to her Instagram story. "And I usually don't apologize for these things, but a lot of you thought it was weird and I'm sorry. That was not my intention. I was using a very specific clip from TikTok and applying it to the power of the Holy Spirit, which is incredible."
Bure questions her skills as an actor
Continuing on, the Dancing with the Stars alum revealed that she never intended for the TikTok video to be "sexy" and make a self-deprecating remark about her acting capabilities. "So many of you thought I was trying to be seductive, which clearly means I'm not a very good actress because I was trying to be strong, not sexy," she shared. "So I guess that didn't work, but I deleted it.  But anyway, it's gone. Now I know what you don't like."
Clearly, Bure's fans have strong opinions about the content that she chooses to post. But, considering that the actor has left the video up on TikTok, she's not letting them dictate what she posts too much.