'The Flash': What is Candice Patton's Net Worth & How Did Her Career Begin?
Though Candice Patton is most known for her role on The Flash, she has been working in the entertainment industry for many years and her net worth certainly proves that. Since nabbing the role of Iris West-Allen, Patton has also scored parts in shows like Supergirl, Legends, of Tomorrow, and Batwoman. But the actor also had credits on hit shows like The Young and the Restless, One Tree Hill, and Grey's Anatomy, prior to 2014.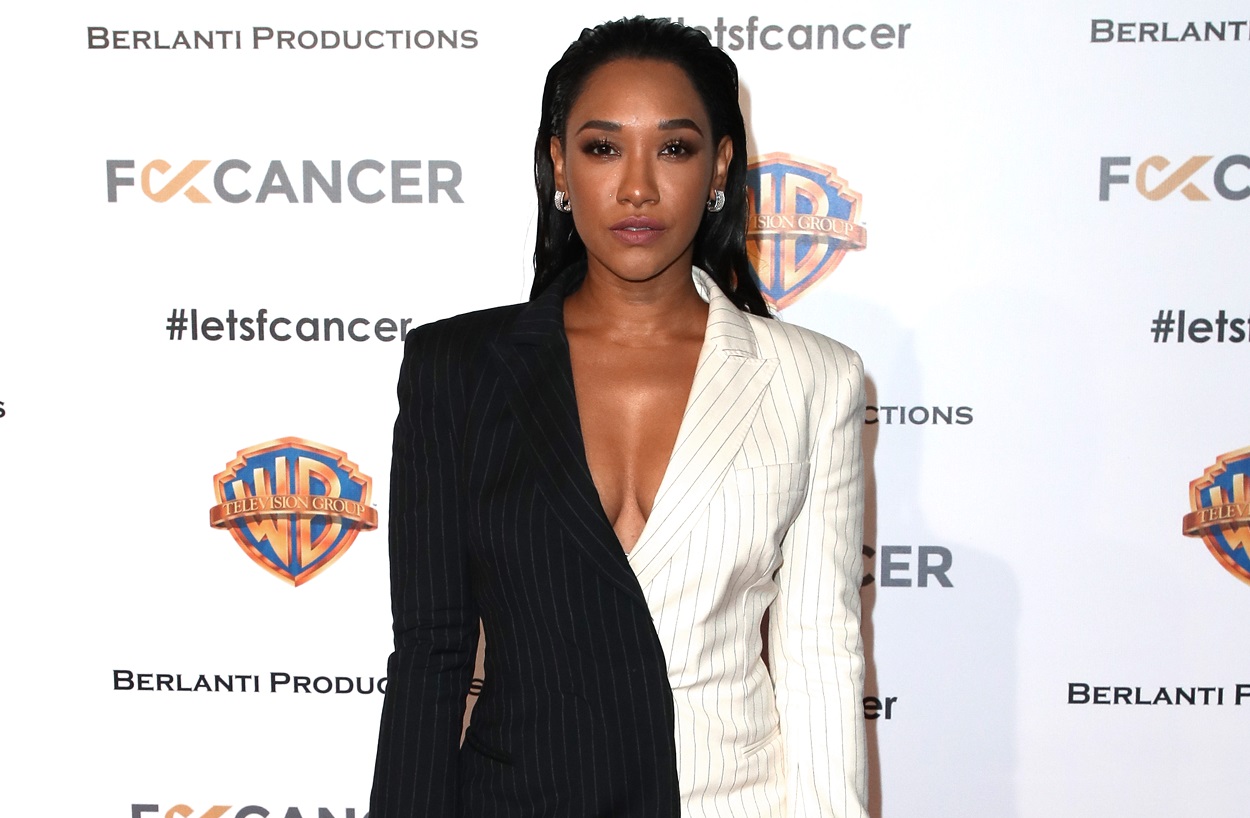 So how did Patton get her start in acting? Most superfans know that Patton began her career on The Young and the Restless, but some don't know that she got her first gig while still in college thanks to a casting call. In a 2015 interview with Glamour, Patton revealed that it wasn't until she experienced a cheerleading injury that she decided to give acting a serious. try.
Candice Patton reveals how she got her start in acting
"I remember being interested in theater when I was in school, but I wasn't always engaged in making it a career," Patton revealed. "I was a cheerleader in Texas, but I tore my ACL, so I was out for the rest of the season. That's when I started putting more of my passion into theater. In college, CBS' Young and the Restless did a nationwide casting search for a new male and female to join the show. They came to SMU and ended up picking me. So after I finished, the casting director said, 'We'd love for you to stay on the show, what do you think?' I said I wanted to go back to school and finish my degree, but I'd contact her when I came back to LA. As soon as I graduated, I moved to LA and got in touch with her. She was teaching an acting class, and that's how it started."
RELATED: Sydney Sweeney's Net Worth May Actually Cause Euphoria
But acting wasn't necessarily an easy road for Patton. Though she eventually landed a role on The Flash, beating out other actors like Jordin Sparks and Keke Palmer, she faced lots of rejection before then. Patton recalled feeling burnt out prior to booking Iris and she shared that she'd hit a wall with the constant rejection that she experienced.
'The Flash' star thought she bombed her audition for Iris West-Allen
Still, Patton kept pushing forward despite her reservations, and when she was called in to audition for The Flash, she went for it. Funnily enough, Patton felt like she "bombed" her very first audition. "I thought it was dead in the water, and it just happened that it was so early in the casting process, so a month or two later they brought me back in to read with Grant and do a chemistry read with him," the actor shared. "Within two days, I booked it. It was kind of crazy."
What is Patton's net worth?
Clearly, Patton's perseverance paid off in more ways than one. Her series regular role on The Flash has helped her steadily increase her net worth over the years. According to MD Daily Record, Patton is worth approximately $3 million. Other sources estimate her net worth to be even higher. Nevertheless, Patton's net worth will continue to grow once she films the upcoming seventh season of The Flash.