'Candyman' Star Tony Todd Weathered Nearly 2 Dozen Bee Stings — With a Bonus
Tony Todd returns for another reckoning in the Candyman reboot, reprising his iconic horror role for a new generation of movie lovers. Freddy Krueger had his glove, Michael Myers his mask, Dracula his fangs, and Candyman had his bees and signature hook.
One buzz was all it took to warn the unsuspecting that he was on the scene. But for Todd, working with all those bees subjected him to multiple stings. The upside? He received a little pay bump.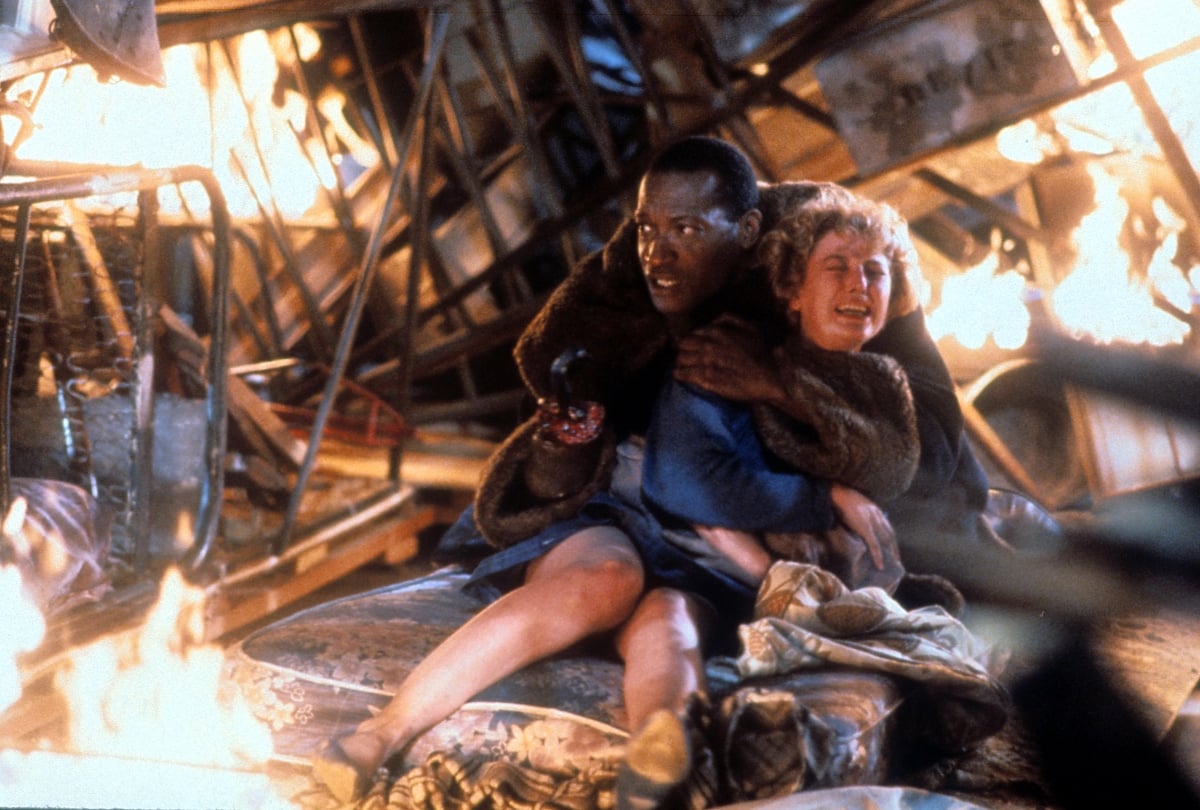 Tony Todd endured 23 bee stings during 'Candyman'
Tony Todd's haunting performance in 1992's Candyman made him a horror legend that extended beyond Chicago's Cabrini-Green projects. Fans loved him as the bee-commanding spirit who invoked fear and a certain brand of justice. But how about those bees?
That's not CGI magic. Film director Bernard Rose recruited entomologist Norman Gary to bring bees to the set. Rose and Todd spoke with The Guardian  in 2019 and recalled how Todd had to wear a dental dam as protection from the bees. That's how they got the famous shot of bees pouring out of Candyman's mouth, but it also acted as a barrier.
Using the power of pheromones, Gary counted on nature to keep the insects calm while filming. It was in his professional wheelhouse, but Todd still endured multiple stings during the shoot. However, he received bonus pay for it.
"I negotiated a bonus of $1,000 for every sting during the bee scene," Todd shared. "And I got stung 23 times. Everything that's worth making has to involve some sort of pain. Once I realized it was an important part of who Candyman was, I embraced it. It was like putting on a beautiful coat."
Todd said they vacuumed bees out of his costume
When Todd, Rose, and Helen Madsen appeared on a virtual 2021 Wizard World panel, they spoke about the bee scenes. "I remember distinctly the bees had their own trailer," said Todd. He remembered Gary insisting that he meet them and assuring him they were only babies. As their trainer, Gary also talked to the bees, and that impressed Todd. He trusted the filming process.
"Every scene we did it, and then instead of having a modern technological device, it was just a Ray-vac," he said, and described the vacuuming process. Gary would scoop up the bees off Todd's body and from inside his costume.
Madsen recalled how the bees felt like "little Q-Tips" when they fell onto her, but she said waiting for the vacuum process to be complete required her to go into a Zen-like state for 25 minutes. Why? Because removing the bees took longer than pouring them on.
'Candyman' reboot returns to Chicago roots
Fans will soon get to see more bee swarms when Candyman hits theaters on Aug. 27. Jordan Peele co-wrote and executive produced the film, which calls back to the original in more ways than one. Viewers will see old characters, a familiar — but gentrified — Chicago neighborhood, and Tony Todd's larger-than-life Candyman.
Yahya Abdul-Mateen II, Teyonah Parris, Nathan Stewart-Jarrett and Colman Domingo star in this fresh version, which brings together Candyman's "hive."