Candyman Wields Bees, But Tony Todd Rocks The Beatles
Fans are pumped about the new Candyman movie coming to theaters in 2020, and to the delight of horror aficionados, Tony Todd is back. The actor is quite famous for his hypnotic baritone intonation, but it seems that Todd is a fan of artists who use their voices differently. Based on his Twitter activity, he appears to enjoy music, including tunes from The Beatles, in his personal time. But professionally speaking, rather than Beatles (the band) or beetles (the bugs), it was a flying insect that brought Todd lots of luck and a huge payday.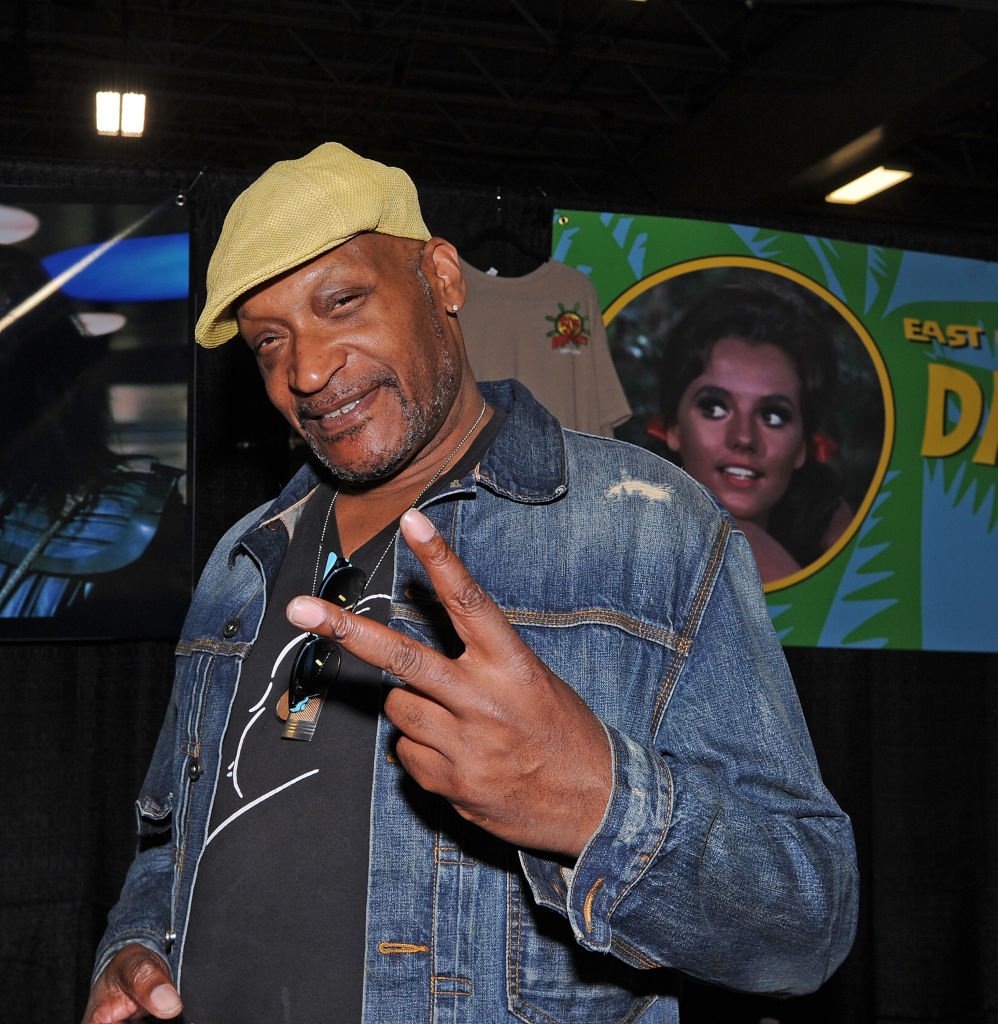 Tony Todd's beeline to success
In addition to greater fame and new fans, Todd came away from filming with a pile of cash, thanks to the movie's heavy use of bees. Todd did not finish the film unscathed. As reported by The Guardian, he was stung a total of 23 times while filming Candyman. But the actor cashed in on a hefty bonus of $23,000, or $1000 for every bee sting.
Todd told The Guardian, "Everything that's worth making has to involve some sort of pain. Once I realized it was an important part of who Candyman was, I embraced it. It was like putting on a beautiful coat."
Horror buffs will agree that the bees were essential to the mythology of Todd's character in the movie. In life, the hook-handed killer was known as Daniel Robitaille. He was the son of a slave living in post-Civil War America.
When Daniel had a dangerous love affair with a white woman, she became pregnant and her father incited an angry mob that tortured and murdered him. In the story, the mob cut off his hand and slathered him in honey, which caused a swarm of bees to attack and sting him all over his body. They taunted him with the name, "Candyman," and forced him to look at his swollen and mutilated face in the mirror.
His wrathful soul remains trapped in an existence between life and death, with mirrors as his gateways. Candyman waits there to be summoned so that he can terrify and kill countless victims. The sound of bees often accompanies the killer as he stalks and slays his prey, but Todd brings more pleasant sounds to his followers.
Todd's tweets to groove to
Apart from his work in film, television, and video games, Todd seems to show interest in other creative forms of entertainment. While he does not sing professionally, the star openly shares his love of music with his Twitter followers. He seems to have a wide range of songs, artists, and genres on his Spotify playlist, so any music enthusiast could easily find inspiration by following Todd on Twitter.
A series of tweets suggest that the Candyman actor is a fan of rock and roll.  Todd tweeted a sample from The Beatles, "A Day In the Life", written by John Lennon and Paul McCartney. He also tweeted an excerpt from another rock hit, "Rockin' in the Free World" by Neil Young. Plus, he treated fans to a clip of "Heart and Bones" by Paul Simon.
Aside from rock, Todd also shares his love of classic R&B and Soul with the Twitter community. One tweet highlights "Sail On" by the Commodores, while another tweet delivers a soulful sample from The Persuasions' song, "He Ain't Heavy, He's My Brother/You've Got a Friend." Jazz and traditional music are also on Todd's radar with songs from Betty Carter and Dean Martin making it onto the actor's Spotify playlist.
One can only wonder what Todd listens to in order to get into character for one of his scarier roles. Even more curious, what would the fictional character of Candyman listen to when he's in the mood for murder?
Read more: 'Candyman': Here's How to Stream the Original Film Before You See the Sequel