Captain America Didn't Change History in 'Avengers: Endgame' According to Co-Writer Christopher Markus
Captain America's (Chris Evans) story arc in Avengers: Endgame has sparked a lot of debate amongst Marvel fans. In the final moments of the movie, Cap decided to remain in the past with his long-lost love, Peggy Carter, only to reappear as an old man in the final moments of the film, passing his mantle to Falcon (Anthony Mackie). The decision led some fans to speculate that Cap's decision may have created an alternate reality — a theory Endgame writer Christopher Markus recently tried to debunk.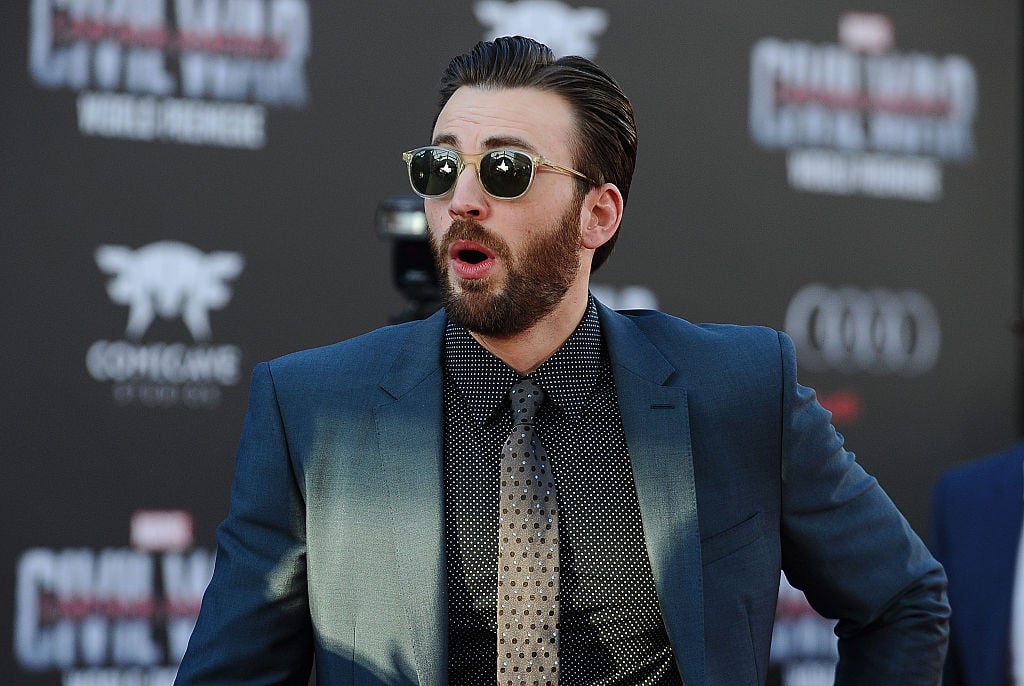 Marvel fans debate Captain America's story arc
As Endgame explained time travel, anytime something is changed in the past, a new timeline is created, splitting off from the original. This is why the Avengers sent Cap back in time to put the Infinity Stones in their original place.
In theory, this would prevent any new timelines from forming, something that could be problematic for future movies in the Marvel Cinematic Universe.
But the fact that Captain America stayed in the past opened the door for an alternate reality to form. After all, we can only presume that Cap enjoyed a long life with Peggy, which would have completely changed her timeline.
There is also the idea that Steve would have been forced to do nothing while the world suffered through several large-scale events over the years. Being a man of good conscience, it is hard to believe that Cap would not have intervened.
Even if remaining in the past created another reality, it is safe to assume that Cap still would have been faced with plenty of threats. While fans continue to debate what really happened to Cap, Markus recently shared his thoughts on the issue.
Markus opens up about Cap's journey
During an appearance at San Diego Comic-Con, Markus discussed what happened to Captain America when he decided to stay in the past. Speaking on his own personal theory, Markus argued that there have always been two Steves in the original timeline.
According to We Got This Covered, he also revealed that Cap did not go to the past to change anything that has happened. Instead, he went to be with Peggy because he wanted to live the life he missed out on after the war.
"Stephen [McFeely] and I are just so taken with the idea that Steve went back and somehow, therefore, has always been back. And he got to live his life," Markus shared. "We sent him back so that he could become a whole person, and finally come home from the war."
Markus added that they never envisioned Captain America going out on adventures once he settled down. They pictured Cap resting, and the only way he would have a clean conscience is if there were two of him.
Although this is coming from an Endgame writer, it doesn't really settle the debate on how Cap would feel about not intervening in some of Earth's biggest tragedies. In fact, fans will likely continue to debate the merits of Cap's decision long after his departure from the MCU.
Will Marvel bring Captain America back?
The events in Endgame made it clear that Captain America's story arc is over, but fans are still hoping that Evans will reprise the role at some point down the road.
Evans has been pretty adamant about hanging up the shield, yet Endgame featured a way in which Marvel could bring his character back into the fold.
When Bruce Banner (Mark Ruffalo) is attempting to figure out time travel, he accidentally turns back time for Paul Rudd's Ant-Man, who goes through all the phases of life. The misstep provides some comedic relief in the movie, but it also opens the door for the Avengers to use that same technology on Cap.
Cap is an old man by the time he meets up with the Avengers in the original timeline. If they used this time technology on Cap, they could easily turn him young once again.
Evans has not commented on the chances of him returning to the MCU. He did, however, recently say that Marvel never leaves a stone unturned.
Given how there are still so many questions about Captain America's story arc that have gone unanswered, bringing him back could be a nice way to tie up those loose ends.
The next movie in Marvel's lineup is Black Widow, which is scheduled to open in theaters next year.