Captain America's Beard Was Originally Supposed to Make An Appearance In 'Avengers: Endgame'
Fans who looked forward to seeing Captain America (Chris Evans) rock the Nomad look in Avengers: Endgame were disappointed when a freshly shaven Steve Rogers emerged in the opening scenes. Now that Evans is no longer a part of the Marvel Cinematic Universe, Avengers: Infinity War may have been the last time we'll see a bearded Cap in action. Although Cap's beard was not featured in Endgame, directors Joe and Anthony Russo originally included it in the movie's first mission.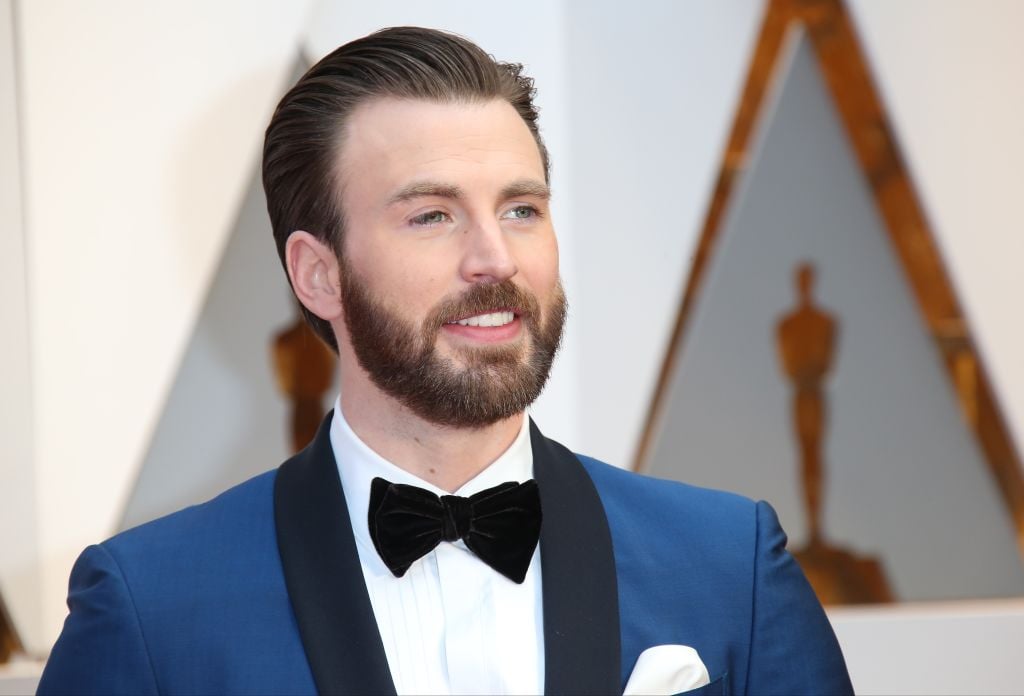 Captain America shaves his beard for 'Endgame'
After Thanos (Josh Brolin) successfully wiped out half of the life in the universe in Infinity War, Endgame picked up several weeks after some of our favorite superheroes turned to dust.
Once Captain Marvel (Brie Larson) saved Tony Stark (Robert Downey Jr.) and brought him back to Earth, the Avengers figured out where Thanos was hiding in a bid to retrieve the Infinity Stones and bring everyone back.
Unfortunately, Captain America was cleanly shaven during the mission and stayed that way through the rest of the film. Even after the time jump, he opted to keep his look clean, which meant fans would never see him with a bear again.
The move was a minor disappointment for fans, but in the original version, Steve kept the beard until after the mission to find Thanos was over.
'Endgame' directors talk about Cap's beard
During an Endgame watch party on social media, the movie's directors fielded several questions from inquisitive fans. This includes why the Russo brothers decided to get rid of Cap's beard in the opening scene of the film.
According to Screenrant, the Russos revealed that they originally wanted Steve to keep the beard while the Avengers killed Thanos. He was then going to shave it off during the time jump, which would have made more sense.
The only problem with that is Evans had to film a scene early on without his beard. The Russos tried to make beard prosthetics work but it did not look anything like the original.
So instead of waiting for Evans to grow out his beard, they scrapped it and just filmed the scene with Captain America clean-shaven.
That said, Evans has worn prosthetics on his face in a previous Marvel film. During a post-credits scene for The Avengers, Evans had to wear something to cover up his beard, which he had grown out for the movie, Snowpiercer.
This Captain America scene was also hotly debated
Cap's beard aside, there was another scene in Avengers: Endgame that was hotly debated on the production floor. During his time in the MCU, Cap was portrayed as the more conservative member of the Avengers.
After all, Cap was frozen in the 1940s and had to adjust to modern times after waking up in 2011. Cap's old fashioned sensibilities were on full display in Avengers: Age of Ultron when the group poked fun at Cap for warning Tony about his use of "language" on the battlefield.
With that in mind, the Russo brothers revealed that they also had a debate about one of Captain America's lines in Endgame. After agreeing to go and kill Thanos, Cap tells his fellow Avengers, "Let's go get this son of a bitch."
The directors apparently debated among the staff about keeping the line or giving Cap something tamer to say. At the end of the day, the Russos decided to keep the scene because they wanted something edgy to lead into the next sequence.
The Avengers unite for one last cameo
Although many of the Avengers said goodbye in Endgame, several of them recently reunited for a special cause. All six of the original members of the Avengers — Scarlett Johansson (Black Widow), Mark Ruffalo (Hulk), Jeremy Renner (Hawkeye), Downey Jr. (Iron Man), Evans, and Chris Hemsworth (Thor) — took part in a quick video for Nick Nickelodeon to promote the upcoming Kids' Choice Awards.
The group appeared together via video conference and delighted fans with their jokes about who is the strongest.
As Marvel heads into Phase 4 of the MCU, many of the original Avengers will not be moving on. Hemsworth has at least one more stand-alone project in the works with Thor: Love and Thunder while Renner landed his own show on Disney+ titled Hawkeye.
Johansson, meanwhile, is expected to hang it up after Black Widow hits theaters in November, and Downey and Evans have already said their goodbyes as Iron Man and Captain America. Ruffalo's future as Hulk is less certain, though he is set to reprise the role in the upcoming show, She-Hulk.