Captain Lee and Kate Chastain from 'Below Deck' Say This Charter Guest Was Worst Behaved
A new charter guest has now resumed the role as 'worst behaved' as Captain Lee and Kate Chastain from 'Below Deck' dish about the worst behaved guest to come this season.
A guest from the last season of Below Deck must be pretty happy because Captain Lee Rosbach and Kate Chastain now have replaced her as being the "worst-behaved" charter guest.
Fans are always curious to learn which charter guests made their "worst guest" list. While Chastain and Rosbach usually have nothing but love for most of their guests, a few have made their dubious "hall of fame" that the seasoned yachties won't soon forget.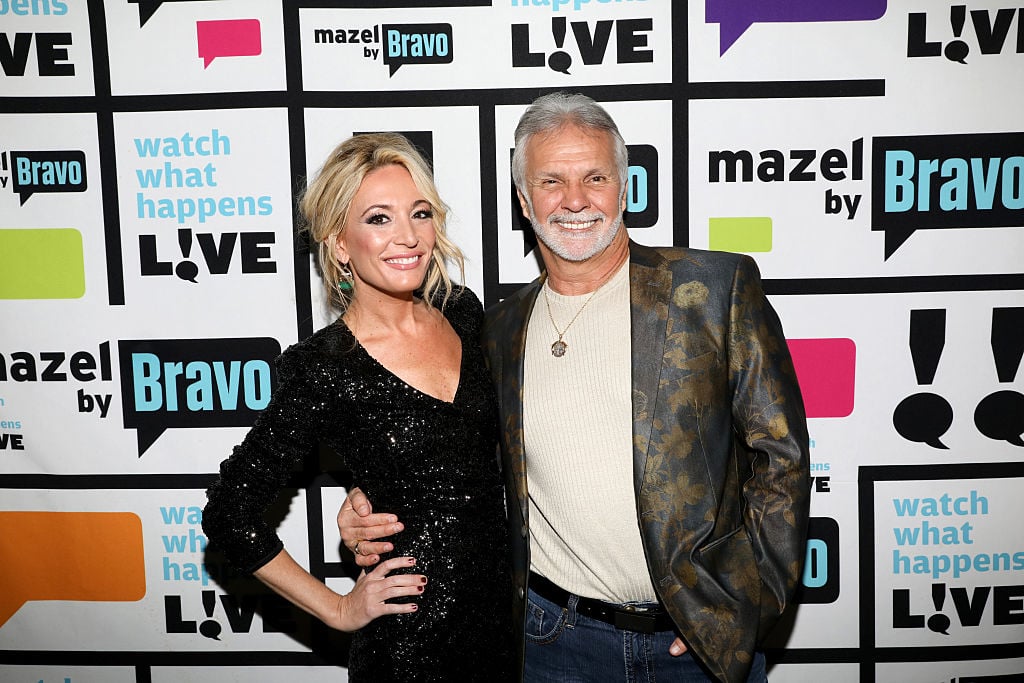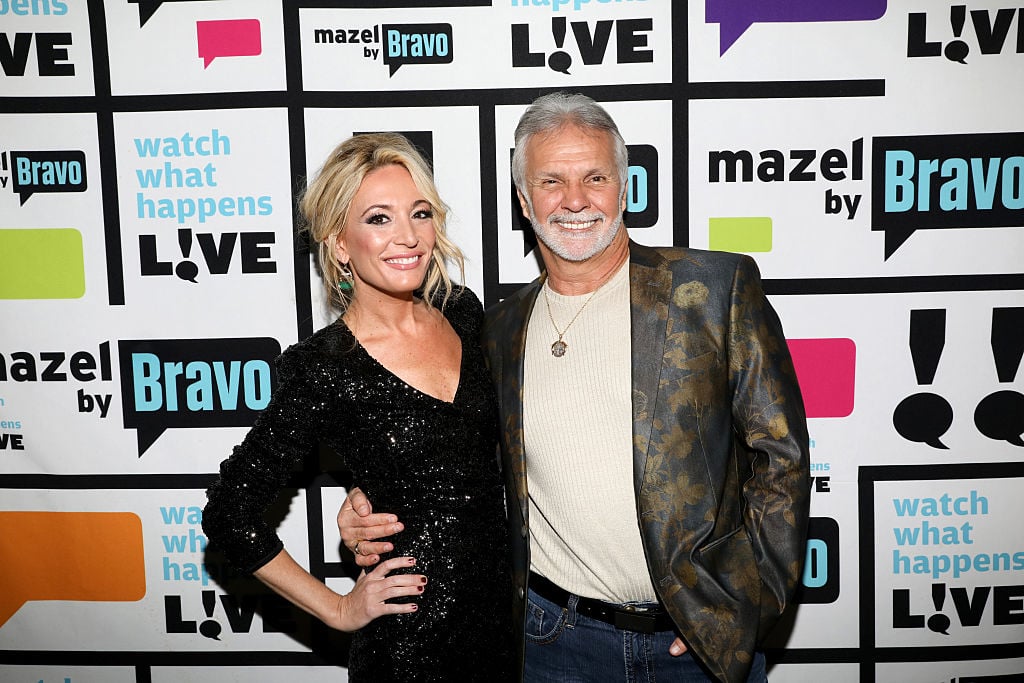 Rosbach has a few guests he'd like to forget with one being "Krystal" from Below Deck season six. He was also filmed kicking one group of guests off the yacht when they brought illegal drugs on board. But who now occupies the worst behaved spot?
The worst has yet to come
Rosbach and Chastain were asked what was the worst behavior they've ever experienced from a charter guest when they appeared on the Watch What Happens Live After Show. Without much hesitation, Rosbach said, "Brandy. In a word."
Chastain shakes her head, "Oh Brandy. She's coming up. She's a little bit on tonight at the end, but next Monday …" Then Rosbach just says, "Strap your ass in!" Cohen says, "Really?"
As he speaks, Chastain agrees. "We had to strap her ass in!" Rosbach echoes Chastain's comment looking pained. "It's so good," Chastain adds.
Who is Brandy?
Brandy is a friend of returning charter guests, Helen Hoey and Richard Fiore. "I love Helen and Richard," Chastain says in a confessional. "She's over the top. He's the strong silent type." Hoey really loved chef Adrian Martin's cooking, plus she seemed to have a significant amount of affection for Martin himself.
When the guests board the boat, Hoey notices her friend Brandy is stumbling. "Don't fall in the ocean, Brandy," Hoey says. The friends are overheard saying that Brandy is probably pretty drunk. Brandy appears to be helped onto the boat by a male charter guest. As the group meets the crew, Brandy seems to wobble and sway.
Chef Kevin Dobson warns Rosbach and some of the crew that "the girl in the white dress" (Brandy) seems really drunk. He jokes with the stews, "At least you don't have to get them drunk right now, they are already wasted." As the male guest continues to help Brandy along, she remarks, "I just wanna go to our room."
Brandy starts to meltdown during the boat tour
As Chastain gives the yacht tour, Brandy begins to hyperventilate saying she's getting freaked out. The same male guest looks concerned and suggests Chastain show the rest of the guests their rooms. Brandy begins to moan as one of the women in the group asks her if she wants a cool towel.
As the other guests continue the tour, one person says, "That Brandy girl is nuts, like who invited her to the party?" In a confessional, Chastain says, "I'm not sure what they were being served wherever they were before this, but I think that Brandy had a lot of them." She adds, "I've had guests pass out before but never in the first hour of being on the yacht."
Another guest is overheard telling the crew that Brandy is going to need some assistance. Previews show this drunken instance isn't the only one with this guest. She is shown being taken off a beach by a medical team, looking extremely ill. "She needs medical attention and she needs it fast, Rosbach is heard saying.