Captain Lee From 'Below Deck' Tells Fans to 'Lighten up' on Captain Sandy From 'Below Deck Med' When She Offered Help
Captain Sandy Yawn from Below Deck Mediterranean can't seem to catch a break even when she's trying to help aspiring yachties who want to break into the industry.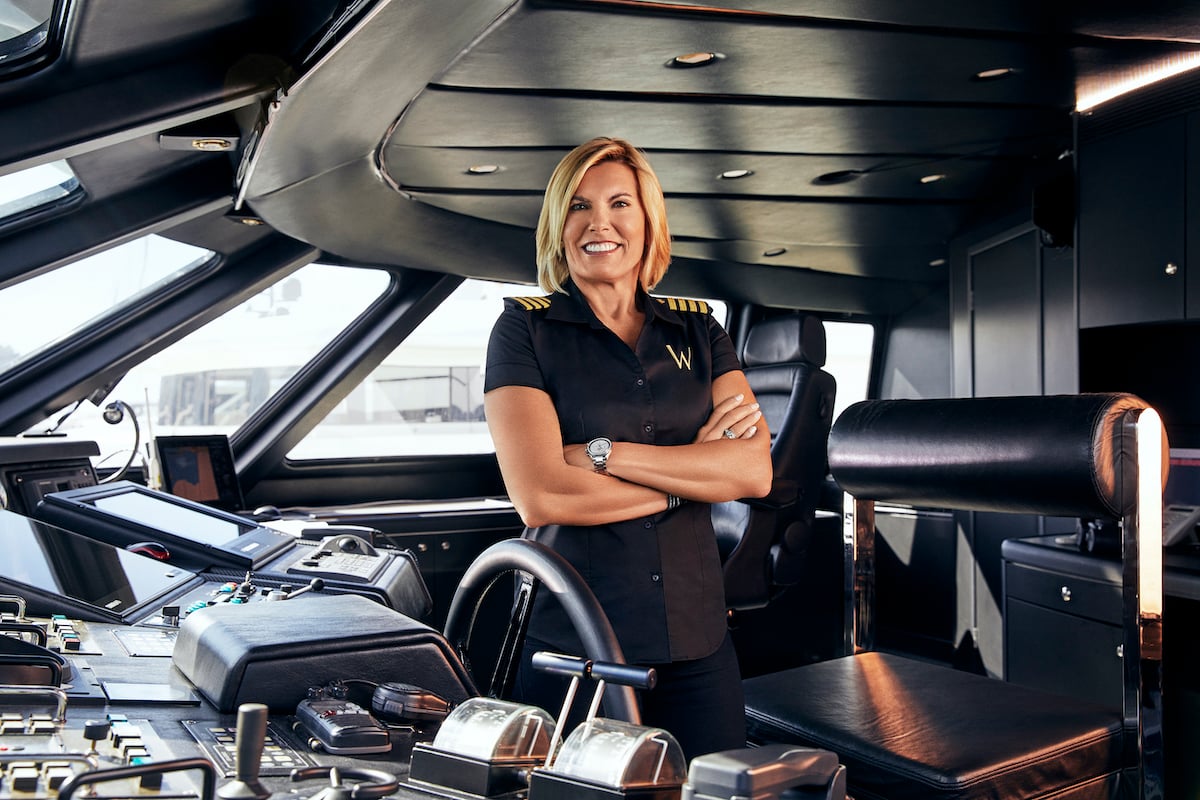 Her tweet about the Maritime Professional Training school was met with anger after the latest episode where she is seen confronting chief stew Hannah Ferrier about medication discovered by bosun Malia White. Captain Lee Rosbach from Below Deck saw the exchange and finally had enough.
"Ok, lets just back up a sec. MPTUSA is the best maritime school ever," he tweeted in response to a fan who slammed Yawn. "Have been [an] alum of theirs for years. Capt Sandy was simply giving good advice, as have I for the same institution and will continue to do so. It's not her school, so lighten up. Has nothing to do with Hannah."
Captain Sandy was shredded when she offered help
Yawn's tweet shared a link for yachties to learn more about training. "Dreams are dreams unless you make goals and follow them! Make your dream come true and join the maritime industry! Go to http://MPTUSA.COM sign up for your course! What a beautiful vessel!" she wrote.
Unfortunately, social media shares about anything other than what happened on the show are not sticking for Yawn. She was met with a flood of negative responses ranging from fans asking about Ferrier to accusing Yawn of sharing a scam.
RELATED: Some 'Below Deck Med' Viewers Are Angry and Convinced the Series Is Scripted
"Good lord, I have been posting about this school for years," she wrote in response to the anger. "I get Qs all the time and have always shared their site for people looking to get their maritime certs." That's when Rosbach felt he needed to step in and remind fans Yawn was offering legitimate help.
She shared the same link on Instagram and Bravo superfan, actor Jerry O'Connell replied, "Next season!!!" Yawn also shared a link on Twitter to a charity event to help a school her sister started for students with autism. That too was met with anger.
Captain Sandy hoped to address the fans' anger on Instagram
Yawn knew fans were angry with her so she scheduled an Instagram Live to address the backlash. "I understand some of you are spitfire mad at me," she shared in a post leading up to the Live. "I'm giving you the opportunity to jump on Facebook & Instagram live to share your feelings."
"In today's world hate can be a cancer and it's never my intention to hurt anyone on this planet," she continued. "I know it's hard to understand why things go down like they do and sometimes the person in charge can make some mistakes. That's right we are all human beings trying to get it right everyday we wake up, dress up and show up to a very stressful job. Somedays are better than others. I'm open to all you criticism and concerns."
RELATED: 'Below Deck Med': Captain Sandy Plans to Open up on Social Media to Discuss Viewers' Anger
Yawn's Instagram Live featured a discussion about her working relationship with both chef Hindrigo "Kiko" Lorran and chief stew Hannah Ferrier. She also fielded viewer questions toward the end of the presentation.