'Captain Marvel 2': A Shocking Number of Fans Want Brie Larson Replaced
Brie Larson is facing a surprising amount of hate for Captain Marvel. The 2019 film grossed over a billion dollars at the box office and was easily one of the studio's most successful standalone movies to date. Despite this success, there are a shocking number of fans who want Marvel to replace Larson as Carol Danvers. Why do so many Marvel fans want Larson out?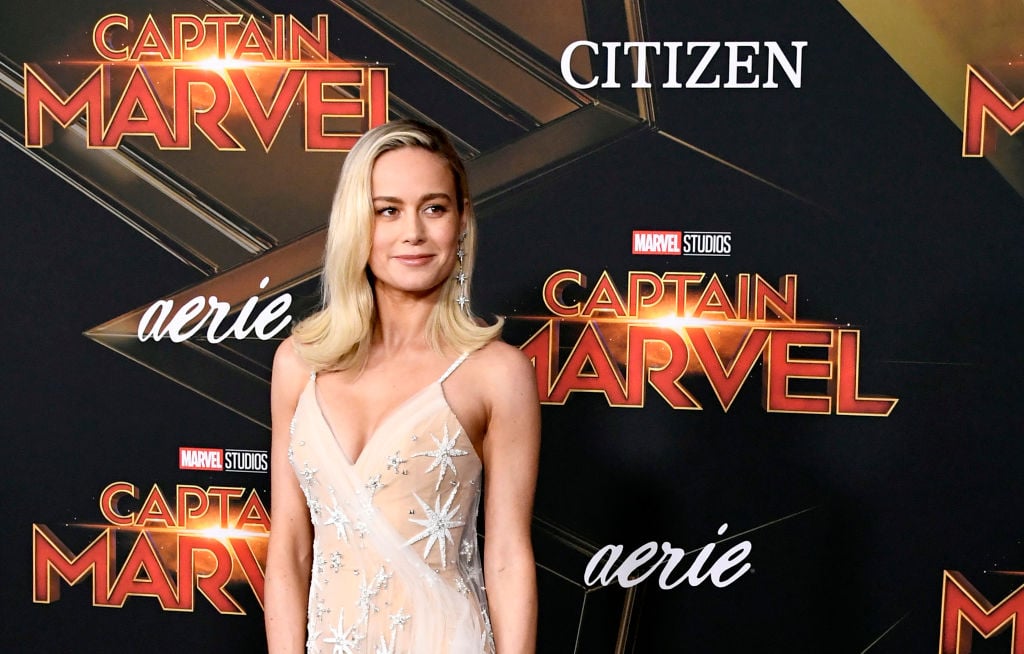 Marvel fans start a petition to fire Larson as Captain Marvel
Larson faced a lot of backlash when she first cast to play Carol in Captain Marvel. Some of that criticism died down following the popularity of the film, but there are still a lot of fans who want the studio to replace Larson moving forward.
According to We Got This Covered, fans have started an online petition to convince Marvel to fire Larson. So far, the petition has close to 30,000 signatures and that number is steadily rising.
The fans who launched the campaign want Larson out in favor of someone who better represents the LGBTQ community. They would also like to see a woman of color get the part, which is a reference to Monica Rambeau from the comics.
"We need Brie Larson to step down from her role to prove she is an ally of social justice and ensure a gay woman of color plays the role. Let Monica, the original female & black Captain Marvel instead of white-washing characters for the benefit of the straight, white men running Disney," the petition stated.
The fans also slammed Larson for not donating money to charities outside of The Motion Picture and Television Fund Foundation. Marvel has not responded to the online petition, but there is little doubt that Larson will keep the role as the studio heads into Phase 4 of the Marvel Cinematic Universe.
Why is Brie Larson so controversial?
When Larson was first cast as the lead for Captain Marvel she seemed like the perfect fit. Not only was she a rising star in Hollywood, but she was also a huge comic book fan.
Fans were originally excited about Larson joining the MCU, but there was a small shift in attitude a few months prior to the film's release.
Larson, who has been very vocal about gender equality, created a bit of a stir when she commented about how there were "overwhelmingly white males" at her press conferences. While Larson was trying to advocate for positive changes, some fans took offense to her comments.
As the premiere date for Captain Marvel got closer, those fans began nitpicking Larson's performance, saying things like she did not smile enough and did not have good delivery.
Fortunately, the success of Captain Marvel overshadowed this negative feedback, and Larson went on to play an important role in Avengers: Endgame. She is also slated to reprise her role as Carol in Captain Marvel 2, despite the online petition.
Will Larson leave the MCU?
While Marvel seems confident about bringing Larson back, there have been rumors about her leaving the MCU ahead of Captain Marvel 2.
To date, there has not been any evidence to suggest that Marvel is going to fire Larson. Given how Captain Marvel and Endgame made close to three billion combined at the box office, it would be a huge shock if she did not come back.
That said, there are clearly a bunch of fans who would like to see Larson bow out and somebody else take the role. That likely will not change as we closer and closer to the release of Captain Marvel 2.
Larson talks about 'Captain Marvel 2'
Marvel has been very quiet about the details surrounding Captain Marvel 2. The studio has not confirmed a release date for the film, which pushes it beyond Phase 4 of the MCU.
In July, the studio confirmed that a sequel was in development, but it does not appear as though production has started.
In a recent interview, Larson stated as much and added that she has no idea when filming will start on the highly anticipated sequel.
"No. I don't really know what job I'm going to do next, which is very exciting. I don't even know what my life's gonna be!" she shared.
Although Larson is being kept in the dark, she has been keeping herself in shape for the role. If everything goes according to schedule, Captain Marvel 2 is expected to premiere sometime after 2022.