'Captain Marvel 2': Does Brie Larson Want Carol Danvers To Get a Same-Sex Love Interest?
As actor Brie Larson prepares to return to her role as Carol Danvers in Captain Marvel 2, many questions are left to answer. While Marvel executives and stars remain tight-lipped about what's to come in future films, fans have been promised more LGBTQ representation. How would Larson feel if her character came out?
Brie Larson starred in 'Captain Marvel'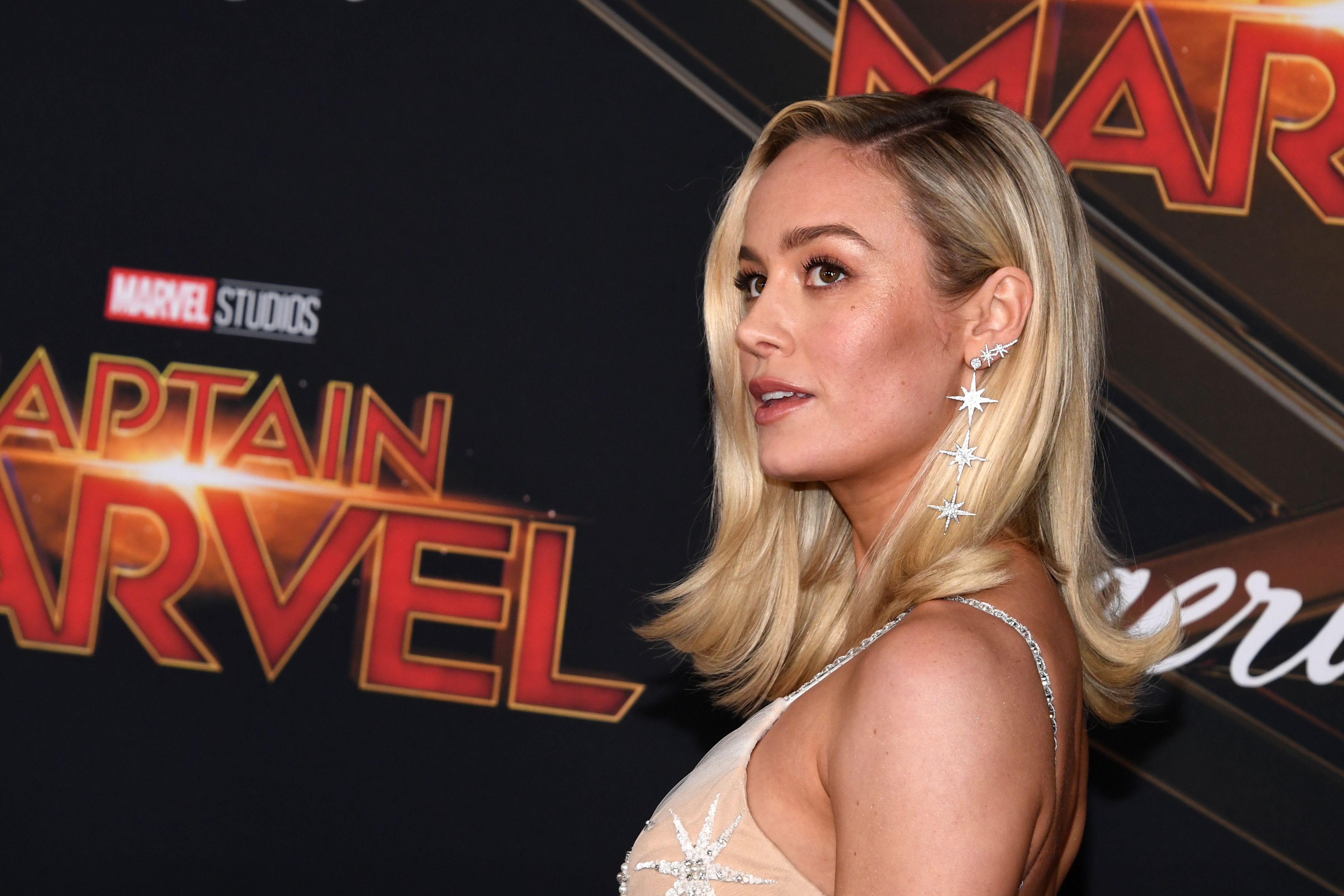 Larson made her way into the MCU with 2019's Captain Marvel. The film depicts her character, at first known as Vers, a member of the Kree military who doesn't know where she came from. After crash-landing on Earth in 1995, Vers discovers that she's actually Carol Danvers, an Air Force pilot taken to Hala after obtaining superhuman abilities.
Carol learns some of this on her own, but the pieces come together when she meets Maria Rambeau. Maria and Carol worked together and were best friends, with Maria's daughter, Monica, referring to Carol as "Auntie Carol." Maria doesn't have a significant other, and Monica's paternity isn't addressed.
Carol Danvers doesn't have a love interest in the film
Unlike in the solo films of Iron Man, Thor, and Captain America before her, Carol Danvers doesn't have a traditional love interest in her movie. One of Captain Marvel's co-directors, Ryan Fleck, told ComicBookMovie.com that "there was no room for any romantic storyline." And Larson agreed.
"The great love story in this movie is her best friend," Larson said in an interview with news.com.au. "That's her long lost love. And I can't think of anything that is more powerful to me than the girlfriends in my life. To get to imbue what that experience is really like [in the movie] felt powerful," she explained.
Larson approves of the Valkyrie and Carol pairing
While many felt that Maria and Carol were, in fact, lovers, it doesn't seem likely that Marvel will broach the subject retroactively. With the MCU action now decades past Captain Marvel, some fans have Carol's future love interest picked out — and she approves.
"We're here to ship, y'all!" Larson of the proposed romance between Carol and Valkyrie, Tessa Thompson's Asgardian character. She made this announcement at ACE Comic Con in 2019, and it was met with thunderous applause. Valkyrie is the first out-bisexual character in the MCU, and will appear in Thor: Love and Thunder.
She'll reprise her role in 'Captain Marvel 2'
RELATED: 'Captain Marvel 2' Names Nia DaCosta as Director: What Is She Known For?
Related post url: 
Captain Marvel 2 was first announced in 2019. Naturally, Larson will reprise her role. Teyonah Parris, who audiences can see as an adult in the Disney+ miniseries WandaVision, will play adult Monica Rambeau. And Iman Vellani is set to portray Kamala Khan, aka Ms. Marvel, a role she'll continue in her own Disney+ show.
The sequel, which is due out in November 2022, brings in Nia DaCosta as director. There's a script in the works, but as of January 2021, no plot details, including when it takes place, are confirmed. But while Larson hasn't spoken about the project, her past statements suggest she's game for Carol dating a woman.