'Captain Marvel 2': How 'WandaVision' and Other Disney+ Marvel Shows Will Shape the Sequel
Following the events in Avengers: Endgame, many fans consider Brie Larson's Captain Marvel to be the most powerful superhero in the Marvel Cinematic Universe. After all, Marvel president Kevin Feige previously admitted as much. But with the studio heading into Phase 4 of the MCU, Feige recently backtracked and revealed there is another character more powerful than Captain Marvel, and that character's upcoming show will play a significant part in shaping Captain Marvel 2.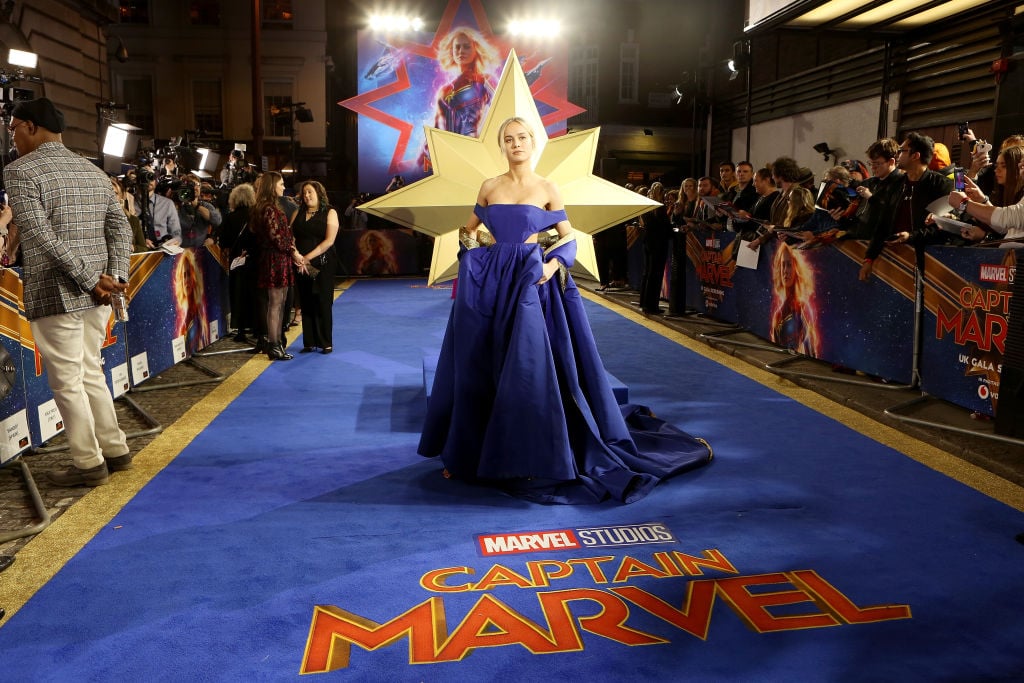 This is the most powerful hero in the MCU
Earth's Mightiest Heroes failed to stop Thanos (Josh Brolin) from wiping out half the life in the universe in Avengers: Infinity War. But after Brie Larson's debut in Captain Marvel, fans were looking forward to seeing Carol Danvers go toe-to-toe with the MCU's biggest villain.
In Endgame, however, Marvel kept Captain Marvel out of sight for the majority of the film. This was done because she was just too powerful and could have taken out Thanos without anyone's help.
While there is no doubt that Captain Marvel is very strong, Feige recently revealed that there is another hero who is even more powerful than Carol. According to We Got This Covered, Feige argued that Wanda Maximoff (Elizabeth Olsen), a.k.a. Scarlet Witch, is actually the most powerful hero in the MCU.
"Well, I think it's interesting if you look at Endgame, Wanda Maximoff was going to kill Thanos. If he hadn't desperately, that was as scared as I've seen Thanos, and if he hadn't said, 'Decimate my entire team to get her off of me', I think she would have done it,'" he shared.
Scarlet Witch has been a part of the MCU ever since her debut in The Avengers. But Marvel studios never showcased her full range of power until Endgame.
A look at 'WandaVision'
Over the years, Scarlet Witch has played a supporting role in the Avengers franchise. But that is about to change with the arrival of her new show, WandaVision, on Disney+.
Marvel fans got a taste of Wanda's power in Endgame, but we should see a lot more in the upcoming series. In fact, Kevin Feige recently revealed that the show will showcase Wanda's full range of power, as well as introducing her comic book moniker, Scarlet Witch.
That said, it is unclear what the series will be about or how much of a role Vision (Paul Bettany) will play. Vision was killed off in Infinity War after Thanos removed the Mind Stone from his head.
We have no idea how Marvel is bringing Vision back into the fold, but he is expected to return given how his name is in the title. Nonetheless, it will be interesting to see Scarlet Witch explore her full potential.
When will Marvel release 'Captain Marvel 2'?
Captain Marvel was a major hit at the box office, grossing well over $1 billion in worldwide ticket sales. Marvel has confirmed that a sequel is on the way, though few details have emerged.
The studio has not announced a release date for the movie, which likely means that it will not open in theaters until after Phase 4 is over. That puts the film's premiere sometime after 2021, the same year Black Panther 2 is expected to come out.
As far as the storyline goes, there are rumors that Marvel wants to explore something with the Kree. This could take shape in the form of a Kree invasion, though nothing has been set in stone.
Marvel is still developing the project, so there is plenty of time for changes. Even Larson has no idea when production will begin, so there is no telling what direction the studio will take.
Why Marvel's Disney+ Shows Are Important To 'Captain Marvel 2'
While we wait to learn more about Captain Marvel 2, Marvel is getting ready to release a slew of television shows on Disney+. This includes the aforementioned WandaVision, plus Hawkeye, Falcon and the Winter Soldier, Loki, Ms. Marvel, What if…?, Moon Knight, and She-Hulk.
Marvel has already revealed that there will be crossovers between the Disney+ shows and the MCU, and things that happen on the small screens will affect the events in the movies.
WandaVision, for example, is expected to play a part in whatever happens in Doctor Strange in the Multiverse of Madness as well as Captain Marvel 2. Exactly how, unfortunately, is still a mystery. 
Marvel's WandaVision and Falcon and the Winter Soldier are scheduled to premiere in late 2020. Loki, What if…?, and Hawkeye are expected to be released next year.