'Captain Marvel 2': Why Brie Larson's Timing Is Perfect to Ask Marvel for More Creative Control
Brie Larson is reportedly asking Marvel for more creative control in Captain Marvel 2. The actress has appeared in two films in the Marvel Cinematic Universe — Captain Marvel and Avengers: Endgame — and is set to take a lead role in the studio's future. With Marvel on the verge of kicking off Phase 4 of the MCU, Larson may have picked the perfect time to put in the request.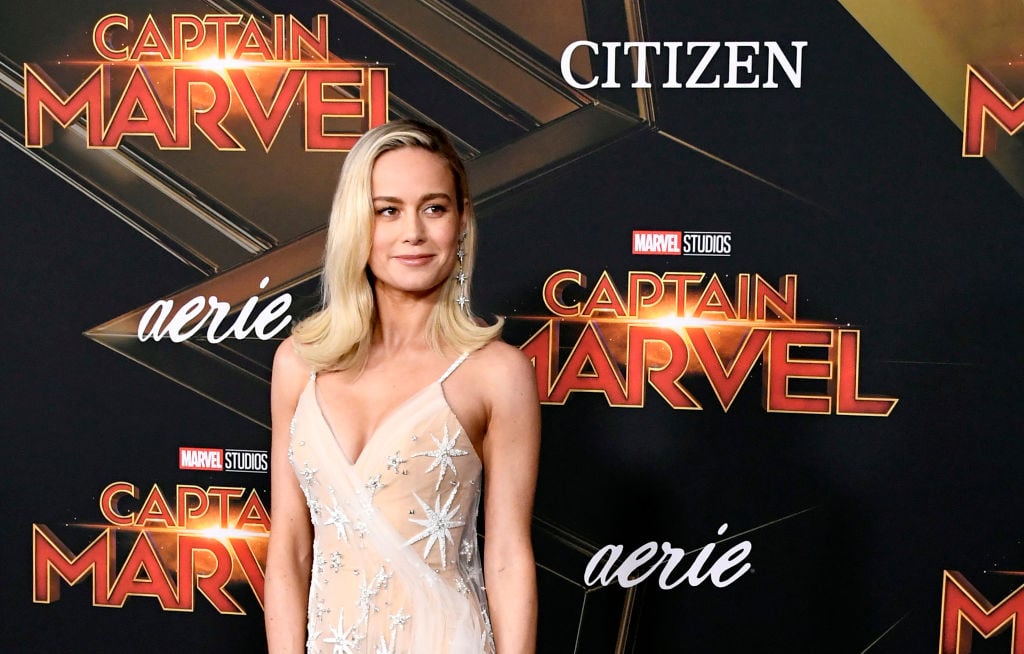 Captain Marvel set to be the future of the MCU
Larson enjoyed a ton of success in her first stand-alone film as Carol Danvers, a.k.a. Captain Marvel. Although the movie had its share of criticisms, it made Marvel over $1 billion at the box office.
The actress reprised the role in Avengers: Endgame, solidifying herself as one of the top members of the Avengers. And with characters like Captain America (Chris Evans), Iron Man (Robert Downey Jr.), and Black Widow (Scarlett Johansson) out of the mix, Carol will likely play an important role in Avengers 5.
Marvel recently confirmed that development on a Captain Marvel sequel is currently underway. Filming for the movie is likely to start sometime next year. With Larson ready for a bright future in the MCU, sources say that she wants more creative control over her next outing.
Larson reportedly wants more creative control for Captain Marvel 2
The studio has not confirmed any of the rumors surrounding Captain Marvel 2. But sources told We Got This Covered that Larson has asked the studio for more creative responsibilities in the sequel.
This includes being named as a producer. Larson already has some directing credits under her belt outside of the MCU, but Marvel is not known for giving their stars more creative control.
That said, Johansson was a producer for her first solo movie, Black Widow. Johansson, however, has been a part of the MCU since Iron Man 2 so the verdict is still out if the studio is willing to give in to Larson's demands.
Either way, this is the perfect time for Larson to ask for more control over the character's story. The actress knows that she is important to the success of the MCU and that Marvel might do anything to keep her happy.
Brie Larson pushes for equal pay
Aside from producing credits, a source also told We Got This Covered that Larson is pushing hard for equal pay in Marvel's next big crossover project. If Larson gets her way, then she will make just as much as her male counterparts — specifically Tom Holland — in Avengers 5.
To date, Downey is one of the highest-paid actors in the MCU. Although he only made $500,000 for Iron Man, Downey earned a whopping $75 million for Endgame.
The rest of the main cast of Endgame made around $15 million apiece, including Mark Ruffalo, Johansson, Jeremy Renner, Chris Hemsworth, and Evans.
Avengers 5 is only in the beginning stages of development, so there is no telling what Marvel has planned when it comes to salaries. Whatever happens, the studio will likely follow what they did in Endgame, which should satisfy Larson.
What's ahead for Carol Danvers?
Marvel has been very mum about the Captain Marvel sequel. But sources believe that the movie will set the stage for what's to come in Avengers 5.
According to Inverse, an insider claims that the events in Captain Marvel 2 will bleed over into Avengers 5, with Carol becoming one of the main leaders of Earth's Mightiest Heroes.
The source did not say anything about the plot of the sequel, though there have been rumors that the Kree and Skrulls will play a major part in the action.
There are also some reports that Marvel has hired Jon Watts to direct the movie, though nothing official has been confirmed. Watts directed both of Tom Holland's films in the MCU, Spider-Man: Homecoming and Spider-Man: Far From Home.
Captain Marvel 2 is set to hit theaters on July 8, 2022.