'Captain Marvel 2' Will Introduce Marvel's Next Gay Hero, Who Will Play A Major Role In 'Young Avengers'
'Captain Marvel 2' will introduce Marvel's second gay hero, will play a major role in Marvel Phase 5 and 6 as part of the 'Young Avengers.'
It may have taken a long time, but Marvel has been working hard to get better representation in the Marvel Cinematic Universe, including introducing its first LGBTQ characters in Phase 4. While fans are looking forward to watching Valkyrie express her sexuality in Thor: Love and Thunder, Captain Marvel 2 is expected to introduce the studio's next gay hero. Here's a look at Marvel's newest addition, plus how the character will play a big role in Young Avengers.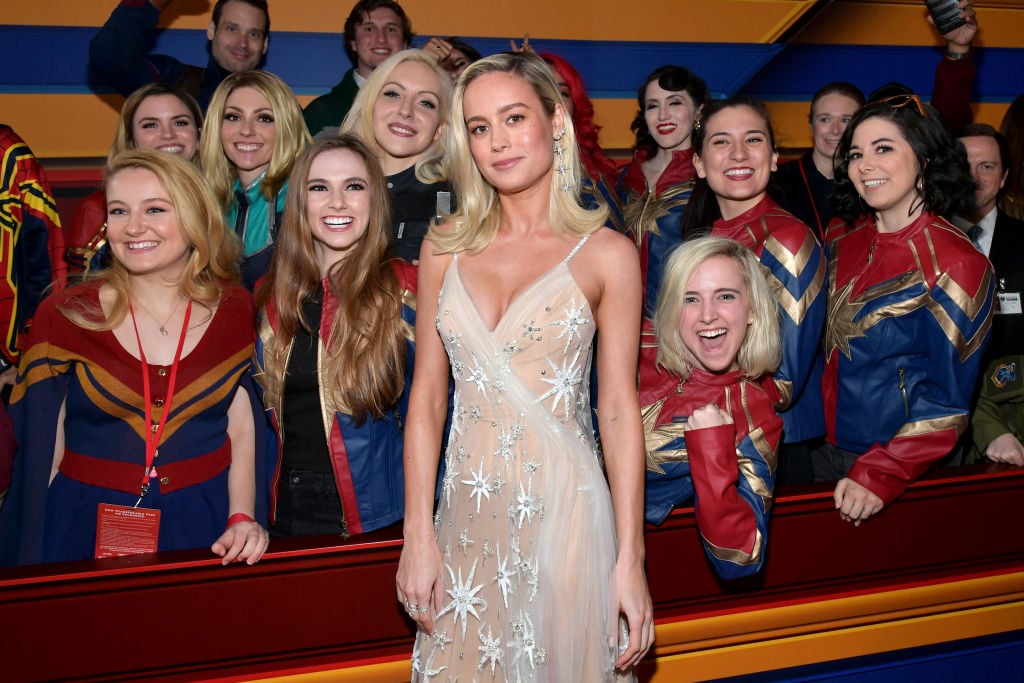 'Captain Marvel 2' to introduce the next gay hero
Inside sources claim that Marvel wants to introduce another gay hero in Captain Marvel 2. According to We Got This Covered, fans will meet Hulkling in Carol Danvers's (Brie Larson) second outing. Despite having a name similar to Hulk, Hulkling actually has no ties to Bruce Banner. The character also did not come into contact with gamma radiation.
Instead, Hulkling is actually a Skrull teenager. The Skrulls played an important part in Captain Marvel – and also had a cameo in Spider-Man: Far From Home – so it is not that far of a stretch to include Hulking in the next film.
While it is great to hear about another gay hero coming into the fold, the insider claims that Hulkling will only play a small part in the sequel. It sounds like Marvel will use Captain Marvel 2 as a means to introduce the character, who will go on to have a larger role in Young Avengers.
Just like in the comics, Hulkling will be an openly gay teenager and is expected to have a relationship with Scarlet Witch's son, Wiccan. Marvel will likely introduce Wiccan in WandaVision, a new series coming to Disney Plus in the near future.
Brie Larson preparing for 'Captain Marvel 2'
The only sad part about Captain Marvel 2 is that it might be a few years before we get the sequel. Marvel has not announced an official premiere date for the project, which could push it back several years. That said, it looks like Larson is currently training to play the titular character once again.
The actress has been sharing photos and videos of her latest workout sessions, something that she did while training for the first movie in the franchise. This could be a sign that filming for Captain Marvel 2 is only a few months away.
Larson, unfortunately, has not said anything about filming the next Captain Marvel flick. It is possible that she is training for a cameo as Captain Marvel in another Marvel project. With the studio launching several TV shows on Disney Plus, there are plenty of opportunities for Larson to reprise the role.
The next movie in the MCU is Black Widow, which is scheduled to open next year. Captain Marvel is not expected to make an appearance in the movie, which started filming earlier this year. Early predictions have Captain Marvel 2 premiering at some point in 2022, though nothing official has been confirmed.
When will we see Captain Marvel next?
Aside from Black Widow, there are a number of upcoming Marvel movies that could feature a short cameo by Captain Marvel. The studio is getting ready to release The Eternals, Shang-Chi: And the Legend of the Ten Rings, Doctor Strange in the Multiverse of Madness, and Thor: Love and Thunder over the next two years.
The studio has not released a lot of details regarding these projects, but there is a chance that Captain Marvel pops up in at least one of them. After all, Captain Marvel has already met most of the characters in the MCU, including Thor (Chris Hemsworth) and Doctor Strange (Benedict Cumberbatch).
We still do not know if any characters that are staying on the big screens will crossover into Marvel's television world. Marvel is working on a slew of new shows, including The Falcon and the Winter Soldier, Loki, WandaVision, and Hawkeye. If crossing over is an option, there is a strong chance that these shows will feature other characters from time to time, including Captain Marvel.
Larson has not commented on when she will start working on Captain Marvel 2.