'Captain Marvel 2' Will Reportedly Feature Flashbacks to the Time Jump After 'Infinity War'
Captain Marvel 2 star Brie Larson is set to play a leading role in the Marvel Cinematic Universe. Following the events in Avengers: Endgame, which saw the departure of Iron Man (Robert Downey Jr.), Captain America (Chris Evans), and Black Widow (Scarlett Johansson), Larson will become a leading member of the Avengers as Marvel heads into Phase 4 of the MCU. Although the studio has not revealed any details about Larson's upcoming sequel, an inside source claims that the movie will feature flashbacks to the time between Avengers: Infinity War and Endgame.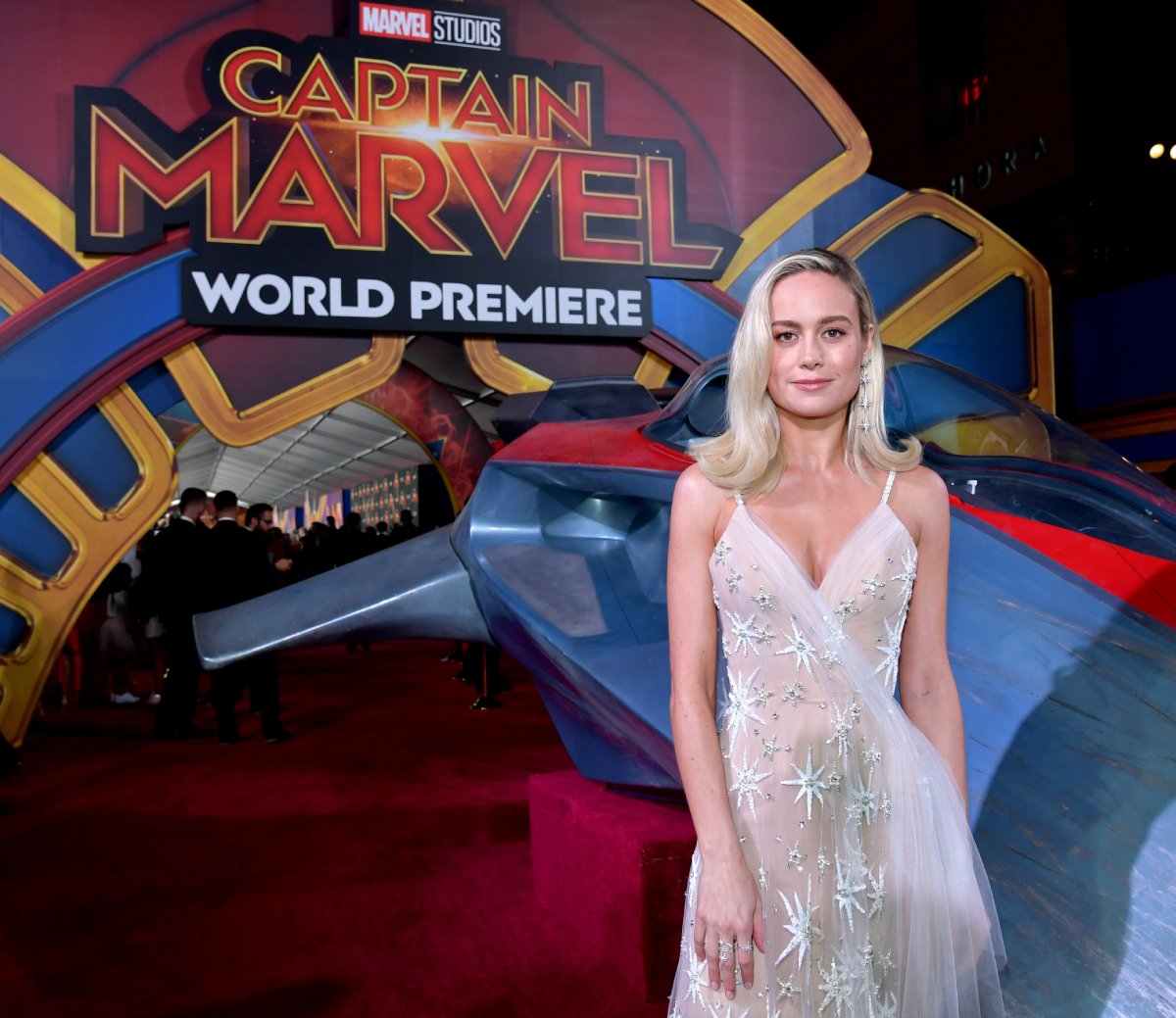 What's ahead in 'Captain Marvel 2'?
When Marvel was forced to delay all of its upcoming projects due to the coronavirus pandemic, the studio announced when Captain Marvel 2 is scheduled to premiere in theaters. Barring any further delays, the film is due out in July of 2022.
Apart from the release date, there has been a growing consensus that Marvel is going to hire director Deborah Chow to helm the project.
Chow rose to prominence after directing several episodes for The Mandalorian. She is also set to direct Disney's upcoming series, Obi-Wan Kenobi, so it makes sense that Marvel would tap into her talents for Captain Marvel 2.
RELATED: Marvel's 'A-Force': Captain Marvel Has Reportedly Been Replaced as the Leader of the All-Female Avengers
If the reports are true, then Chow would become the second woman to direct a film in the MCU. The first female director in the MCU was Chloe Zhao, whose project, The Eternals, is set to hit theaters next year.
Chow, of course, has an impressive directing resume that mainly features television shows. This includes the likes of Fear the Walking Dead, Mr. Robot, The Vampire Diaries, and American Gods.
The sequel will reportedly explore the time jump after 'Infinity War'
After Thanos (Josh Brolin) snapped away half of the life in the Universe in Infinity War, the Avengers tracked him down on a distant planet in the opening scene of Endgame. They discovered that Thanos had destroyed the Infinity Stones, shattering all hope that they could bring everyone back.
The movie then jumped ahead five years and picked up with Ant-Man (Paul Rudd) putting together his Time Heist plan. While the team would go on to defeat Thanos and bring everyone back to life, fans were left wondering what happened during the five-year time-jump.
Luckily, an insider told We Got This Covered that Captain Marvel 2 might answer some of those questions. The source revealed that the highly-anticipated sequel will feature multiple flashbacks to that five-year time period, opening the door for some fan-favorites to return for one last hurrah.
This likely includes Black Widow, who became the leader of the Avengers while most of the other members out doing their own thing. The source could not confirm which characters will be back, but the flashbacks definitely give Marvel plenty of room to figure things out.
What else do we know about 'Captain Marvel 2'?
With things lining up for Captain Marvel 2, some fans are arguing that Marvel should introduce the character's main nemesis, Moonstone, a.k.a. the evil Ms. Marvel.
Captain Marvel is easily one of the most powerful superheroes in the MCU, so pitting a worthy villain against her is going to be challenging. After all, she held her own against Thanos, who had to punch her with the Power Stone to get her off him.
RELATED: Will the 'Fantastic Four' Make Their Marvel Cinematic Universe Debut in 'Captain Marvel 2'?
There aren't many villains who can go toe-to-toe with Captain Marvel, but in the comics, Moonstone certainly gave her a run for her money. During one of their epic battles, the two threatened to level Los Angeles in a fight that was very similar to when Superman and Zod fought in Man of Steel.
Not only would Moonstone be a great villain for Captain Marvel, but her introduction could also lead to a Dark Avengers project down the road. Marvel is rumored to be planning on releasing a Dark Avengers film, so it is entirely possible that fans meet Moonstone in some capacity in Captain Marvel 2.