'Captain Marvel' and 'Wonder Woman' Stars Team up for an Epic Instagram Post
Captain Marvel and Wonder Woman might come from two different cinematic universes, but both female-led superhero movies were box office hits. Their characters may never cross paths on screen, but lead stars Brie Larson and Gal Gadot did meet up at the Oscars this year. And as a gift to MCU and DCEU fans, Gadot and Larson just posted a selfie of themselves playfully duking it out after the awards show.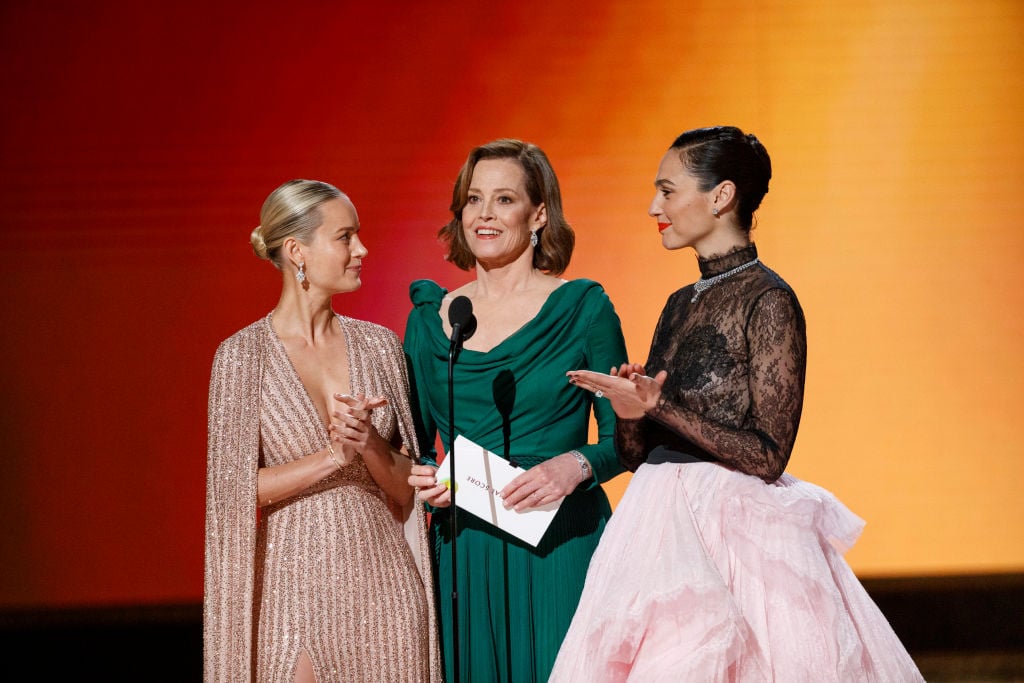 Gal Gadot will star in 'Wonder Woman 1984'
Gal Gadot first took on the role of Diana Prince aka Wonder Woman in the 2016 DCEU film, Batman v Superman: Dawn of Justice. A year later, she took the lead in Wonder Woman and proved that a female-led superhero film could be just as successful (if not more) as a male-led one.
In June 2020, Gadot will star in the sequel, Wonder Woman 1984. Along with director Patty Jenkins, stars Chris Pine, Robin Wright, and Connie Nielsen will reprise their roles as Steve Trevor, Antiope, and Hippolyta.
When talking to Deadline, Gadot said she's excited to finally bring the movie to fans. "It was a lot of work and we've tried to make it our own with new fresh things that were never done before," she told the outlet. "And there's something about our anticipation to share it with the world because it's been a long, incredible journey for us."
Brie Larson will return for 'Captain Marvel 2'
Brie Larson stepped into the role of Carol Danvers in the 2019 MCU movie, Captain Marvel. It was Marvel Studio's first female superhero film, and it ended up becoming the 23rd highest-grossing film of all time. Just like Gadot did two years before, Larson proved a female-led action movie could be highly successful.
In an interview with Screen Rant in 2019, Larson shared her love for Marvel's female superheroes and said she'd love to see a female-led Avengers-type film in the future.
"I love all the female characters so much," Larson said. "I'm super into an all-female Avengers movie — it would just be cool to see all of them interact together."
Larson reprised her role as Captain Marvel in Avengers: Endgame, and just recently, Marvel announced she's returning for Captain Marvel 2. The movie doesn't have an official release date, but it's expected to premiere sometime in 2022.
Captain Marvel and Wonder Woman team up for an epic IG post
Gal Gadot and Brie Larson are certified superheroes, and while an on-screen team-up of their characters is highly unlikely, the two stars took time out at the Oscars to give their fans something to swoon over.
In the picture, which was posted on Instagram by both actresses, Gadot and Larson are dressed to the nines in their Oscar gowns and jewelry. Gadot is pulling on Larson's earring, while Larson has her hand on Gadot's throat. "Make love, not war," they captioned the post while tagging each other's accounts.
For Marvel and DC fans, seeing Larson and Gadot together is a treat. Audiences may never get to see the two superheroines together in a movie, but seeing them goof off in this picture is well and good enough.