Captain Marvel Brie Larson Has Some Demands to Return for 'Avengers 5'
Brie Larson is looking to score a new contract for Avengers 5. The actress, who plays Carol Danvers, a.k.a. Captain Marvel, in the Marvel Cinematic Universe, is demanding that the studio give her equal pay as her male counterparts. Marvel has not commented on the contract rumors, but given Larson's status in the MCU, they can hardly tell her no.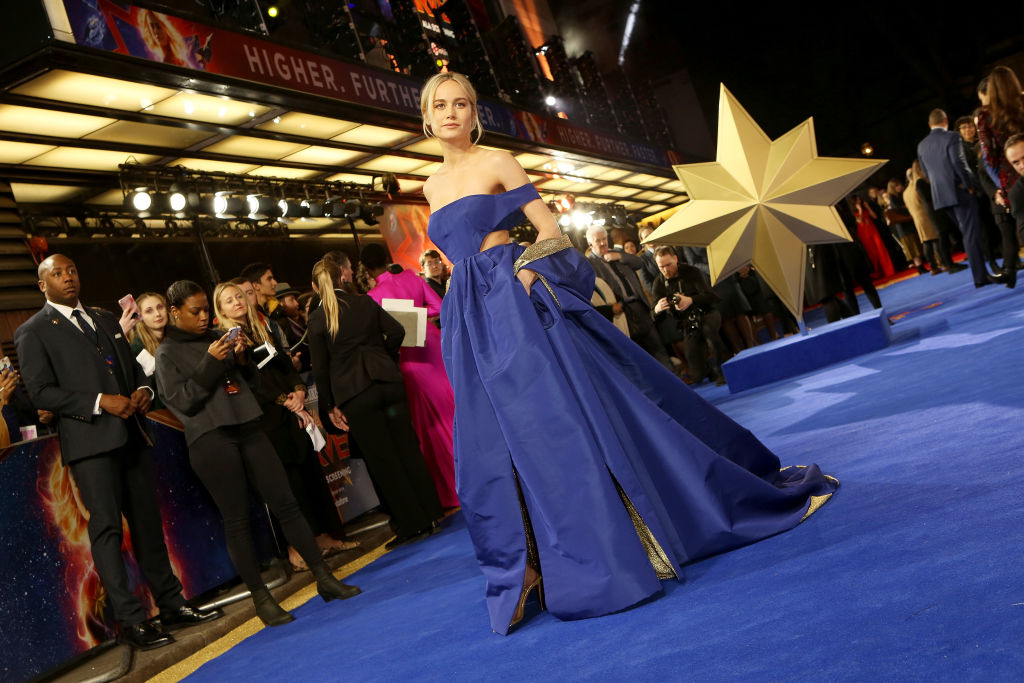 Brie Larson is the future of the MCU
Marvel is entering a new chapter in the MCU following the events in Avengers: Endgame. The universe-altering crossover was the end of the line for some of the studio's key players, including Iron Man (Robert Downey Jr.), Captain America (Chris Evans), Hulk (Mark Ruffalo), and Black Widow (Scarlett Johansson).
Kevin Feige and his team are set to introduce a whole slew of characters in Phase 4, and some of the new faces will undoubtedly fill in the ranks for Avengers 5.
Moving forward, one of Marvel's most successful franchises is Captain Marvel, which made over a billion dollars at the box office. The studio is already moving forward with a sequel, which should be out in time for Phase 5.
Marvel has not announced when the next Avengers will be released, but it will likely be after Larson's second standalone film. With that in mind, Larson's Captain Marvel will likely become an important leader in Avengers 5, which is why the actress is reportedly looking to negotiate a new contract.
Will Marvel give Larson equal pay?
According to We Got This Covered, Larson has asked Marvel for a significant pay bump for Avengers 5. We do not know how much Larson is requesting to return as Captain Marvel, but it is probably close to what the core cast made for Endgame.
Evans, Johansson, Ruffalo, and Renner made around $15 million apiece for starring in Endgame. This was a huge increase from what Downey Jr. made for 2008's Iron Man, which was a measly $500,000.
But just because Larson wants a higher salary does not mean she is going to get it. Inside sources claim that Marvel wants to pay Tom Holland top dollar, as they see Spider-Man as the new leader of the team, not Captain Marvel.
That could change in the coming years, and it is possible that Larson and Holland get on equal footing by the time the next Avengers rolls around.
When will we get 'Avengers 5'?
While Larson negotiates a new contract to return as Captain Marvel, fans are eager to know when Marvel plans on releasing Avengers 5.
The studio announced all of the upcoming titles for the next two years last summer. Avengers 5, however, was not in the mix. This puts the project on the back burner for the moment, with a release date sometime after 2021.
Although Marvel has other projects in the pipeline, Feige recently teased that a whole new group of superheroes will make up the next chapter in the Avengers franchise.
"It will be a very different team than we've seen before […] with some people you've already met and some people you haven't met yet," Feige shared.
The good news is that Marvel is eventually going to release another Avengers movie. After Avengers: Endgame grossed over $2 billion at the box office, the studio would be insane not to.
Who will make up the next Avengers?
The big question, of course, is which superheroes will be featured in Avengers 5, alongside Captain Marvel. There are a few likely candidates, most of whom will be making their MCU debut over the next two years.
The first hero on the list is Shang Chi, who will be appearing for the first time in Shang Chi and the Legend of the Ten Rings in 2021. Shang Chi has been a member of the Avengers in the comics, so it makes sense that Marvel might include him in the next crossover.
Other characters who have appeared on the team include Blade and Kate Bishop's Hawkeye. Thor (Chris Hemsworth) is also still a part of the MCU, as is Doctor Strange.
As far as The Eternals are concerned, they usually are not a part of Earth's Mightiest Heroes. They do, however, help them from time to time and could certainly appear in Avengers 5, much like the heroes from Guardians of the Galaxy did in Endgame.
Captain Marvel 2 is currently in pre-production and is slated to premiere in 2022.