'Captain Marvel' Star Brie Larson Reveals Why She Avoids MET Gala Bathrooms at All Costs
Despite the MET Gala being canceled this year due to COVID-19, the NYC event is still known to attract some of the most significant notables on the planet. Brie Larson visited several, with at least one funny story to tell while being there in 2017.
When doing a First We Feast challenge on YouTube recently, Larson gave some eye-opening details on the now notorious Kardashian group selfie shot from the MET Gala bathroom.
How Larson ended up in this photo is a matter of odd circumstance, though one she can look back on as being delightfully strange. When it occurred, it was before her superstar-making turn as Captain Marvel.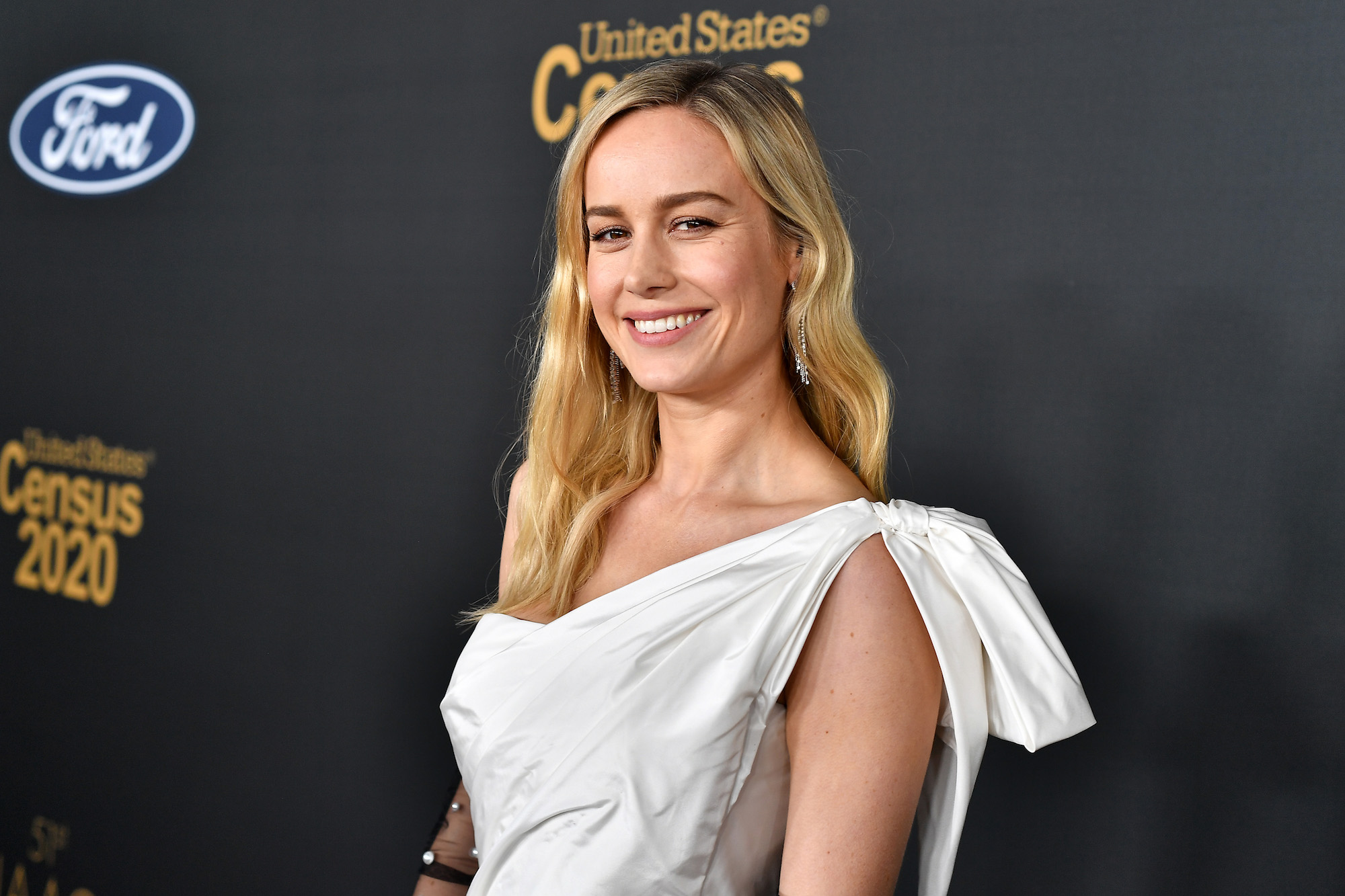 Brie Larson visiting the MET Gala bathroom as a rite of passage
According to Larson in the above interview (while imbibing hot spices), the MET Gala bathroom was always off-limits for her due to one reason. Larson admits to having asthma, something always keeping her away from the MET bathroom because attendees often smoke in there.
During her 2017 visit, she noted she got brave enough to go in the bathroom for just a few minutes. After all, when you have to, you have to go.
While in there, she says she held her breath to prevent inhaling any smoke. Sure enough, many important people (many of whom she did not know) were in there puffing away on their cigs.
As Larson attempted to wash her hands and exit as quickly as possible, a large crowd of people came rushing in.
Kylie Jenner and associates smothered Larson in a group selfie shot
Larson explained what happened next by noting a group of people she did not know (led by Kylie Jenner and Kim Kardashian West) started surrounding her while standing at the sink. Said Larson: "I started being squished while washing my hands."
She also noted she felt unworthy being there among all these "cool kids", something nobody would say nowadays. Even back then, Larson was a humble actress, if giving a clear signal she was not happy about being squeezed into a group she hardly knew.
Everyone had their phones out as a sign this was supposed to be a group selfie, albeit none being allowed. Larson said she could never initially tell if she was in the shot, yet began to feel a little awkward.
Then an unknown woman came up to her and noticed her discomfort. Said the woman: "You need to chill and just be here."
Larson blurted "ok" and reluctantly played along for the next few minutes.
Brie Larson says no harm was done with the selfie
In the moment, Larson notes she was never sure if her publicist would be happy with her being photoed with people she barely knew. However, within a few minutes, it was over and Larson was back in her seat for the gala event.
During her First We Feast interview, she noted she looks back at that moment with amusement now, realizing it became somewhat of an iconic moment. This group selfie was soon posted all over social media, with 3.3 million Instagram likes, becoming as famous as the group selfie taken at the Oscars by Ellen DeGeneres.
And, yes, Larson is noticeable in the pic if looking over to the far right. She smiled as well and never looked like she wanted to make a run for it.
Regardless, it makes one wonder whether Larson will ever visit the MET Gala bathroom again out of fear of what she might encounter. Being a superstar now, Jenner or Kardashian may come up to her to ask for a fan photo.