Captain Sandy Shares Where 'Below Deck Med' Crew Go After Season Ends
Captain Sandy Yawn shared that her Below Deck Mediterranean crew usually hop on another boat and head out for a new season (off-camera) or they could return to film at a later date after filming wraps. She also shared what happens to the superyacht featured on the show, which sometimes makes future appearances on the series.
Some 'Below Deck Med' crew rise in the ranks after the show
Yawn said some crew will remain in yachting, while others pursue new careers after Below Deck Med. "When filming is done, the yacht owner's crew return to the boat," Yawn tweeted in response to a fan's question. "Some crew for the show go on to their maritime career, and some pursue other careers. Sometimes previous crew come back to film, and sometimes there are already committed to a different yacht."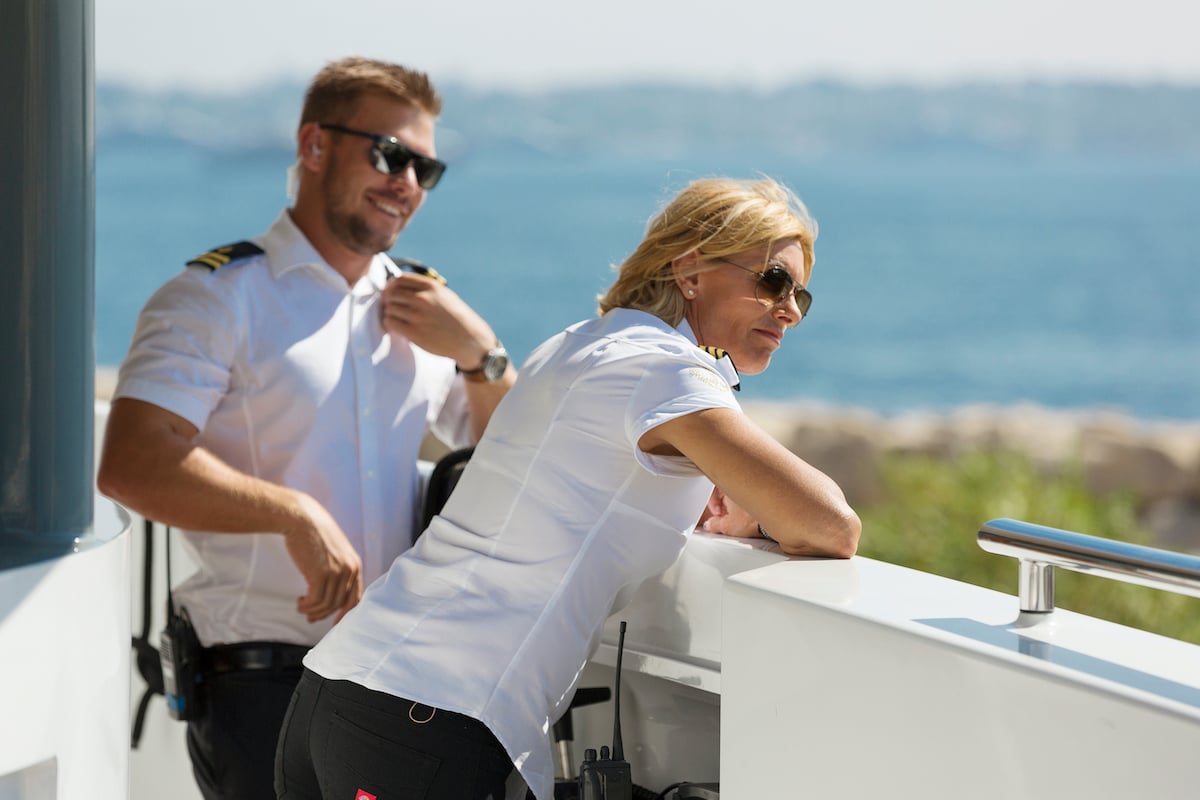 Several yachties left the series and beefed up their maritime resume. Bosun João Franco continued to work toward becoming a superyacht captain and recently acquired new certifications. "So I now finished my tickets. I mean, this year we can all pretend like it almost never happened," he said on the Behind the Velvet Rope with David Yontef podcast. "But if I get my last qualification that I'm waiting for, I'm just waiting for paperwork. If I get it by the end of this year, then I'll be qualified to almost captain the boat of that size, but with no experience. So I'll go out, get some experience, and then you never know."
Bosun Malia White also worked on her certifications in between Below Deck Med Season 2 and 5, which allowed her to step into the bosun role.
Other 'Below Deck Med' crew stay in the industry in other ways
Deckhand Bobby Giancola from Below Deck Mediterranean Season 1 and 2 pivoted to becoming a yacht broker. Friend and former Below Deck chief stew Kate Chastain told Showbiz Cheat Sheet that Giancola is making bank in the industry. "I know that Bobby is having great success with it," she said. "It sounds like such an amazing, glamourous lifestyle and it's certainly something I'm well versed in. So if I ever get desperate over here, you know what, I'd get my yacht brokers license."
RELATED: 'Below Deck Med' Crew and Guests Dish About 5 Strict Rules They Have to Follow on the Show
While chef Ben Robinson said he was done with being a charter chef, he's trying his hand at a restaurant takeover on a Virgin Voyage cruise ship in March 2022. "Our group will be dining in luxury," he dished with Showbiz Cheat Sheet. "A gorgeous four-course lunch made by me. I'll obviously be there for prep and execution. And walking around, making sure everyone's having a good time. I really want everyone to feel like they've spent a good amount of time with me. And I'll be available at certain bars and restaurants throughout the four days."
Some yachties dive into entirely new careers
Several fan-favorite Below Deck Med crew got into show business. Colin Macy-O'Toole worked with casting agents to help find the perfect crew for a few of the Below Deck series. Others launched podcasts. Anastasia Surmava and Alex Radcliffe host the Altered Reality podcast. And Hannah Ferrier has her Dear Diary, You're Effed. The Below Deck Sailing Yacht stews took their Pita Party Instagram to the podcast world.
RELATED: Below Deck's Chef Rachel Is Game for a 'Top Chef' / 'Below Deck' Chef Type Showdown
Meanwhile, others are enjoying motherhood. Dani Soares and Alli Dore from Below Deck Sailing Yacht became mothers after the show. Plus Tiffany Copeland and Hannah Ferrier also had babies.
The 'Below Deck Med' yacht heads home too
Viewers got a taste of what happens to the Below Deck yacht after filming ended on Below Deck Sailing Yacht. Captain Glenn Shephard invited some of the crew to deliver the boat to the yacht's owner after filming ended. Producers aired footage the crew shot during the crossing, which included some ongoing crew drama.