Captain Sandy From 'Below Deck Med' Celebrates 30 Years of Sobriety
Captain Sandy Yawn from Below Deck Mediterranean encouraged people to embrace sobriety during the month of January.
Celebrated as "Dry January" Yawn has tweeted and posted encouraging messages to fans who decided to spend the month of January without drinking alcohol. Her words of encouragement prompted some fans to share their stories of sobriety and Yawn took the time to congratulate and acknowledge those who interacted with her.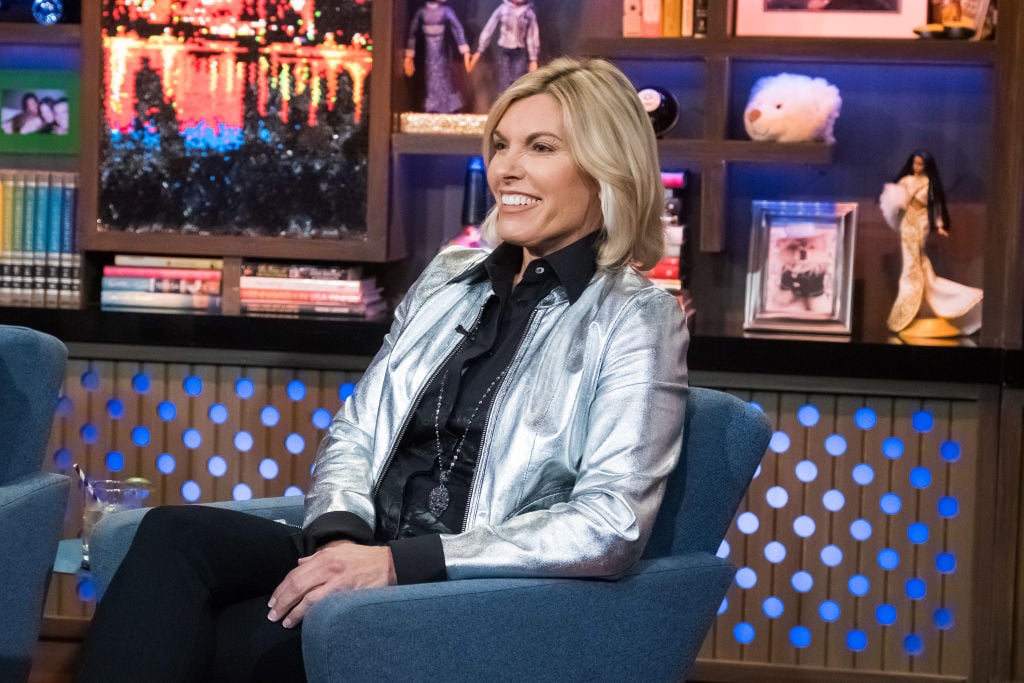 She also revealed that she's been sober for 30 years. "Almost 30 yrs sober!" she tweeted during the latest episode of Below Deck. The Valor crew has one last night out and they get pretty blasted. "Srsly, what are they drinking over there?!?!" Yawn tweeted. Adding, "Yep, life is better when making memories!" Yawn takes her sobriety very seriously and revealed last season she struggled with addiction.
'I was a mess'
Yawn shared with Showbiz Cheat Sheet she was always in trouble and even had a brush with the law when she was younger. "I was a mess," she said. "By the grace of God, I'm alive. No matter how much money you have, it's not going to save your life if you are an addict or an alcoholic. And I was a major addict and alcoholic."
She admitted she even drove drunk and had been arrested. Yawn added she was extremely thankful she never injured anyone. "I always got bailed out," she shared. "But I could have killed someone. My life would be very different right now."
When Yawn appeared on the Below Deck Med After Show she recalled that her home state of Florida used to have drive-through daiquiri bars, which made access to booze (and driving) easy. "I grew up in a state where at 17 years old, you could drink," she said. "And we had drive-through daiquiri bars."
She continued, "You could drive through, order, your daiquiri and drive away. Who does that?" She laughed, "Florida! Mississippi! I kept getting arrested for drinking and driving. And then one day I finally woke up and said I want off the merry go round."
Yawn has become a mentor to many
Viewers watched Yawn reach out to deckhand Travis Michalzik, who seemed to be drinking far too much during the crew's nights out. The crew urged Michalzik to get his drinking under control. Meanwhile, Yawn who didn't witness any of the drunken behavior shared that she could tell Michalzik likely partied too hard, just by smelling the residual alcohol on him the next day.
She called Michalzik to the wheelhouse where she had a tender conversation with the deckhand. She shared her story and struggles with addiction and let him know he could always come to her. Thankfully the conversation got Michalzik thinking about wrangling his drinking under control. He promised Yawn he would take a hard look at his behavior and ended up drinking less for the remainder of the season.
At the end of Dry January, Yawn tweeted, "Love hearing from ppl who did #DryJanuary and how it made a positive difference. I'll be 31 yrs sober August 29. It feels so good. It is painful to watch ppl abuse alcohol. And yes, #SoberIsSexy."