Captain Sandy From 'Below Deck Med' Knows the Signs of a Heart Attack Because She's Had One
Captain Sandy Yawn from Below Deck Mediterranean revealed on a local South Florida NBC news station that she has had a heart attack.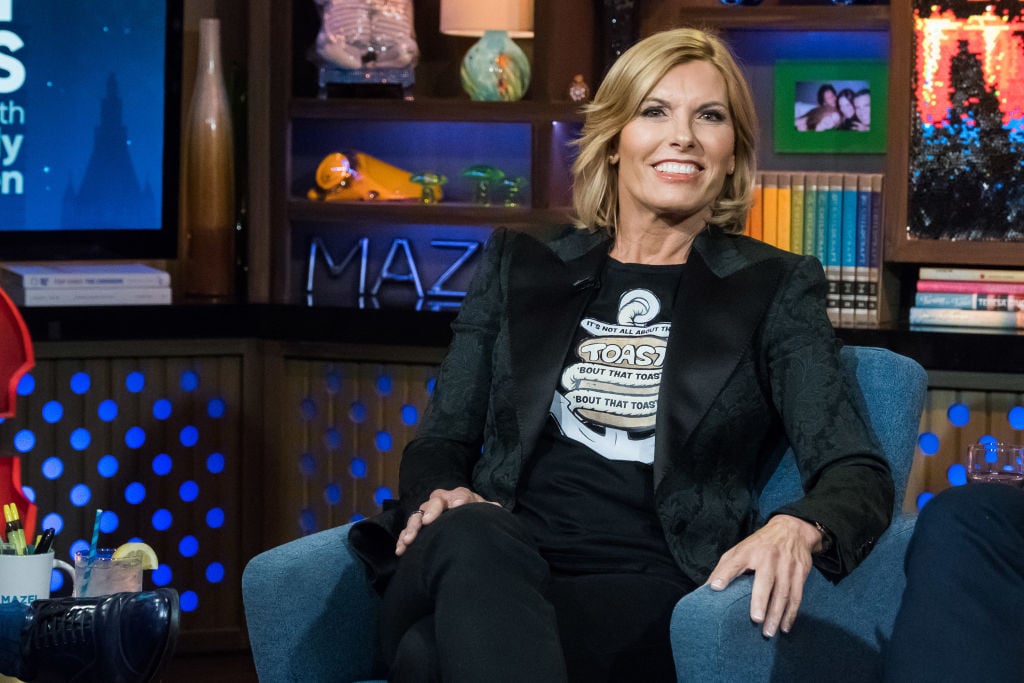 Yawn shared that two years ago she experienced a heart attack after finishing a Soul Cycle class. Why did she wait to go public with this news? "Because two years ago I couldn't handle it psychologically," she admits. "And if it wasn't for the 'I Believe Tour' and my friends I would not be sitting here today. Because it was the awareness that I learned from that 'I Believe Tour' that I recognized the heart attack signs and symptoms."
She adds that knowing the signs of a heart attack are extremely important, especially for women. "Because one in three women will die of a heart attack or cardiovascular disease-related illness," she shares.
She felt pain during a Soul Cycle class
Yawn says she felt pain during class and knew she needed to excuse herself. She clicked out of her bike and went outside. "I was in Soul Cycle in the middle of Beverly Hills, I was on my bike, I felt the pain and I realized, 'Hey this actually happening to me,'" she recalls. "As a woman, I didn't want to disturb the class."
"So I clicked out of my bike and went outside," she says. "I was going to walk to my car and I couldn't walk. So I sat down and I called Uber. I didn't call 911 like I should have because I didn't want to have [sirens noises]. So the Uber driver parked where the ambulance parks. They were yelling at him, 'She's having a heart attack!' And I just remember thinking that it was everybody involved who helped me identify the symptoms of a heart attack."
Although Yawn didn't call 911, she advises women to get help fast. "Recognize the symptoms and don't be afraid to call 911," she stresses.
Thankfully, Yawn made it to the hospital
When Yawn arrived at the hospital, she shared with the medical team what she was experiencing. "My left arm is going numb, I have chest pains and I need an EKG now," she shares. Not all women experience the classic symptoms of a heart attack. Additional warning signs include pain or discomfort in the jaw, stomach or neck. Plus, breaking out into a cold sweat, nausea or lightheadedness are also signs, according to the American Heart Association.
Women should take their heart health seriously. Only 17% of women consider heart disease or stroke to be the greatest health problem facing Americans, according to the AHA's Go Red for Women campaign. But heart disease is the number one killer of women, taking more lives than all forms of cancer combined.
Thankfully, Yawn is here to tell her story. This isn't her first medical scare. She also faced kidney cancer, which was discovered after she suffered a horrific motorcycle accident. While recovering in the hospital a scan revealed a concerning spot on her kidney. Unfortunately, the spot turned out to be stage 2 kidney cancer. She had laparoscopic surgery to remove the cancerous tumor and continues to be monitored yearly.