Captain Sandy From 'Below Deck Med' Reveals the Important Reason Why Radio Contact Is so Important in Yachting
Captain Lee Rosbach from Below Deck has had a few instances where his deck team dropped the ball when it came to radio contact. Deckhand Abbi Murphy forgot her radio this season. Plus, bosun Chandler Brooks from season 6 changed the frequency and even turned off his radio.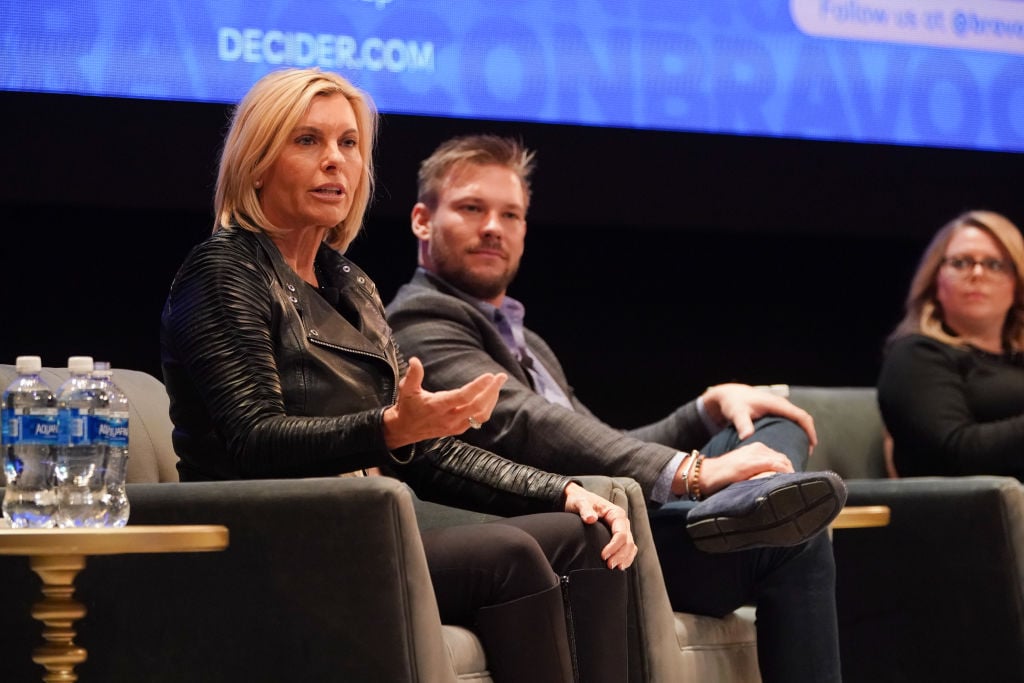 A radio call was one of the major reasons why deckhand Ashton Pienaar's life was saved last season when he fell overboard. Deckhand Rhylee Gerber called "man overboard" and the crew sprung into action. Radio contact is important at sea for obvious reasons. But most recently Captain Sandy Yawn shared one instance where the absence of radio contact proved to be deadly.
Yawn visited her family in Florida and took time out to read to some of the children during a gathering. Children are often drawn to Yawn because of her naturally playful spirit. "Do you want to know a secret about #captainsandy," she shared to Instagram. "I love children because I have a child's spirit! Children are our future and I want to teach them all things related to our Oceans and the Maritime Industry." This time she turned an afternoon of reading into an important lesson about safety.
The Titanic changed laws
Yawn read a book to two children about the infamous Titanic passenger ship that sank in the middle of the night in 1912 when the ship collided with an iceberg. The crash led to the deaths of 1,500 passengers and crew. The book likely adapted for children, included the story about the fateful voyage.
"Here is a fact about the sinking of the Titanic," she shared. "The Radio Act of 1912 requires that all sea going vessels have a 24 hour radio system in place to stay in contact with other ships and coastal radio stations. Remember the movie scene where the radio guy singed off the radio for the night? After he signed off that is when the Titanic called for help and no one answered! This is why the law was put into effect. It's a part of 'SOLAS' Safety of Life at Sea"
According to International Maritime Organization, "All passenger ships and all cargo ships of 300 gross tonnage and upwards on international voyages are required to carry equipment designed to improve the chances of rescue following an accident, including satellite emergency position indicating radio beacons (EPIRBs) and search and rescue transponders (SARTs) for the location of the ship or survival craft."
Yawn also dealt with radio issues too
Yawn also faced radio issues during season 4. She appeared to be angry when chief stew Hannah Ferrier asks for help and no one answers their radio. Yawn becomes frustrated and asks Ferrier what she needs.
As Yawn finds the deck team to help, she is getting increasingly angry. "Now I'm getting mad," she says in a confessional interview. "Seriously. We're short-staffed, the crew needs to step it up. There's a job to be done still."
She also encountered another radio issue with third stew June Foster. Foster's radio inexplicably never seemed to work. The crew tried to figure it out but she continued to have trouble hearing calls from the crew.