Captain Sandy From 'Below Deck Med' Says Addiction Almost Ruined Her Life
Captain Sandy from 'Below Deck Med' has a message for kids who are struggling, especially with addiction.
When Below Deck Mediterranean viewers watch the show, they see a vibrant, uplifting captain at the helm. Captain Sandy Yawn has created a movement for women, girls, and anyone who has a dream to pursue.
Yawn always mentors young crew members and guides them into leadership roles in yachting. Which is why what she revealed to Showbiz Cheat Sheet is so surprising. Yawn has hinted previously that she wasn't a good kid. She's joked about being in jail and always in trouble.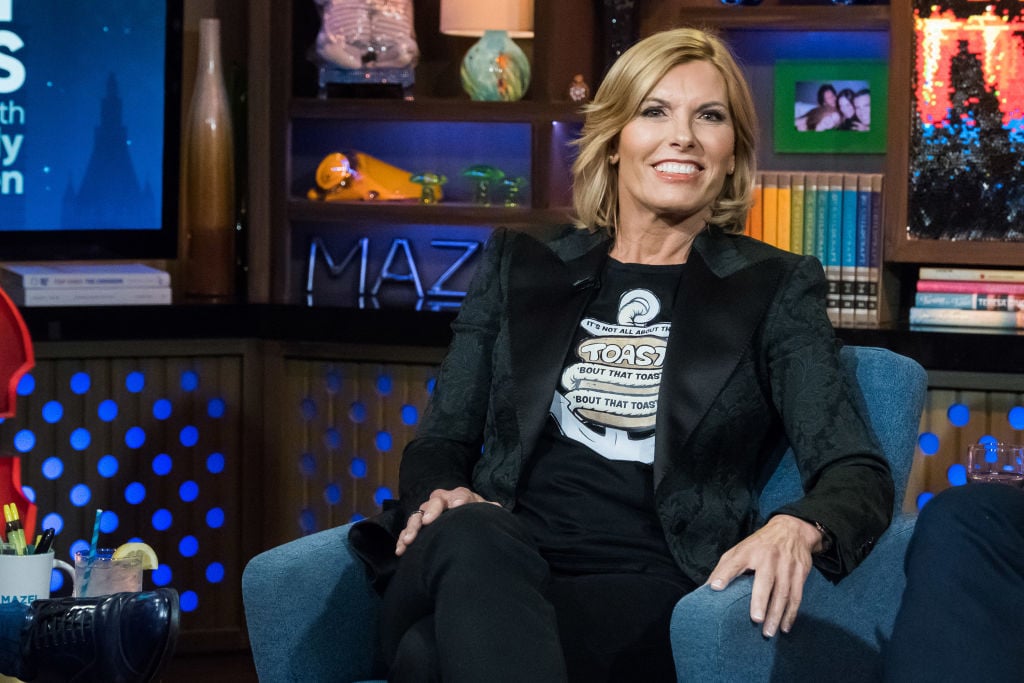 But those comments come from a serious place and Yawn says she could have easily ended up dead as a result of her past behavior. She offered specifics about her struggles as a teenager and young adult and how she pulled herself out of despair and turned herself into the leader fans know and love today.
'I was always a mess'
It's hard to believe that Yawn was constantly in trouble, but she admits she was not in a good place when she was younger. "I was a mess," she admits. "By the grace of God, I'm alive. No matter how much money you have, it's not going to save your life if you are an addict or an alcoholic. And I was a major addict and alcoholic."
She says she was always in jail for drinking and driving. "I always got bailed out," she remarks. She's not a convicted felon and never hurt another person. "But I could have killed someone. My life would be very different right now."
Having those experiences is what fuels Yawn to reach out to kids and help. "And the only way I can help is to share my story," she says. She recalls being in school and not being great at anything except socializing. "But I wasn't popular and I was always a mess. And yeah, school was scary."
She adds that she may have also been self-medicating because she was attracted to girls. Yawn was a teen in the 1980s when many gay people were still closeted. "It was social, it was intimidation through education," she says. "Especially for a kid in a household that wasn't very functional too."
Her home life was tough
She says the only aspect of school she liked was getting away from home. Yawn says her mother was an alcoholic. "It was hard to watch," she recalls. "My father left when we were eight years old. So we would spend the summers with my father and he was normal. He didn't drink. He just couldn't take it anymore and I didn't blame him."
Yawn says she just wanted to get out of her house when she was a teen, which she knows some kids experience too. But running from her problems at home meant she also fell into the wrong crowd of kids at school.
But she always excelled in math, which gave her hope. "I could understand algebra. It was formulas. My brain is a formula brain. I'm a logical thinker. For me that was logic."
She wants her story to help others
Yawn wants kids, especially those who are struggling, to know they aren't alone and that they can still turn it around and fulfill their dreams. "Maybe college isn't their thing and maybe, like me, they are in the school of hard knocks," she remarks. "It's like a painful journey. And I want to help them."
She wants to remind kids that feel left behind, "It doesn't mean you have to stay behind. It just means you have to work a little harder to catch up. And then you'll surpass people."
But she understands how tough it is for kids to hear, especially when they are living in the present. "Kids don't think about tomorrow, there is no tomorrow," she says. "I didn't." She recalls how her father wouldn't let her go to a party and how upset she was about it. "It was actually painful," she says.
Yawn says the turning point in her life was getting sober. "I never really talked about my recovery," she says. "I remember getting arrested for drinking and driving and was court-ordered to detox as a 17-year-old." By the time Yawn turned 25, she'd had enough of meandering through life, seeing friends pursue careers, get married, and have children. That's when she locked in her career in yachting and took the industry by storm.