Captain Sandy From 'Below Deck Med' Shares What She Thinks Is Truly Important in Life
As a luxury superyacht captain, Captain Sandy Yawn from Below Deck Mediterranean spends a significant amount of time around people with a lot of money.
Chartering a superyacht can set you back a cool million, in some cases. Basketball great Magic Johnson chartered a yacht this summer and paid $1 million a week to cruise along the Amalfi Coast. For those who don't have $1 million a week to drop on a yacht vacation, yachting is still pretty expensive.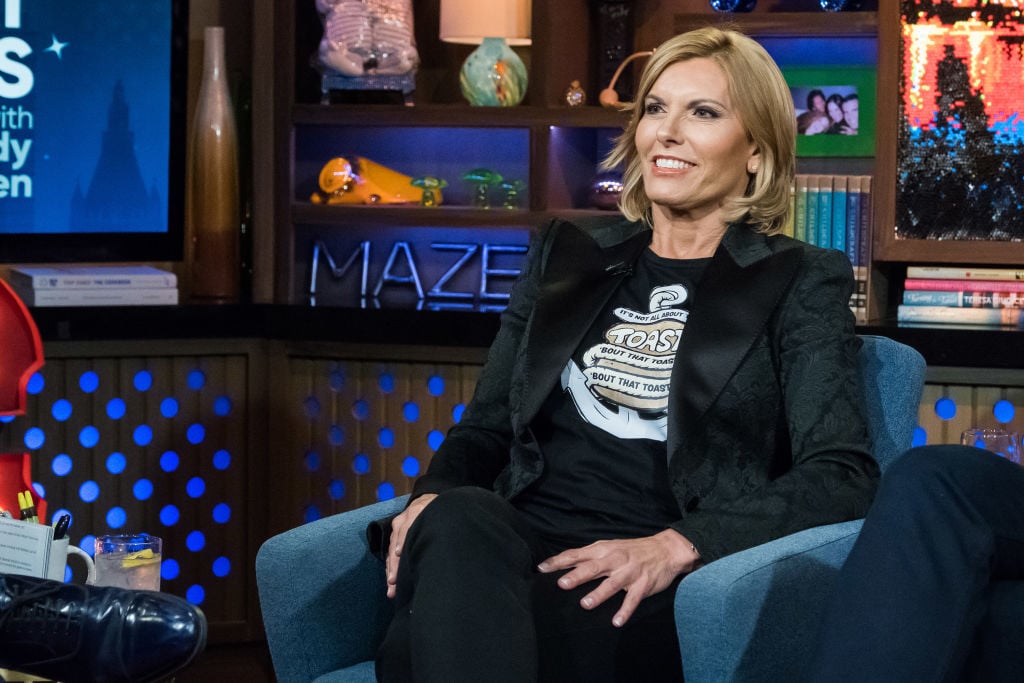 Yawn was the captain of luxury superyacht, Sirocco. Renting Sirocco costs $200,000 per week. That price doesn't include the fat tip vacationers are expected to leave, which amounts to about 5% to 20% of the base charter fee. Being around all this extravagance could easily turn anyone on to a life of luxury. However, Yawn has a message for those who chase shiny objects, which is to remember what is really important in life.
He who dies with the most toys doesn't win
The old adage, "He who dies with the most toys wins" does not ring true for Yawn. She recently reflected on her life after turning 55 and offered some pretty important insight into navigating true happiness.
"When I was young I always wanted these things, I thought it would make me feel successful," she shared on Instagram. "All these years later, I still don't have these things, instead I had an addiction problem, motorcycle crash, kidney cancer, and a heart attack."
"Success isn't measured by what we have acquired in life, it's measured by how we show up; how we treat others and by selfless acts of kindness," she continued. "It's our own hearts and how we feel about ourselves that measure our success. Don't get me wrong, I would love to have these things, however, it will not be the driving force in my life. It's about people people! Do this everyday, wake up, dress up, and show up for yourself and others! Oh, I almost forgot, find a song that inspires you to keep moving forward."
Heath scares and finding true love keeps her grounded
Fans knew Yawn faced addiction and kidney cancer. But she recently revealed she had a heart attack two years ago. She broke the news while appearing at the American Heart Association Go Red for Women fundraiser. She was working hard at Soul Cycle when she started to feel the classic symptoms of a heart attack. Yawn quietly left the class and called an Uber instead of dialing 911. "As a woman, I didn't want to disturb the class," she shared on a local South Florida NBC affiliate.
"I didn't call 911 like I should have because I didn't want to have [sirens noises]. So the Uber driver parked where the ambulance parks. They were yelling at him, 'She's having a heart attack!' And I just remember thinking that it was everybody involved who helped me identify the symptoms of a heart attack." She arrived at the emergency room where doctors diagnosed Yawn with high blood pressure that created a spontaneous coronary artery dissection (SCAD), which is a tear in the heart's blood vessels.
Yawn also found love in 2019. She broke the news to Showbiz Cheat Sheet in May that she and singer Leah Shafer were in a relationship and the couple is going strong today. Shafer threw Yawn a birthday party over the weekend in South Florida that included a bevy of family and friends.