Captain Sandy From 'Below Deck Med' Shows How to Go High When Twitter Trolls Go Low
Maybe its because she's faced down death but Captain Sandy Yawn from Below Deck Mediterranean doesn't seem to let social media hate get her down.
Like many people in the spotlight, the sunny captain gets her share of angry and nasty comments on both Twitter and Instagram. She's recently taken considerable heat for riding chief stew Hannah Ferrier toward the end of the season. Ferrier's table decor was lacking and Yawn wasn't having it. Plus, Yawn observed some gaps in service which angered her, especially when half of the stew team were on break or asleep.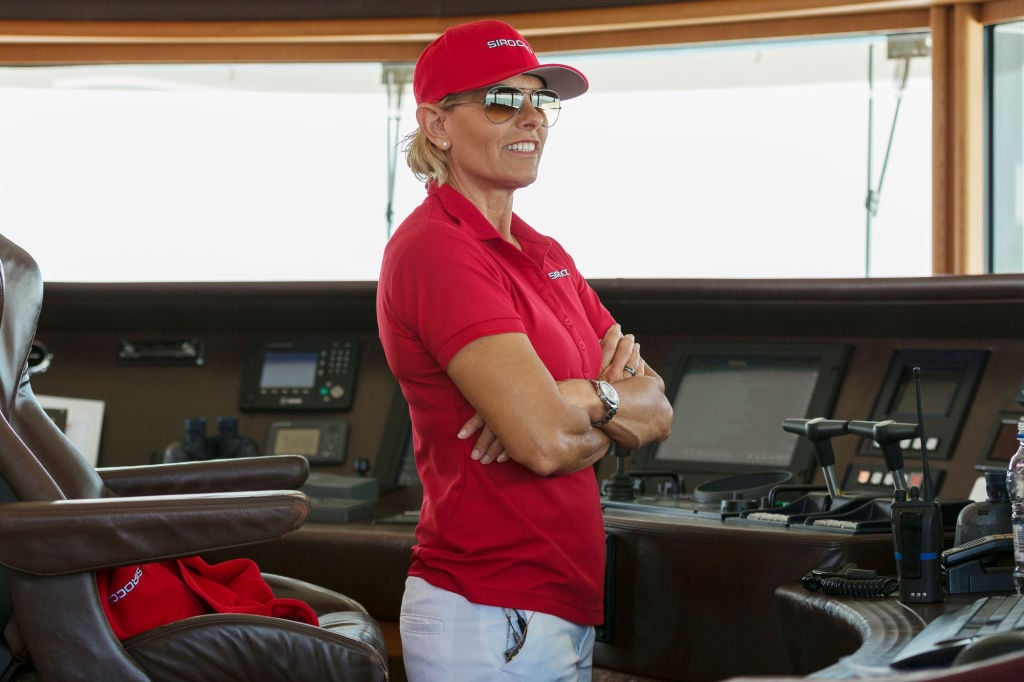 Although, for the most part, Yawn typically receives positive remarks on social media, she too gets her fair share of hate. But she never lashes out at trolls. Instead she responds with love.
You have time to love
A Twitter user remarked how Yawn and Ferrier's relationship was like a mother and a daughter. The person added, "It's quite cute and actually I'm here for it." But then another person commented, "I would say Sandy is more like the senile old aunt that everyone is hoping doesn't show up at thanksgiving dinner covered in cat hair."
Yawn saw the tweet and wrote, "If you have time to hate, you have time to LOVE. Choose Wisely! #BeKind My crew and I get all sorts of tweets directed at us in an attempt to hurt or ridicule us. Don't listen to criticism from someone you wouldn't ask for advice."
Her thread erupted with additional remarks about being positive, especially when someone hurls a mean or negative comment your way. "You are the epitome of a strong, confident, compassionate, amazing woman and I'm glad you let the pettiness of unhappy people roll off your back! Keep up the great work!" one person wrote. Another person thought having Yawn come to Thanksgiving would be amazing. "Well I would be pleased to have that aunt at my Thanksgiving table! You rock, Captain Sandy and that jacket did look expensive and you did look great in it!"
Finding the humor in it
Chef Ben Robinson also took some heat for being annoyed that the interior seemed to want to play instead of work. He tweeted, "Hey @CaptSandyYawn I know you are a very busy lady, but I just found out that some of these people on Twitter actually reside in a nuthouse…" Yawn replied with a photo where she is standing in front of a nut stand. She later wrote, "Got to laugh or else you'll cry at the hate on social media. I tune into all the fans & friends who love #BelowDeckMed. There is far more love than hate, so that gives me hope."
While she typically bypasses the hate, she always takes time to respond to the positive remarks from fans. Often Yawn will thank fans for a kind word or making a positive observation.
She's also always happy to answer any questions about the yachting industry too. When a fan asked how to become a stew, Yawn was happy to help. "Great Q Karin! Check out MPT to get maritime certs to work on the yachts. While in FLL, walk the docks & see who is hiring. Go to yacht shows. Interview with management companies that place crew. Go for it! Good Luck!"