Cara Delevingne and Ashley Benson's Sex Bench Photos Caused Issues
Though it may seem like it, it wasn't too long ago that Cara Delevingne and Ashley Benson were photographed carrying a sex bench into their home in West Hollywood. At the time, the pair were dating and the Internet had a complete field day over the photos. The pictures showed the two famous actors giggling as they lugged the piece of equipment inside.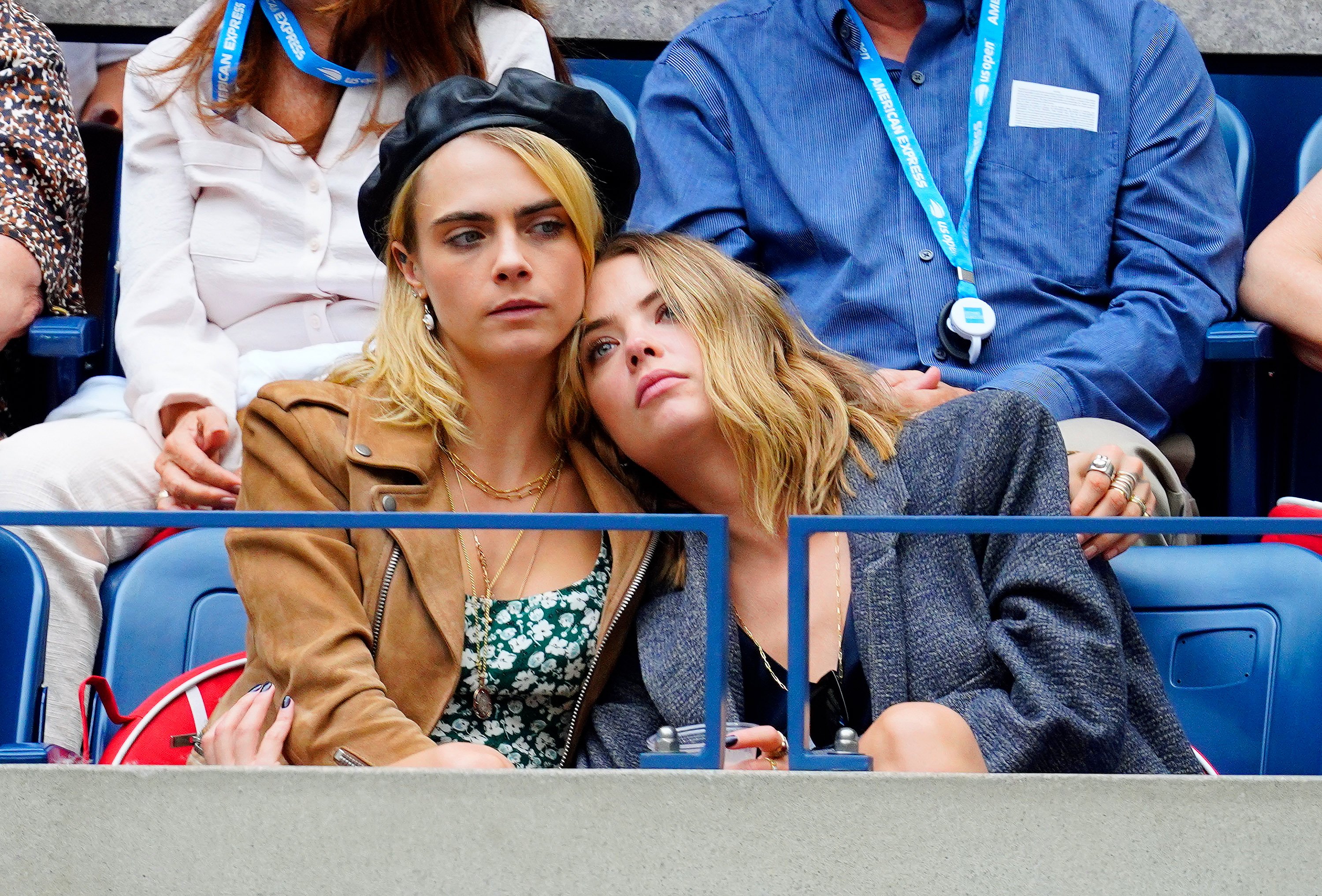 Of course, Delevingne and Benson have since split up. Though neither of them has spoken publicly about their breakup in detail, they seemed to have called it quits in the Spring of 2020. Though they both have remained tight-lipped about the reason for their split, Delevingne's recent interview with Cosmopolitan seems to imply that she's on decent terms with not just the Pretty Little Liars alum, but all of her exes.
Cara Delevingne wishes Ashley Benson all the best post split
"I don't feel like I've ever left a relationship so fu*ked up that it's been like, 'I never want to speak to that person again,'" Delevingne revealed. "I just love all the people I was ever with and want the best for them, you know what I mean? I want to see them grow, see them happy."
For a while, it looked like Benson was happily dating G-Eazy, but they too have called it quits. And while there have been plenty of rumors about Delevingne moving on with someone else, the Paper Towns alum reveals that a lot of that is nothing but speculation. In fact, it frustrates the model that she's constantly linked to women, many of whom she doesn't have a romantic connection with, simply for spending a modicum of time with them.
The 'Paper Towns' alum doesn't like how the public assumes everyone is her partner
"People constantly assume that any woman I'm standing next to or photographed with must be someone I'm dating, which has been challenging—not only on me but also on them," Delevingne admitted. "It makes me want to become more of a hermit and isolate myself, which is horrible because I'm a person that loves to be around people."
While some people may have wanted to isolate themselves after pictures of them with a massive sex toy circulated, Delevingne found the situation pretty comical. "The picture is hysterical," she shared, also citing that the bench was incredibly heavy. But as funny as the image of her and Benson lugging the bench inside was, it did cause issues for them.
Benson and Delevingne dealt with issues after their sex bench photos circulated
After the images circulated, Delevingne and Benson dealt with some pretty serious security issues. The images made their home easily identifiable to the public, which led to a few break-ins. Eventually, Delevingne made the decision to move out of her West Hollywood home in order to cope with the lack of privacy.
While having to give up her home wasn't ideal, the Life in a Year star maintains a pretty positive attitude about it. In fact, the experience serendipitously led to her co-owning a sex toy company. In Delevingen's own words: "I will walk out with many sex benches as a means to continue doing what I do."
RELATED: The Internet's Best Reactions To Ashley Benson & Cara Delevingne's Sex Bench