Cara Delevingne Had Sex In an Airplane Seat Then Complained a 'Pervert' Had Watched
Cara Delevingne is a talented model and actor and fans are always curious about the celebrity — and Delevingne has some pretty crazy stories.
Over the past few years, Cara Delevingne's name is one that has dominated headlines and social media. Delevingne, a London native, began her career in the modeling industry at an incredibly young age. By the time she turned 15 Delevingne was working with Storm Model Management, one of the most influential agencies in the field. However, with time, the modeling celebrity began to explore acting. Take a look back at Delevingne's time in the spotlight and one of her most memorable moments that took place on an airplane.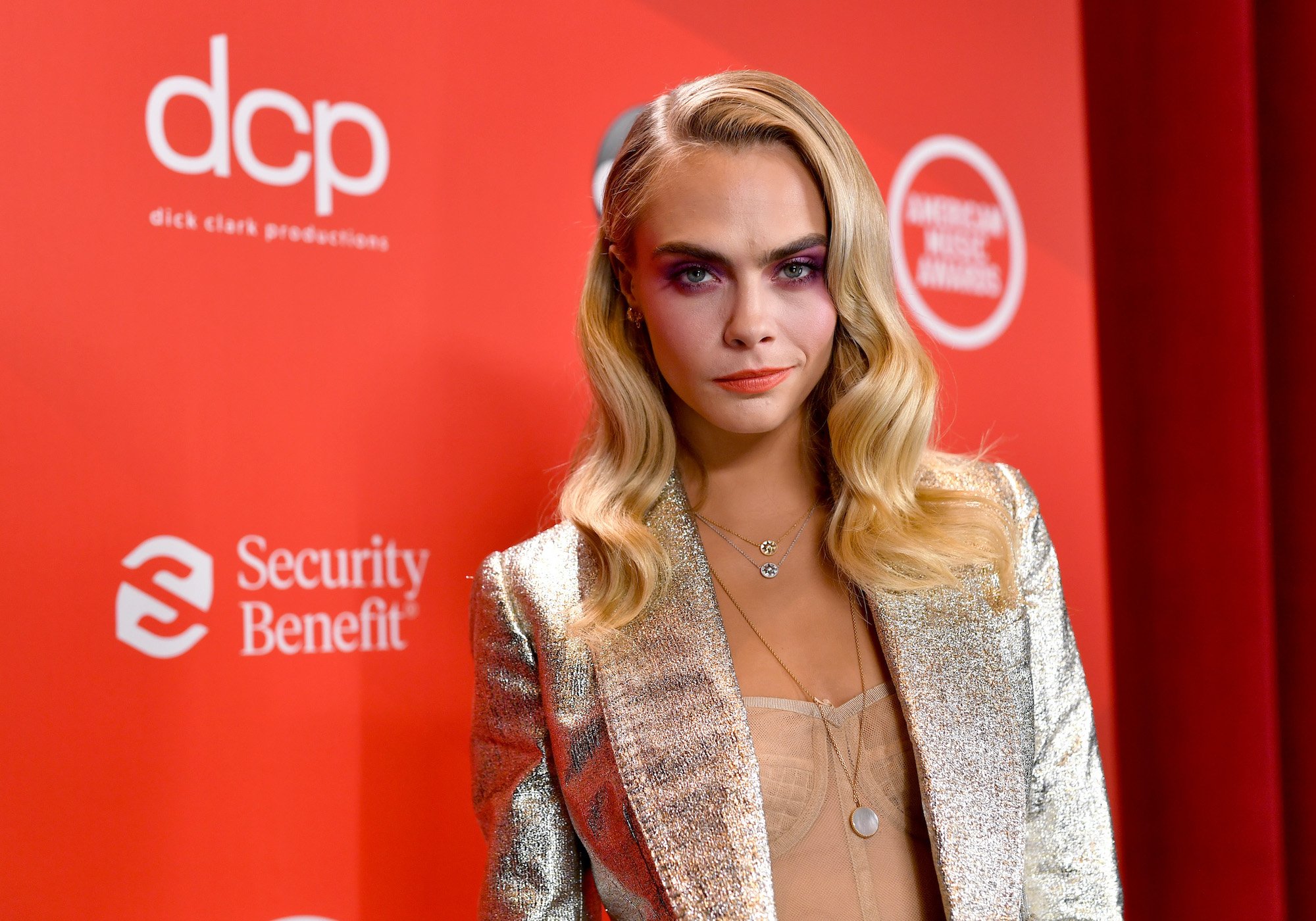 Cara Delevingne's path to stardom
Delevingne's modeling career is what put this well-known celebrity on the map. Throughout the years Delevingne has appeared on the covers of Vogue, GQ, Allure, Rush, and many other highly-celebrated platforms. However, as IMDb has shared, the beautiful celebrity began to expand her career into the acting field. In 2012 her first on-screen appearance came as Princess Sorokina in Anna Karenina. 
Over the next few years, Delevingne continued to be cast in many productions. She played Melanie in the 2014 film The Face of an Angel. The star's acting career truly seemed to take off when she appeared as Margo in Paper Towns. Delevingne is also well-known for her character in Suicide Squad. Delevingne has even been known to appear in music videos for stars like Taylor Swift and Halsey. More recently, Delevingne has been getting attention for her role on the television series Carnival Row. The talented actor and model has a few projects lined up for the upcoming year, but, more often than not, it's not just Delevingne's professional life that the public is discussing.
A closer look into Cara Delevingne's personal life
Delevingne has always been very open and candid about her sexuality. As Pop Sugar broke it down, the star who identifies as pansexual has explained that "her love is person-specific." Delevingne's honesty and acceptance are an inspiration to so many, and, of course, keeps her fans and followers even more interested in the star's life. Throughout her time in the spotlight, Delevingne has had her fair share of romantic flames. 
In 2013 Delevingne had been dating Jake Bugg, a British musician, but, allegedly, the couple's busy schedule was the demise of their relationship. Though there were many rumors about Delevingne getting together with Harry Styles, there was never actually any confirmation surrounding the model's possible connection to the One Direction star.
Soon after, Michelle Rodriguez confirmed that she had gotten romantically involved with the popular model. Rodriguez, a well-known actor, has appeared in many films and on television series such as Lost. However, their relationship didn't last long and some speculated if the age difference between the two had anything to do with it. St. Vincent was Delevingne's next love conquest, and the two were together for well over a year before calling it quits. Of course, Delevingne's fans and followers probably remember her iconic love story with the popular actor Ashley Benson. Their fans were devastated to hear the couple broke up in April of 2020. 
Cara Delevingne's unforgettable airplane occurrence

Seventeen reported on a number of crazy celebrity sex stories, and Delevingne's was one of them. The talented model and actor was featured on the cover for an unusual occurrence that took place on an airplane. Delevingne revealed that she once had sex in an airplane seat, but that wasn't the strange part for the celebrity. The actor went on to explain that someone on the plane had been watching. Delevingne found the behavior to be extremely "perverted" and eventually complained to the stewardess.