Cara Delevingne Shares Why She Decided Not to Get Plastic Surgery
Hollywood is an image-obsessed industry, so many celebrities have gone under the knife to change their appearance. However, Cara Delevingne is one star who did not surgically altered herself. Delevingne recently revealed that she thought about getting plastic surgery, but she ultimately decided against it.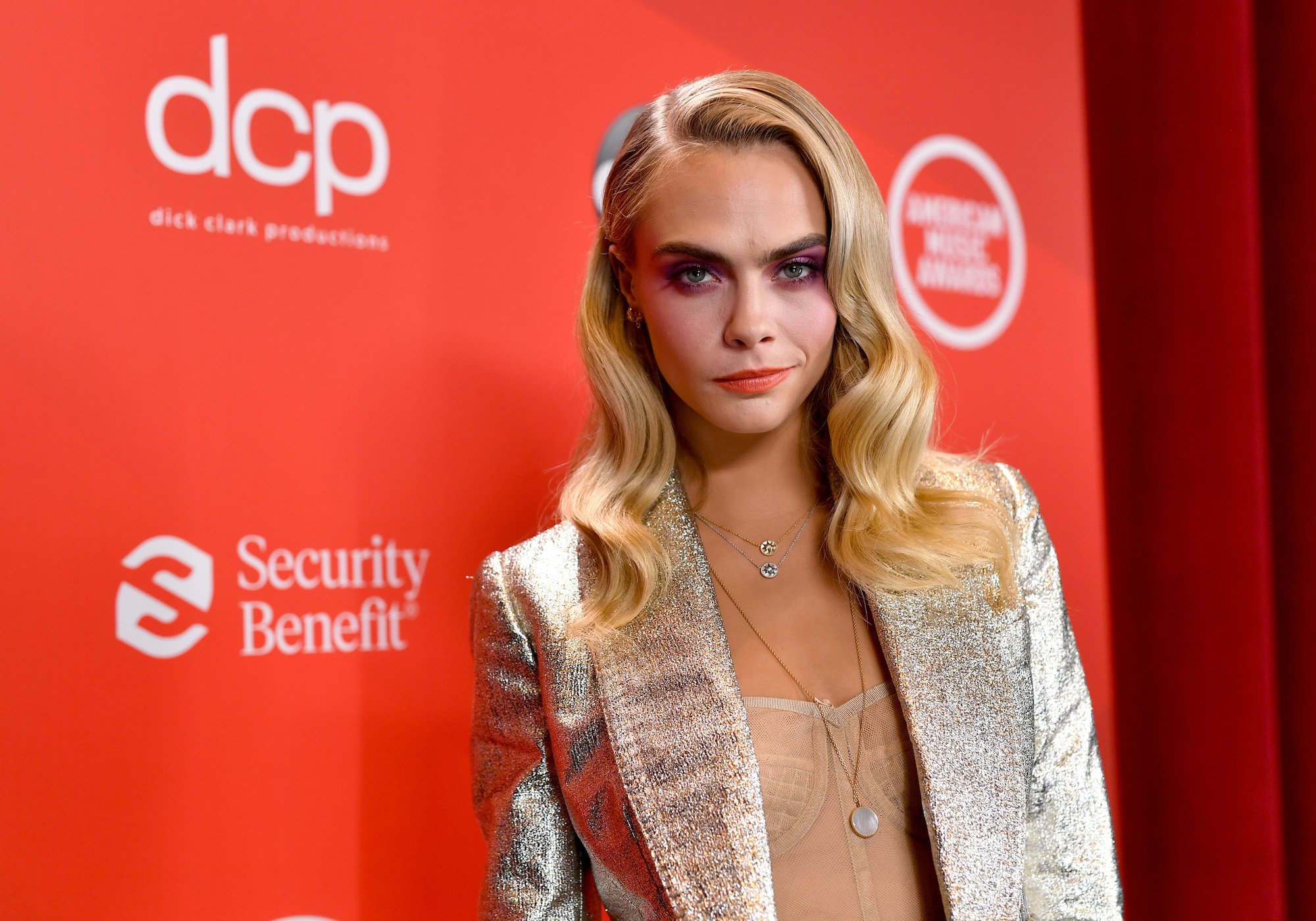 Cara Delevingne rose to fame as a model
Delevingne started working as a professional model in 2009 when she was 17 years old. That year, she signed with Storm Management, one of the biggest modeling agencies in the United Kingdom.
In 2012, Delevingne's popularity blew up around the world. She walked the runway for numerous designers, such as Chanel, Burberry, and Dolce & Gabbana. She also made her debut at the Victoria's Secret Fashion Show.
For the next few years, Delevingne would continue to work as an in-demand model in the industry.
However, in 2015, she became more selective in her model career. Delevingne also decided to focus on building her acting portfolio. She has since appeared in movies such as Paper Towns (2015), Pan (2015), Suicide Squad (2016), and Valerian and the City of a Thousand Planets (2017).
Cara Delevingne wanted to get plastic surgery but decided against it
RELATED: How Did Kaia Gerber and Cara Delevingne Become Friends? This Pop Star May Have Played a Role
Throughout her time in fashion and entertainment, Delevingne has considered going under the knife for cosmetic purposes. Nevertheless, she recently shared why she decided against it.
"I get it because it comes from a place of deep insecurity," she said on the Make It Reign podcast. "Like ever since I was a kid, I was like, 'I wanna have a boob job. My boobs are uneven… I don't like my nose.'"
She added, "I've gotten close to thinking about it and luckily at that moment go, 'Well, if I was to do it, then I don't think I could be honest about it. And then that would be a problem.' Because I just think that young girls—or young boys even—need to know that some things aren't naturally obtainable, which is fine."
Delevingne explained that, while cosmetic procedures are "okay" and "great," she feels it's still such a taboo subject.
"What makes it more sad is that people just can't really talk about it," she commented.
Others celebrities who have said no to plastic surgery
RELATED: Cara Delevingne Is Not a Fan of Justin Bieber
Delevingne is not the only celebrity who has said no to plastic surgery. For example, actor Julia Roberts has been open about her decision to not surgically alter her appearance.
Roberts told Elle in 2010, "It's unfortunate that we live in such a panicked, dysmorphic society where women don't even give themselves a chance to see what they'll look like as older persons… I want my kids to know when I'm pissed, when I'm happy, and when I'm confounded. Your face tells a story… and it shouldn't be a story about your drive to the doctor's office."
Meanwhile, Kate Winslet shared with The Telegraph in 2011 that plastic surgery "goes against my morals."
Other stars who have declined plastic surgery include Halle Berry, Julianne Moore, Salma Hayek, and Emma Thompson.