Cardi B Wants to Run for Office; 'I Deadass Have Sooo Much Ideas That Make Sense'
In an age of political unrest, singer and rapper, Cardi B wants to throw her hat into the ring. The 27-year-old has already created a name for herself in the music industry. She steadily began accruing fame back in 2015 when she was on the reality TV show, Love & Hip Hop: New York. But, …
In an age of political unrest, singer and rapper, Cardi B wants to throw her hat into the ring. The 27-year-old has already created a name for herself in the music industry. She steadily began accruing fame back in 2015 when she was on the reality TV show, Love & Hip Hop: New York. But, she surprised fans when she opted to leave the show in 2017 in favor of pursuing her rap career. What was seen as a silly move by many at the time is now viewed as one of the best decisions of her life.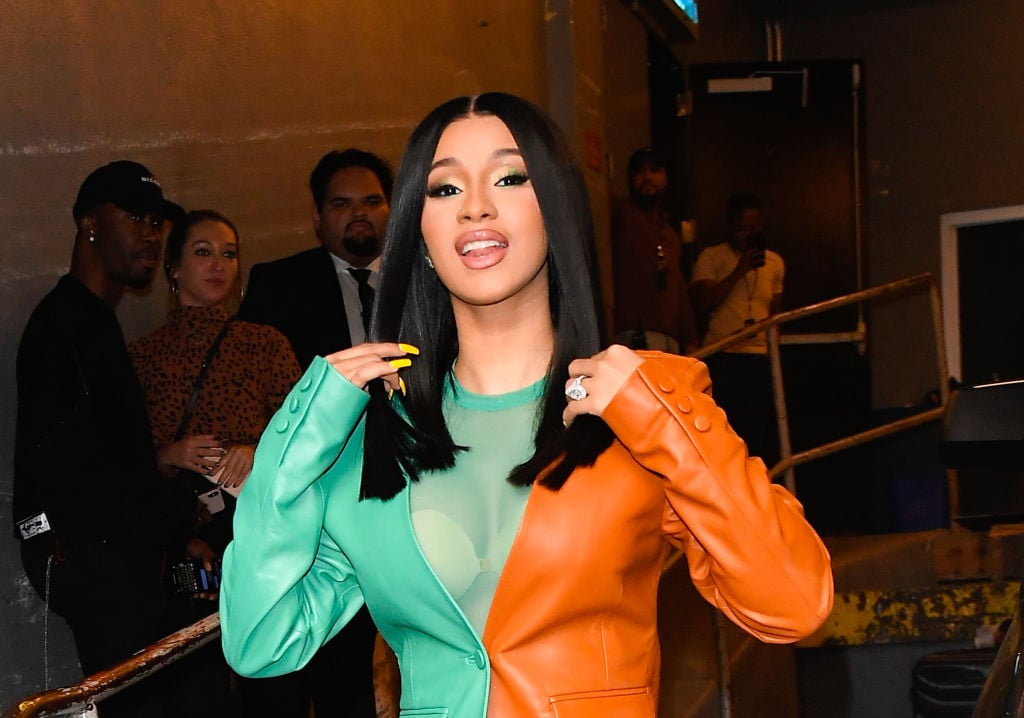 How the rapper achieved her incredible net worth
At only 27 years of age, Cardi B has achieved an enormous amount of success. Her first solo album, Invasion of Privacy debuted at number one atop the Billboard 200 and is also certified triple platinum. The album also won a Grammy Award for Best Rap Album. But, despite all the success and acclaim that the "Bodak Yellow" rapper has gained in the music industry, she is setting her sights on a completely different field these days. The singer recently opened up about her aspirations to potentially pursue a career in politics.
Cardi B wants to be a politician
On January 12, 2020, Cardi B took to her Twitter page to share her thoughts with her millions of fans. She admitted that she though she isn't super supportive of the current government, she has lots of love for the government in general. "I think I want to be a politician. I really love government even tho I don't agree with Goverment, [sic]" the "Press" rapper confessed. The young mom then shared that she enjoyed watching documentaries about the war and that she had made some eye-opening discoveries by watching them.
The Bodak Yellow rapper reveals new goals on Twitter
"Like I was watching War documentaries. No matter how many weapons a country have you need people! How are you trying to go against a country and possibly start a war when this country lacks patriotism? I barely see people claiming they LOVE being American," the rapper shared, speaking to some of the issues we are facing in our current political climate, including a possible war with Iran. Cardi B also tweeted that she had more thoughts on the matter, but felt that they would be best expressed through video rather than through tweets. "I will have to explain a lot so I will have to do a video or a live talking about it …So imma come back to my last two tweets another day. Imma talk about it another day," the Invasion of Privacy artist promised.
A new age for Cardi B?
Before she signed off, she revealed her course of action for accomplishing this goal. Cardi B shared that continuing her education would be the first step in achieving her new dream. "I do feel like if I go back to school and focus up I can be part of Congress. I deadass have sooo much [sic] ideas that make sense. I just need a couple of years of school and I can shake the table," the 27-year-old admitted. In an age of Kim Kardashian trying to become a lawyer and Donald Trump in the White House, we can't see why Cardi B wouldn't be able to accomplish her goal of becoming a member of Congress. Only time will tell how serious she is about making this goal a reality.