Cardi B Appeared on 1 Other Reality Show Before 'Love & Hip Hop'
Cardi B made a big dent in reality TV when she appeared on 'Love & Hip Hop,' but that wasn't her first TV spot.
Before gracing the covers of high fashion magazines and topping the charts with her music, Cardi B made a name for herself on social media.
That eventually led to a stint on VH1's Love & Hip Hop: New York reality show which exposed her to a larger audience. She's now one of the most recognizable rappers in the world. But a little known fact is that Cardi B popped up in a different reality series prior to landing on LHH.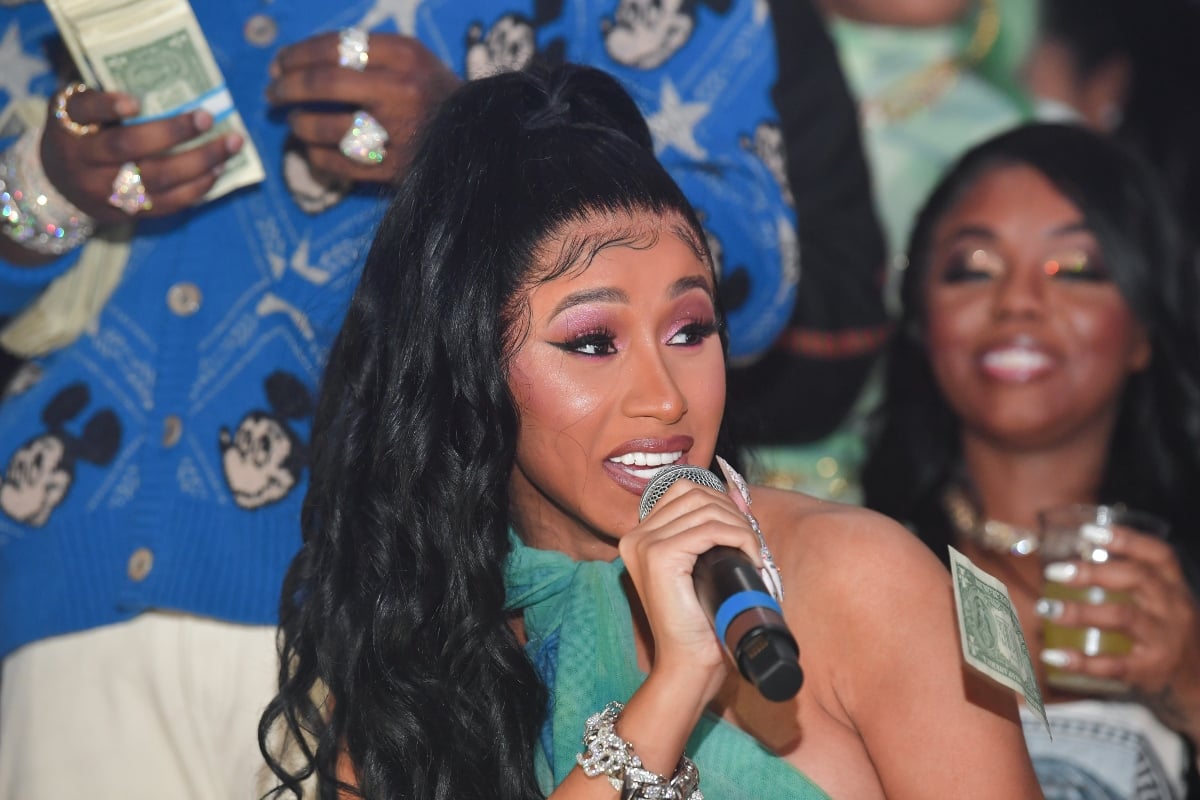 Cardi B made an unforgettable debut on 'Love & Hip Hop'
Most of Cardi B's day one fans remember her first appearance on Love & Hip Hop in season 6. An aspiring rapper with a background as a stripper, she made an impression with her feisty and witty personality.
Coming into the show, she already had a following from her videos on Vine and Instagram, and some of her fans were club clients.
LHH is where Cardi B. immortalized her line about a girl having beef with her "foreva," and it's also the place she took co-star Peter Gunz to task. She verbally squared up against him during one reunion event and called out his behavior toward his two exes.
While on the show, Cardi was also shown pursuing her music career with the help of producers like Swift. Occasionally, she got into some scraps.
Cardi B was on 'Black Ink Crew' too
Though her reality show days are behind her, some remember when Cardi B made a brief appearance on camera in an episode of Black Ink Crew: New York, another VH1 show. Cast members were recently reminiscing about its early seasons during a special edition of Black Ink Crew: Secrets Unlocked.
Host Eva Marcille said it was Cardi's first time being on TV, and Puma explained how she was a dancer during one of the strip club scenes.
"I did a photo shoot for a friend of mine's clothing brand. It was her and Alexis Skyy," he said. "Maybe a few weeks later, I did a scene for the show, and Cardi was in the strip club stripping. And she remembered me from the photo shoot, and this was before anybody knew who any of these people were…"
Cardi would go on to leave exotic dancing behind for club-hosting gigs, and eventually, Love & Hip Hop came calling.
Cardi B almost didn't go into music
Cardi B did two seasons of LHH and hedged her bets on music. After releasing mixtapes and her first single with Offset, "Lick," she looked ahead. But it almost did not happen.
Way back in 2017, she told Fader she didn't expect to get famous, let alone bring her musical dreams to life. "I was always scared to follow my dreams because if I follow my dreams and I fail, I can't dream about it anymore," she said. "It's easier to settle for less."
Four years later, she's breaking records and earning awards, and Cardi B has no plans to return to reality TV.