Cardi B and Surprise Guest 'Uncle Bernie' Talk Nails and Current Events During an Instagram Live
She's feeling the Bern from quarantine. Here's what you might've missed during Cardi B's Instagram Live with her special guest appearance.
This award-winning rapper may be stuck inside, but she's still feeling the Bern. When Cardi B held a live stream, she invited the Vermont Senator to discuss the coronavirus, Joe Biden, and even his nails. Here's what you might've missed during this pleasantly unexpected Instagram Live, featuring Bernie Sanders.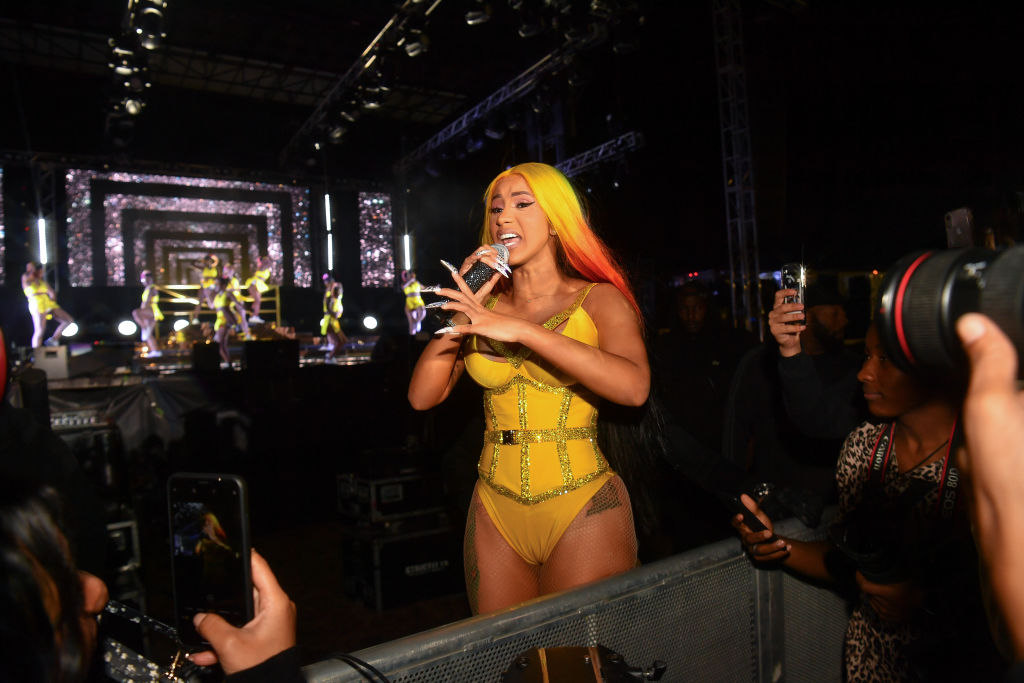 Cardi B had a surprise guest on her Instagram Live
Social distancing isn't so bad with Instagram Lives. A few celebrities hosted daily and weekly live streams for their viewers since the start of the coronavirus (COVID-19) quarantine. Most recently, Cardi B took to her platform, sharing the stream with a special guest.
After fumbling with the Instagram Live for a while, Cardi B added "Uncle Bernie," also known as the Vermont Senator and former presidential candidate Bernie Sanders. As soon as he jumped onto the live stream, he asked Cardi B how his nails looked.
"They're looking very quarantine. I can tell you've been in quarantine quite a while now by your nails, but you know what, it's OK," Cardi B responded, waving around her freshly done sky blue nails.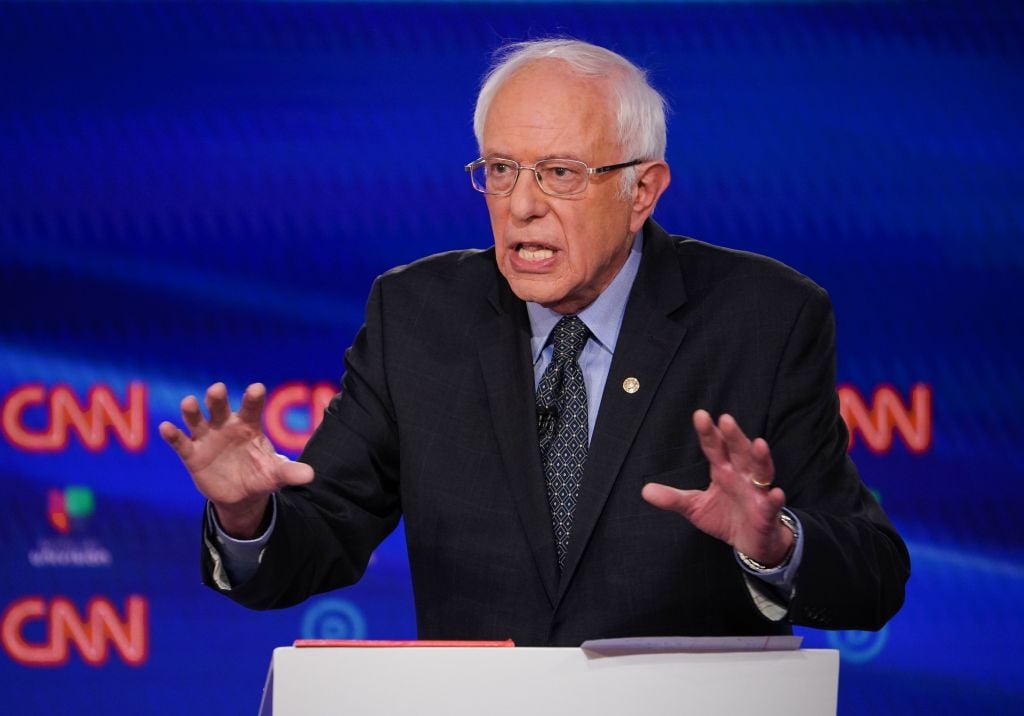 Bernie Sanders and Cardi B discussed current events, and even mentioned Cardi B's mother
After his introduction and a discussion about quarantine and the coronavirus pandemic, Cardi B mentioned her support of the former presidential candidate and her reaction to him ending his campaign.
"I had a fit because I was so hurt and upset that you dropped out of the race and everything," Cardi said "I keep telling my people and my supporters that you guys really need to go and vote. Now we're between 45 [President Trump], we ain't going to name him over here, and Joe Biden."
Bernie Sanders explained why he endorsed Joe Biden. He even paused to say hi to Cardi B's mother, who called her in the middle of the Instagram Live.
"I would go further in all of these areas than he goes, but he is moving in the right direction," Sanders said. "He's moving the right direction on immigration reform, and I think you'll be pleased with what he has to stay. I think you'll be hearing him make some pretty strong statements on criminal justice reform."
Cardi B is a longtime supporter of Bernie Sanders
It's no surprise to fans that Cardi B is a huge fan of Bernie Sanders. She joins the list of public figures including Ariana Grande and Rev. Jesse Jackson who initially endorsed him for president. Now, with this live stream, she shared she has a better understanding of Sanders' Joe Biden endorsement.
Additionally, Cardi B is not afraid to be outspoken regarding what she believes is wrong. Recently, that includes calling out other celebrities who tested for coronavirus (COVID-19) even though they were asymptomatic. She explained that's confusing to viewers because not everyone who needs a test can get one.
Music by Cardi B, including her album Invasion of Privacy, is available on Spotify, Apple Music, and most major streaming platforms.