Cardi B Calls Out Texas Abortion Ban on Twitter
Texas has implemented a wildly restrictive law that ends almost all abortions in the state. It's a move that has everyone talking, including celebrities. Cardi B was among those who weighed in on Texas' abortion law, taking to her Twitter with a message that aligns with many other viewpoints.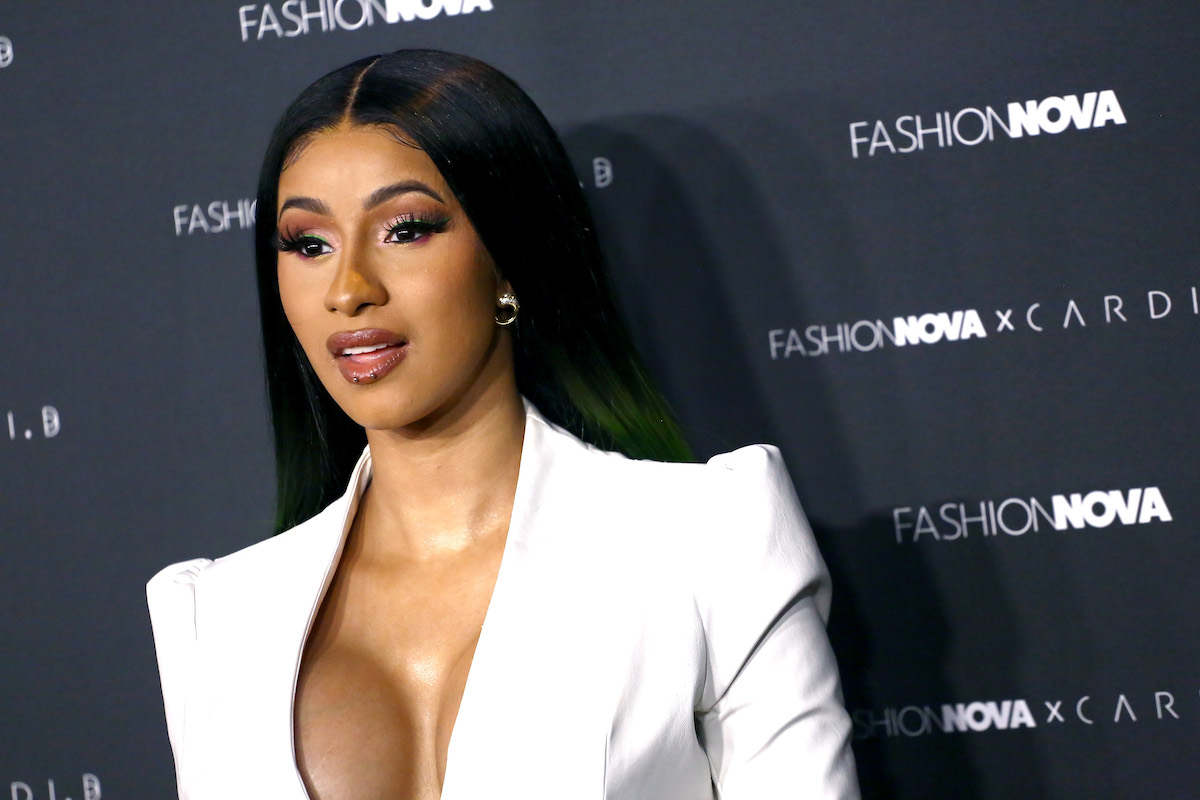 What is Texas' new abortion law exactly?
Getting an abortion will be a lot more difficult under the new ban. As The Hill notes, the law forbids abortions after six weeks of pregnancy — before most women even know they're expecting — with no exemptions in cases of incest or rape. It also lets ordinary people sue "anyone who provides or aids and abets in an abortion." It went into law on Wednesday, Sept. 1, and is expected to cause other states to pursue similar measures.
Pro-choice advocates were hoping the Supreme Court would intervene and block the law, but the court's conservative majority decided against it. With that, the law stands.
Cardi B's reaction to the Texas abortion ban went viral
After the news, Cardi B went on Twitter to share her thoughts on the situation. "It's crazy how they only giving women 6 weeks. I didn't even know I was pregnant till around 11," she wrote, referring to her pregnancy with daughter Kulture, who was born in July 2018. "This country is soo damn backwards."
The tweet was accompanied by a meme pointing out the hypocrisy of certain Republicans using the abortion rights slogan "my body, my choice" over mask mandates but not over the procedure. The message received well over 100,000 likes and hundreds of comments from other social media users. Of course, there was some backlash in the comment section, but Cardi B's fan base also showed a lot of support for her message.
It's not the first time she's addressed the topic
Cardi B has always been outspoken about things that are dear to her, including her belief that women should be allowed to do whatever they want with their bodies. When it comes to abortion specifically, she admitted in 2018 that she'd even considered it when pregnant with Kulture, whom she shares with rapper Offset.
Cardi B was still early into her music career at the time and hadn't been planning on having a kid. But in the end, she decided not to go through with it.
"I just didn't want to deal with the whole abortion thing," she told The Breakfast Club. "I just didn't want to. You know what? I'm a grown woman. I'm 25 years old. I'm gonna say this in the most humblest way — I'm a schmillionaire. And I'm prepared for this."
Fast forward to now, Cardi B is expecting her second child. She revealed her pregnancy at the BET Awards in June, popping out to perform with Migos in an outfit that highlighted her swollen belly.