Cardi B Clapped Back at Candace Owens on Twitter After Being Called an 'Illiterate Rapper'
On Sept. 6, Cardi B and Candace Owens traded bashing remarks on Twitter after Owens called Cardi B an 'illiterate rapper.'
Cardi B is standing up for herself. During an interview with Ben Shapiro, conservative commentator Candace Owens criticized Cardi B's interview with Joe Biden, calling Cardi B an "illiterate rapper." After the interview was posted online, Cardi B and Owens traded bashing remarks on Twitter.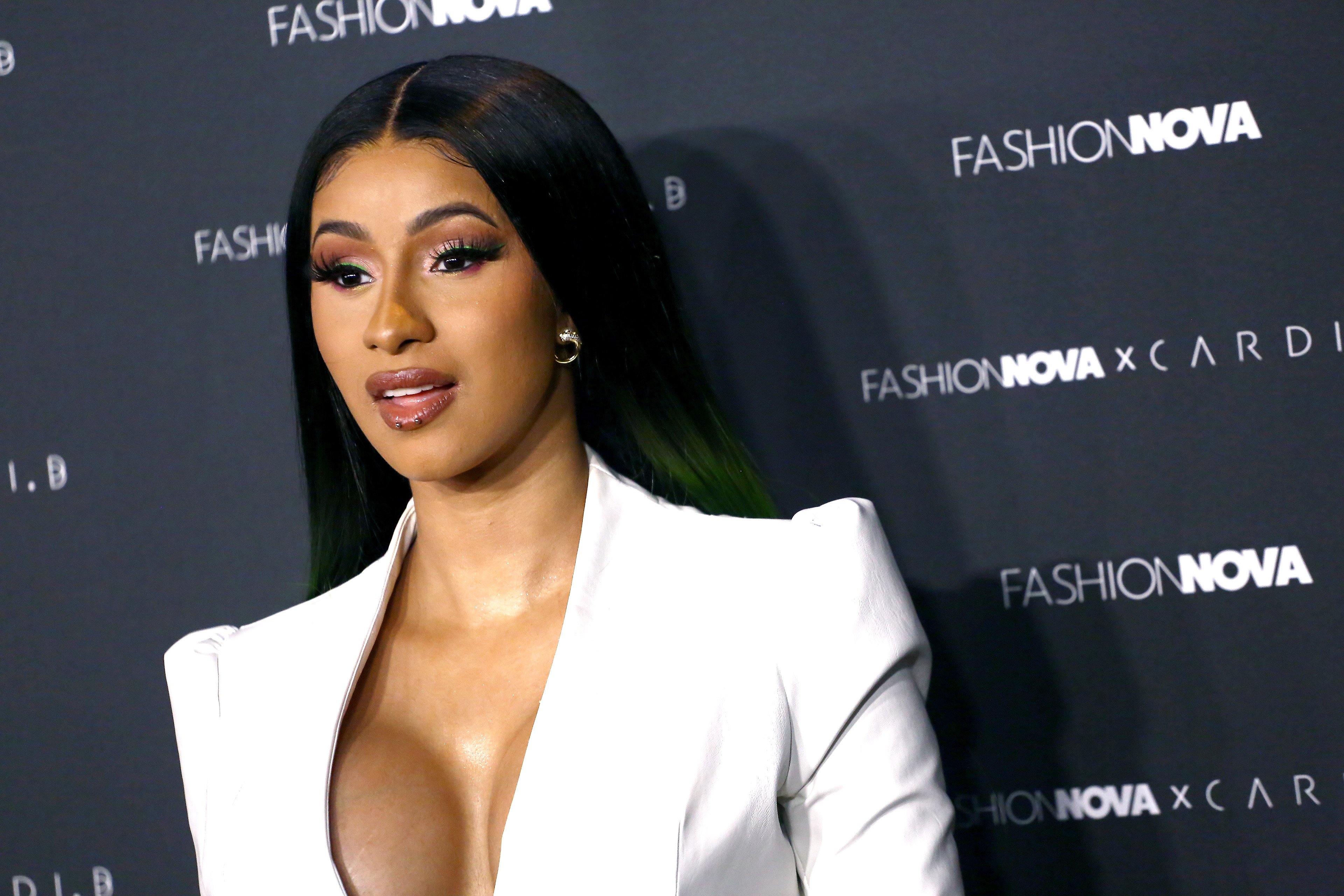 The rapper interviewed Joe Biden
For ELLE, Cardi B sat down virtually with Biden to discuss police brutality, the coronavirus (COVID-19), and other issues that are topics in the 2020 election.
"I have a whole list of things that I want our next president to do for us… I don't want to be lied to — we're dealing with a pandemic right now, and I just want answers… And also what I want is free Medicare. It's important to have free [healthcare] because look what is happening right now. Of course, I think we need free college. And I want Black people to stop getting killed and no justice for it. I'm tired of it. I'm sick of it," Cardi B told Biden.
Biden responded, "There's no reason why we can't have all of that. Presidents have to take responsibility. I understand one of your favorite presidents is Franklin Roosevelt. Roosevelt said the American people can take anything if you tell them the truth. Sometimes the truth is hard. But right now, we're in a position where we have an opportunity to make so much progress. The American public has had the blinders taken off."
RELATED: Cardi B Says She Wanted This Pop Star To Appear in 'WAP' Music Video; 'I Had a Whole Vision'
Candace Owens disapproved of the interview
While appearing on The Ben Shapiro Show, Owens accused Biden of pandering for taking an interview with Cardi B.
"It is demeaning. It is pandering. It is ridiculous," Owens said. "She had no idea what she was doing, yet both Bernie Sanders and Joe Biden made the time to speak with her because they believe Black people are stupid… There are way more intellectual Black Democrats you could've sat down with, yet you chose an illiterate rapper because that's what she is — she's illiterate."
On Twitter, Cardi B responded, "You wanna know why joe gotta talk to me Candice cause I have the #1 song & yet my sister can't go to the beach in the Hampton's wit out trump supporters harassing cause they were by themselves & Santa Claus was harassing my sis GF all because they are a Afro/Hispanic gay couple."
RELATED: Megan Thee Stallion and Cardi B Give Fans Ultimate 'WAP' Gift on Twitter
Cardi B and Candace Owens continued their feud on Twitter
After Cardi B responded to Owens on Twitter, the two continued to tweet at the other, and Cardi B also held an Instagram Live to clap back at Owens.
"It's not a secret I use my platform to encourage people to vote," she said during the Instagram Live. "I have millions of followers. I pay millions in taxes. I have the No. 1 song in this country, I have the No. 1 song in the United Kingdom, I have the No. 1 song in Australia, I have the No. 1 song in New Zealand… Just like I can make millions of people pop their p*ssy, I can make millions of people go vote."
Both of them walked away from the Twitter feud thinking they had won the argument.
"She is still tweeting about me. I broke @iamcardib," Owens tweeted with a photoshopped image of her dunking over the rapper.
"Since I'm trending stream WAP," Cardi B joked.