Cardi B Described Her Marriage To Offset as 'Us Against the World' Before She Filed for Divorce
Cardi B filed for divorce from Offset in September 2020.
Cardi B said she and Offset faced multiple barriers in their marriage that caused them to form a special bond. 
The "WAP" rapper graced the cover of Elle magazine for its September 2020 issue. The cover story discussed Cardi's passion for politics, her anticipated second album, and her family life. She talked about being a mother to her 2-year-old daughter, Kulture Kiari Cephus, as well as being a wife to Offset.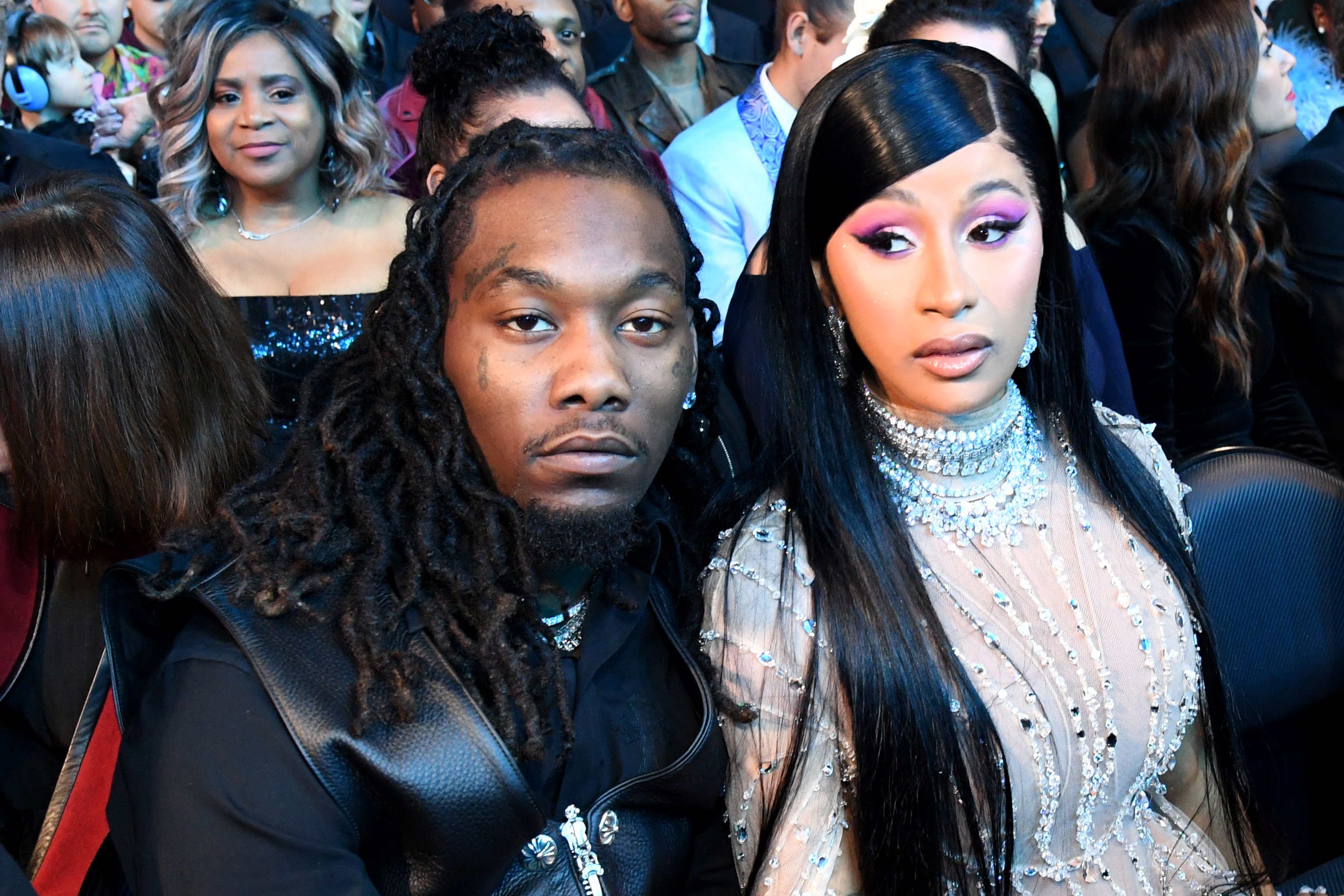 Before she filed for divorce from Offset, Cardi said she was determined for her marriage to work. She wanted her family to remain whole and considered Offset to be her best friend. 
Cardi B Described Her Marriage To Offset as 'Us Against the World'
When Cardi and Offset confirmed they were married in 2017, the couple almost immediately faced harsh comments from multiple critics. Offset, who had three children from previous relationships, faced issues with the mother of his children, namely his ex Shya L'amour. There were also several rumors that Offset was being unfaithful to Cardi during their marriage, which reportedly caused their separation in December 2018.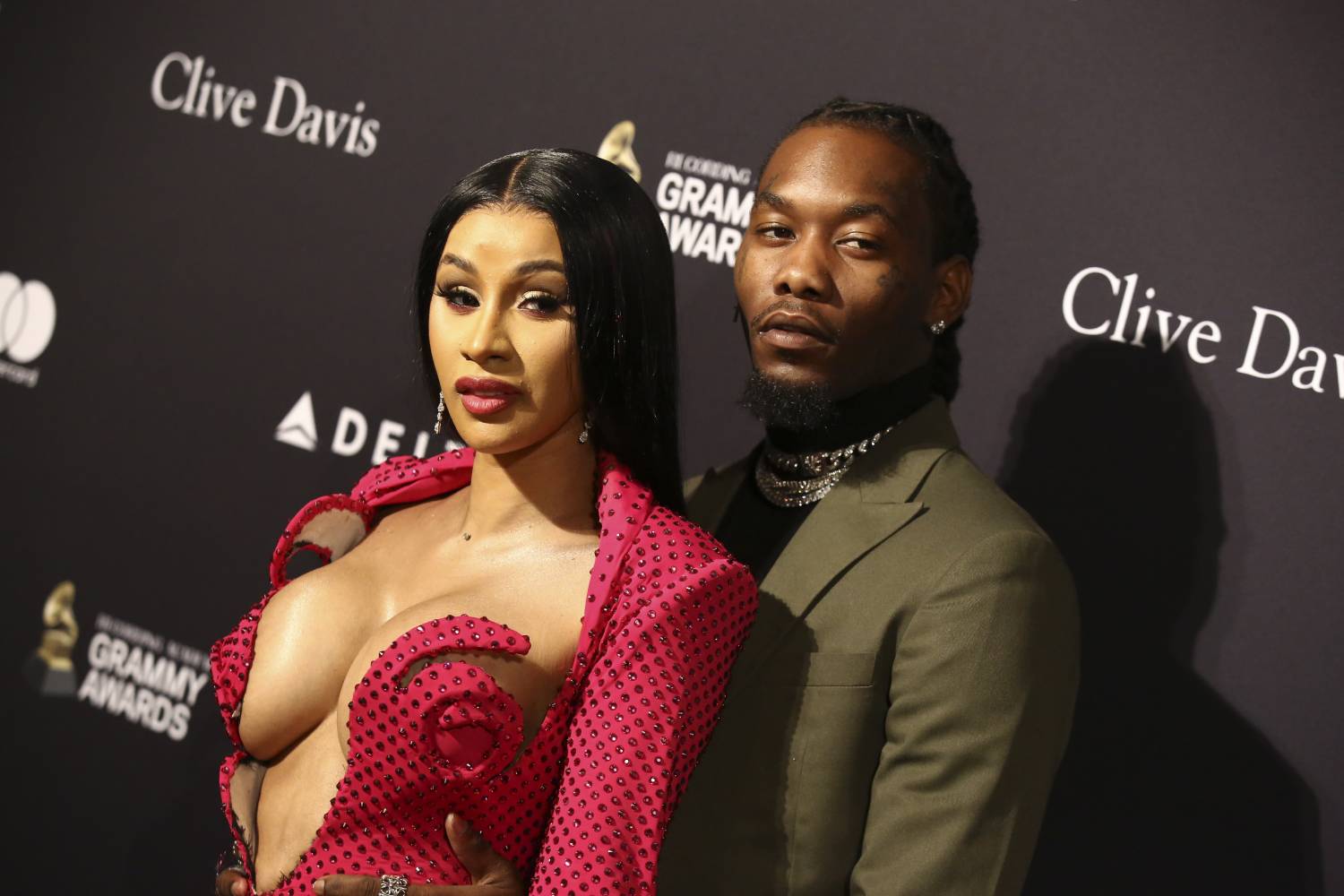 Once Cardi decided to take Offset back, she said she felt she frequently had to defend her husband and their marriage. She said she faced a backlash from her fans at first and felt she only had Offset to lean on. She also shared that she wanted some elements of her marriage to be represented in her next album. 
"I do know that my relationship has a lot of drama and everything. But there's a lot of love there's a lot of passion, there's a lot of trust, there's a big friendship. It's always us against the world," Cardi said. "If you all are so curious to know about my relationship and blah, blah, blah, I'm going to put it in the fuckin' music, and you can buy it, too," she says. "I'm not going to give it to you all for free."
Why Cardi B and Offset got married in private
Cardi and Offset began dating in 2017 after they met at an industry event. The couple went public with their relationship in August 2017, and Cardi expressed she was ready to marry the Migos rapper. In October 2017, Offset proved he was ready to walk down the aisle by proposing to Cardi on stage during Powerhouse in Philadelphia. 
Although the public proposal confirmed the couple was serious about each other, Cardi shocked her fans in June 2018. She confessed that she and Offset were actually already married at the time the public proposal took place. Cardi later shared on Twitter that she wanted to keep the special moment between herself and Offset for as long as she could, per Billboard.
"There are so many moments that I share with the world and then there are moments that I want to keep for myself," Cardi said. "Getting married was one of those moments! Our relationship was so new, breaking up and making up and we had a lot of growing up to do but we was so in love we didn't want to lose each other."
Cardi B and Offset might be getting back together
In September 2020, Cardi shared with her fans that she decided to divorce Offset before things started to get worse between the couple. She said she didn't want to repeat any issues the couple had in the past and decided to leave before he became unfaithful again. 
While Cardi said she was at peace with her decision, Offset has been trying to win his wife back recently. For Cardi's 28th birthday, Offset gifted her with a 330,000 black Rolls Royce Cullinan SUV with a camel-colored interior. He also attended Cardi's lavish birthday bash, which also included Megan Thee Stallion, Queen Naija, and Teyana Taylor. 
Cardi and Offset shared a kiss at her party and danced together throughout the night. She has also said she doesn't plan on dating anyone new now that she's single.