Cardi B Feels Like There Is A Constant Target On Her — And She's Not Wrong
Learn more about why Cardi B feels she's being targeted by haters.
Cardi B is a controversial and outspoken rapper for many reasons, most recently her political opinions and affiliations. Since her career gained popularity in 2015, the rapper has come under fire for her supposed slip-ups in her language about race, trans rights, and other ways of thinking that turned controversial.
Every time, she explained herself, talked about growing from her experience, and rejected the "cancel culture" that became attached to her name. She has worked hard to build a new name for herself with her music and by using her social platforms to connect to her fans.
Cardi B is unapologetic about her background but that hasn't stopped bullies from coming at her every chance they get. 
The past Cardi B has tried to leave behind
From 2015 to 2016, Cardi B was on "Love and Hip Hop New York," on VH1 and she expressed some seriously troubling ways of thinking. One that stuck with her was calling Black women "roaches." Later on, in 2018, there were transphobic memes posted to her official Facebook account.
Soon after that, she was subpoenaed to court for her alleged part in a strip club brawl. There's also footage that she allegedly drugged and robbed men when she was a stripper many years ago before she was famous.
Still, more recently, an Instagram account surfaced that appeared to be Cardi B talking trash about her colleagues and other celebrities. Every rumor brings more hate to her doorstep and spurs another cancel campaign aimed to tank her entire career. 
Answering the rumors and indiscretions 
"Love and Hip Hop New York" was a long time ago and Cardi B isn't sorry about who she used to be. She had an answer for every rumor as it came up and her answers are reasonable.
In the case of the "roaches" comment or the issue of how describing her daughter's eyes with a racial slur, she expressed that she didn't know she was using a racial slur. Where she came from, the terms she used weren't derogatory toward race, according to her.
The transphobic memes were posted by a staff member, not Cardi B herself, and the Instagram account wasn't her either. After being bullied, again and again, no matter the comment, she has recently created an OnlyFans account that she will use to address questions and topics posed by fans, as well as share pieces of her personal life. 
Cardi B, the accessible woman of the people
Fans of all kinds that stick up for Cardi B agree that her faults only make her more accessible. The daring things she says are often relatable and fans shout that to the world amidst all the negative comments and bullying. She and Megan Thee Stallion released a sex-positive track that had fans and haters alike up in arms.
On the fan side, an important conversation was sparked about feminine sexuality and the state of female rap. Stallion has had her own issues for her sex-positive lyrics and pointed out that her male counterparts never did. Together with Cardi B, she's moved that conversation farther along. 
The political side of Cardi B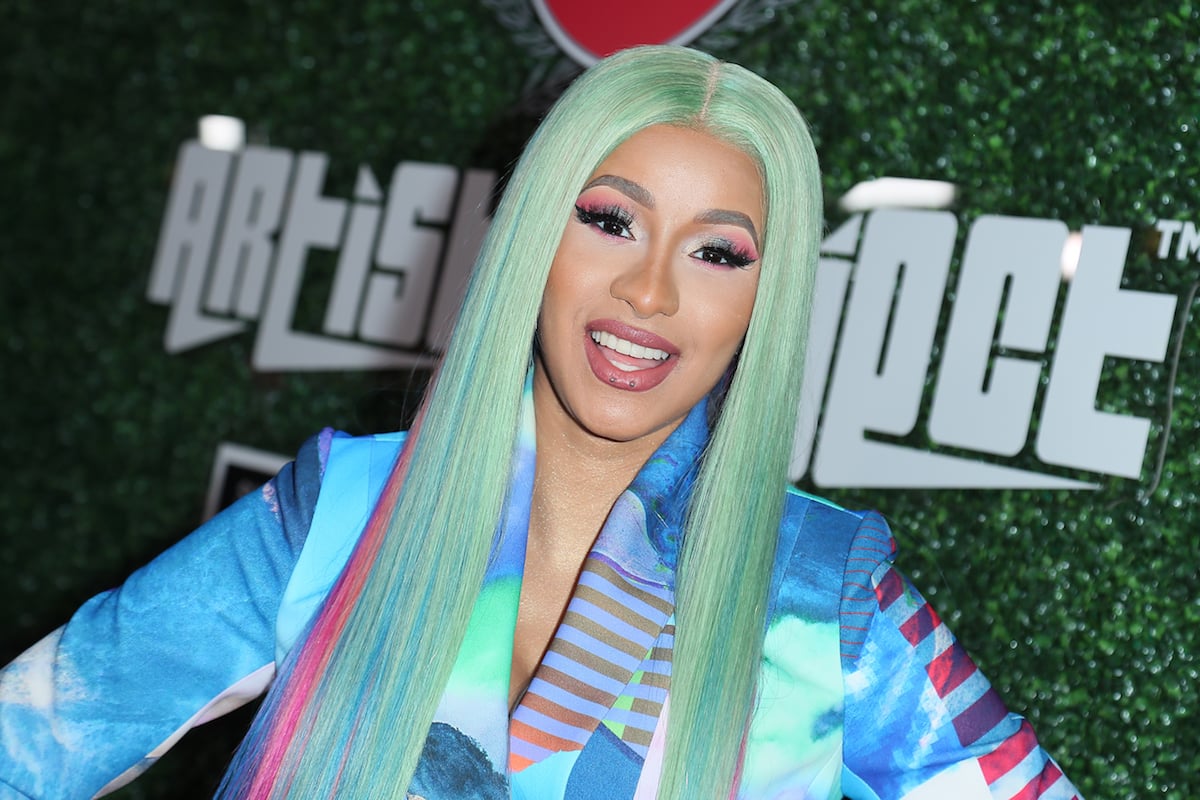 Like many celebrities, Cardi B has spoken out about Donald Trump's presidency, her liberal views, and her support of Joe Biden. Practically every post sparks another "cancel campaign" with bullies and opposition posting comment after comment so fast that no one could ever keep up.
Recently, Cardi B had a video conversation with Joe Biden and talked about all the views she posts about regularly. The conversation, recently quoted about in "Elle," gave Cardi B a stable platform to talk things in a way she never had before, without the opposition immediately clapping back.
"It's like I have a target on my back, but it's not because of my music. Because I haven't done music for eight months, and people still try to attack me," Cardi B told Elle. "I feel like people are attacking me because they want me to feel the pressure of bullying, and they want me to give up, and they want me to say, 'Oh, I quit music' or 'I'll delete my Instagram, delete my Twitter,' and I'm not willing to do that. No one will ever have that much power [over] me."
She also talked about her newest tracks and how she wouldn't release a new album until it was completely safe to tour with it. The interview proved that, above all, Cardi B is more than just a rapper, more than a mother and a woman all rolled into one. She's a force of nature, and she isn't going anywhere.