Cardi B Gets Real About Feminism and Why Stripping Saved Her
Why Cardi B is unashamed of her stripping past and her thoughts on feminism.
Cardi B has had a good run this year. She collaborated with Bruno Mars again, was a judge on Netflix's Rhythm + Flow, and had a stint in one of 2019's hottest movies: Hustlers. Performing and motherhood have kept her busy, and her popularity around the world continues to grow. One of the reasons that people love Cardi B is because of her personality. She's never been shy about speaking her mind or sharing her opinions, and even if everyone doesn't listen to her music, she's found ways to warm folks up to her.
Cardi B's latest interview with Vogue touches on her past, her future, and how her experiences continue to shape how she copes with fame, handles her business, and moves as an everyday woman. Part of her story includes her time working as a stripper and she's thankful for it.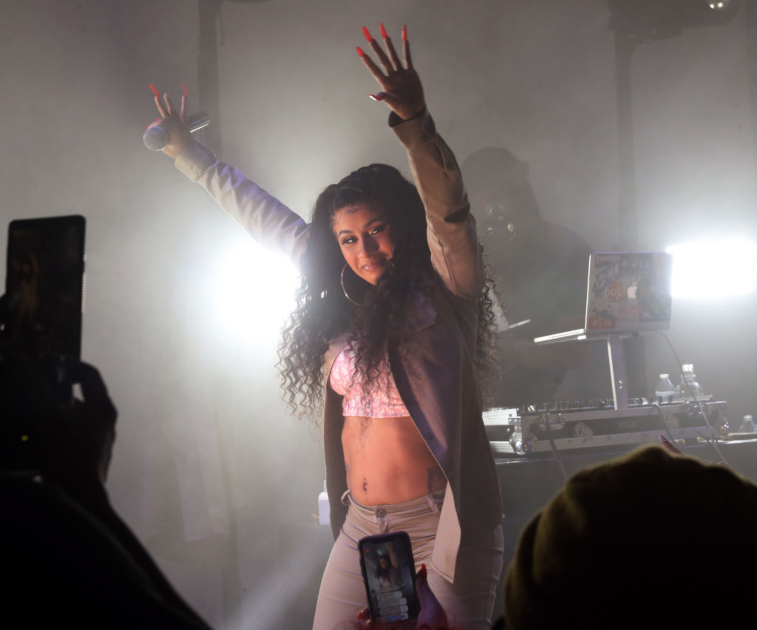 Cardi B gets candid about working in strip clubs
Many fans were first introduced to Cardi B when she was a cast member on Love & Hip Hop: New York. But before that, she'd already made a name for herself social media by posting videos on her unique nail sets, funny life advice, entertaining rants about haters, and of course stripper tales. She's strived to stay as authentic as she can possibly be, and that includes sharing her struggles to be find stability. Stripping changed all that.
Cardi B explained to Vogue how the profession saved her after she dropped out of college, lost her job, and moved in with a boyfriend because her parents kicked her out:
"At that time I just felt like my world was coming to an end. I was that teenager who was like, I don't need nobody. But my boyfriend kept cheating on me. He and I used to get into arguments, hitting each other a lot. Girls like to say, 'I will beat a n***** ass.' I used to have that mentality. I used to hit my first boyfriend, until he started hitting me back and it just got out of control. But I started stripping, and I made enough money to move out."
She also shared the same sentiment during an interview with Howard Stern where she shared at first she felt ashamed about the job, but the money saved her from a bad living situation.
How stripping helped inform Cardi B's views on feminism
Something else Cardi learned from working as a stripper is how empowering it can be for a woman to do what she has to do to be independent. To her, feminism means equality, but it also means not shutting anyone out based on their background or status in life:
"Women always want to talk about feminism and supporting everybody except if it doesn't fit your category of what to support. Certain women that claim they are feminists only think that a certain type of woman should represent that. Like oh, you have to have a college degree, and you have to fucking be, practically, like, a senator or Mother Teresa or a Christian holy woman. No, you do not. Feminism means being equal to a man. And I am."
On the work front, Cardi B shared good news for fans
It's been more than a year since the release of Invasion of Privacy, and fans have been waiting on a new project to drop for some time. Well, Cardi B has been busy in the studio working on her second album, but she is feeling the pressure after the success of the first one.
"I wonder if people are gonna relate to the new things, to the new life, to the new shit that I gotta talk about now. Music is changing. I feel like people just wanna hear twerk-twerk music, but it's like, is that just a phase? I probably need a sexy song. I need a lot of turn-up songs. I need a slow song, a personal song. And those are harder for me—I always need help when it comes to talking about my feelings. It's hard for me to be soft, period. So it's a lot of thoughts, a lot of pressure."
The next album is due to arrive in early 2020, and she promises she's going to follow what she wants to do musically.