Cardi B Has Offset 'Stressed' After Filing for Divorce
Offset seemingly hasn't come to grips with Cardi B's decision to file for divorce. The "WAP" hitmaker filed to split from Offset in mid-September after three years of marriage and a total of nearly four years together. Now, her "Clout" collaborator has opened up about their separation, admitting in a comment on social media that he is "stressed" by the breakup.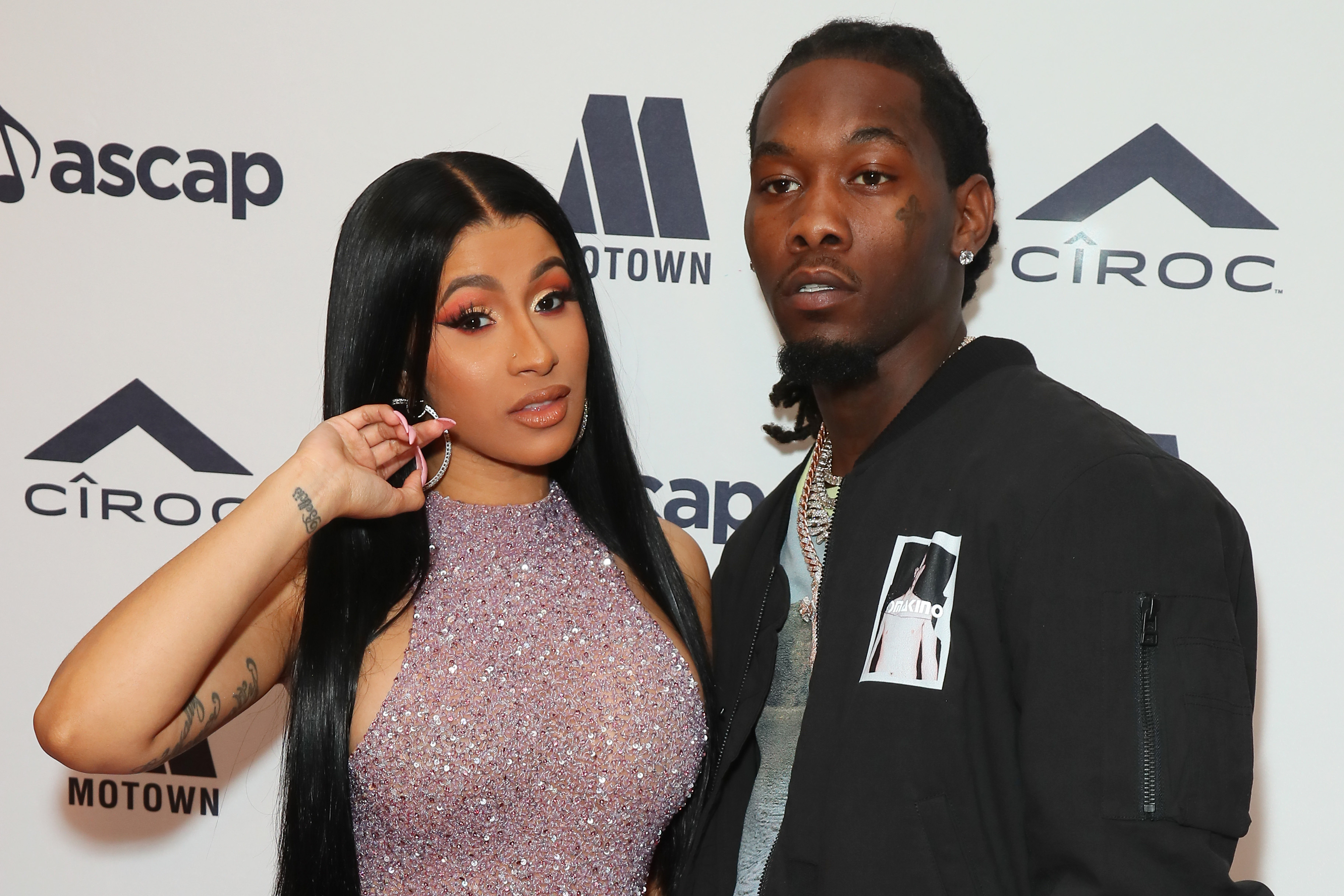 Cardi B filed for divorce from Offset, citing irreconcilable differences
News broke on Sept. 15 that Cardi B had filed divorce papers in Fulton County in Atlanta, where she and Offset shared a $5 million home with their daughter, Kulture Kiari Cephus, who was born in July 2018.
Initially, there were rumors that Offset had been cheating and had possibly impregnated another woman. However, Cardi B refuted that on social media. While she acknowledged that he had been unfaithful in the past, she said that was not a factor in her decision to file for divorce.
"The reason for my divorce is not because of none of that sh*t that ever happened before. It's not because of cheating," she said in an Instagram Live in September (via Pop Culture). "I'm seeing people be like, 'Oh, he has a baby on the way.' That's a whole fuc*ing complete lie. That's the second time people are trying to pin babies over here. No, that's bullsh*t."
"Nothing crazy out of this world happened, sometimes people really do grow apart," she continued. "I been with this man for four years. I have a kid with this man, I have a household with this man… sometimes you're just tired of the arguments and the build up. You get tired sometimes, and before something happens, you leave."
Offset publicly reacted to Cardi B's decision to file for divorce
At first, Offset took a stoic approach to her decision to file for divorce. He shared an Instagram post on Sept. 16 showing him dressed up along with a caption that implied he was truly unbothered. But his latest post has us thinking he was hurting more than he let on.
Recently, he posted an Instagram video in which he asked fans to choose his next hair color. The entertainment blog The Shade Room reposted the video on its Instagram account, attracting more comments from fans. When one person mentioned that he looked "stressed," Offset replied saying: "I am. I miss MRS. WAP….call her for me but private."
There's no word on if Cardi B ever caught his message, but fans in the comment section were quick to let him know their thoughts. "She left for a reason. And I love that for her 👏," one person wrote, while someone else said, "They always ready to act right when we tf over it."
Cardi B has not said whether she sees a path to reconciliation. However, she has been celebrating her new status as a single woman.
During the week of Oct. 4, she shared a Halloween-themed post on Instagram along with the caption, "Single,bad and rich.I do the controlling." The photo has amassed over seven million likes, with many social media users gushing over her look.