Cardi B Hits Back at Internet Troll Who Criticized Daughter Kulture's Looks
Cardi B may let a lot of things people say about her online slide, but when a negative comment pops up about her daughter, the rapper is quick to fire back.
Cardi B may let a lot of things people say about her online slide, but when a negative comment pops up about her daughter, the rapper is quick to fire back.
In a since-deleted tweet, the Grammy winner put an internet troll on blast after they made a disheartening comment about her 1-year-old, Kulture Kiari Cephus.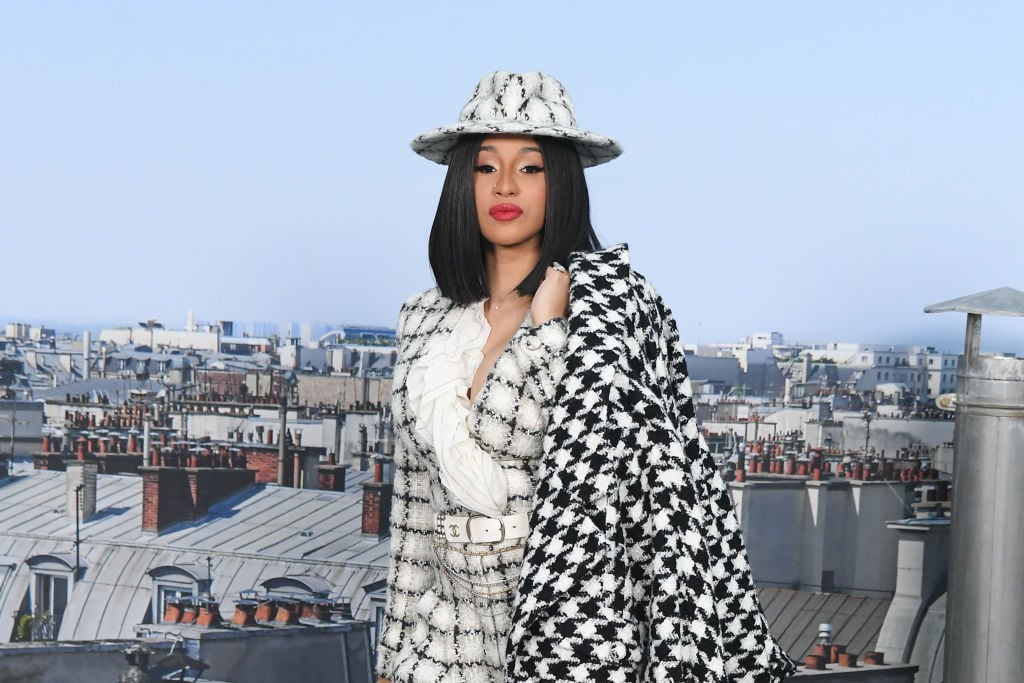 Though she isn't afraid to fire back at trolls, Cardi B. let this critic have it on social media, all while proving that she will come after anyone who criticizes her little girl.
Cardi will always fight off those who criticize her daughter
It may have been a while since we've seen Cardi B. publically slam internet trolls, but just by a recent interaction on Twitter, it's clear that she hasn't lost her touch.
In a now-deleted back and forth Twitter thread, which was captured by Hollywood Unlocked, the "Money" rapper epically slammed an online critic who said her daughter Kulture — who she welcomed with Offset in July 2018 — is "not the cutest."
After seeing this tweet, Cardi quickly fired back with a response that instantly put the critic right in their place.
"My daughter is very much the cutest b*tch so sit down with your overgrown gums," she wrote. "Thats a fake tweet. Dumb b*tch play with your mother or in traffic don't play with mines."
When the Twitter user replied with "It's called an opinion," Cardi continued sharing hers, proving that she doesn't take lightly to those who criticize her baby girl.
"Ok and this a fact b*tch YOU IS TRASH ..You lucky I am a change woman I woulda violated your kids so bad you would hate your baby father for makin them. Don't try my kid," she tweeted before deleting. 
After calling out the troll for their negative comment, Cardi tweeted out a selfie of herself and her daughter with the caption, "B*tch who ain't cute ?"
Online trolls were the reason Cardi initially kept Kulture off of social media
Seeing as though Cardi B. has dealt with internet trolls throughout her career, she initially made an effort to protect her daughter from the negativity.
For months after Kulture was born, Cardi and Offset didn't put pictures of her up on social media and definitely weren't interested in selling any to the tabloids.
As they continued to keep their little girl out of the spotlight, the couple started to come across trolls who were convinced they weren't sharing photos of their daughter because she was "ugly."
While the Migos rapper considered introducing Kulture to the world a month after she was born, Cardi wasn't too sure about it. 
"As soon as she was born, one month in he was like, 'She's so beautiful. Watch how people gonna go crazy,'" Cardi told Harper's Bazaar in 2019. "'Cause a lot of people were saying mean stuff, like that we don't post her because she's ugly. He was like, 'I'm about to post my baby right now.' But then we were very concerned because we were getting a lot of threats, so he said, 'The world don't even deserve to see her."
The couple eventually started sharing photos of their daughter on social media because it started to become more of a hassle to hide her from the world.
Now that everyone knows what Kulture looks like, many can't get enough of the adorable photos and videos of her on Cardi's feed.
While there are still individuals who have negative things to say about the little girl's appearance, Cardi continues to find herself in Mama bear mode and will lash out at anyone who tries to criticize her baby girl.