Cardi B Is Obsessed With This Viral 'RHONJ' Moment She Keeps Sharing on Twitter
Cardi B is a hitmaker but she is currently obsessed with a song from 2011 that has resurfaced recently from a 'RHONJ' moment.
Cardi B is one of the most successful rappers in the music business right now. The Bronx-raised star is an icon and knows how to recognize other icons in music. Lately, Cardi B has been sharing a viral moment from The Real Housewives of New Jersey from 2011. The "Up" hitmaker is obsessed with the moment as many fans of the Bravo reality series.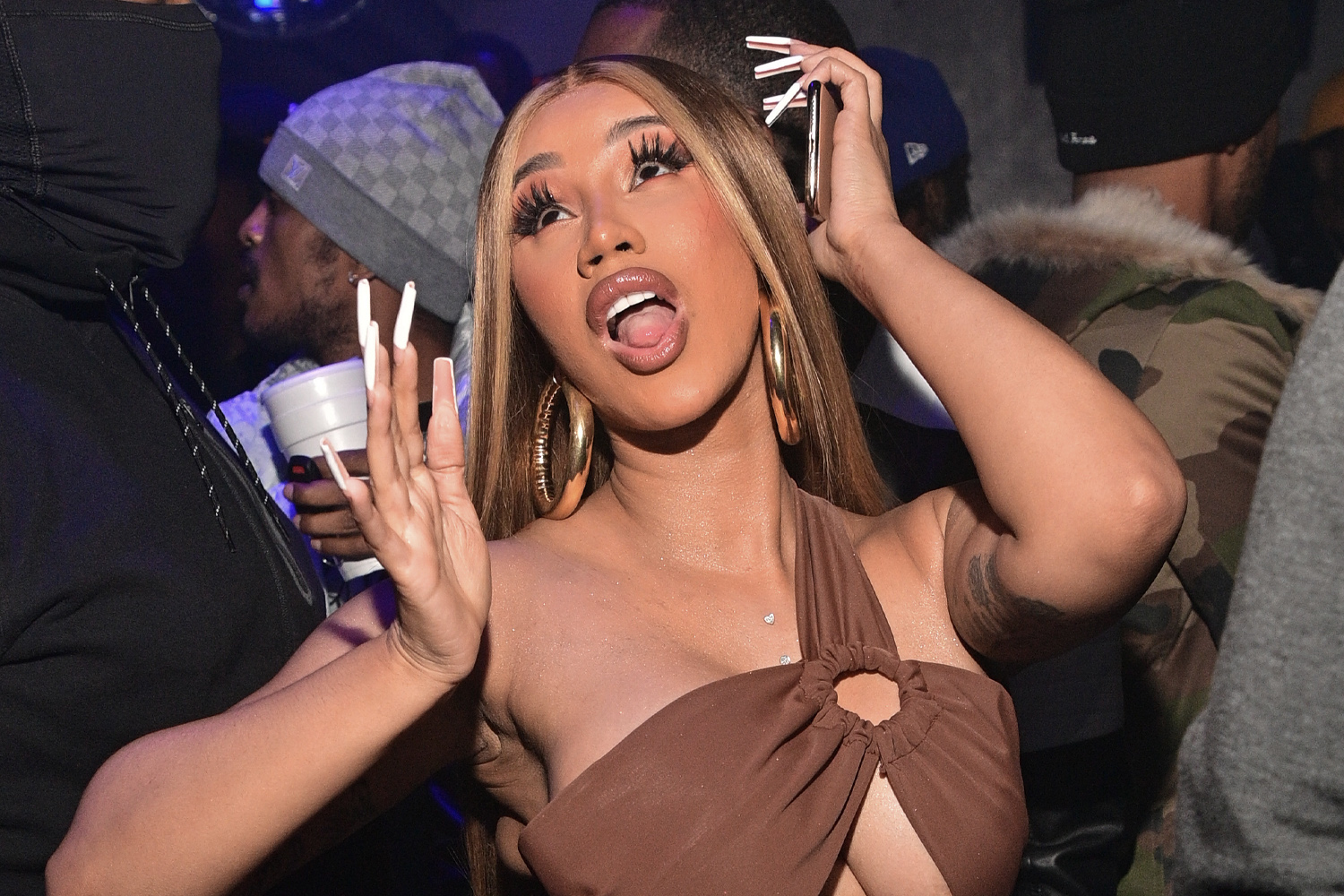 Where is the 'Waking Up in the Morning' song from?
TikTok is to blame for making a RHONJ moment from season 3 resurface and become a hit again. In the 2011 episode of the Bravo series, Teresa Giudice has a rocky relationship with her brother Joe Gorga. Giudice and Gorga grew up as a tight-knit family but the new family dynamics shifted their relationship.
As Giudice and Gorga continue their feud, one person that is really feeling the impact of their strained relationship is Gia. Gorga's niece only wants her mother and uncle to get back together and get along as the family unit they are. During a celebration, Gia writes a song and sings it in front of everyone expressing all of her emotions.
"Waking up in the morning, thinking about so many things. I just wish things would get better. I'm trying to get rid of them but nothing seems to stay the same, woke up in the morning doing my hair getting my clothes on walking into school," Gia sings.
The moment was iconic when it originally aired on Bravo making it one of the most cited moments of the franchise. Gia crying and getting emotional as she sings the lyrics of the sad song is forever engraved in everyone's minds.
Cardi B praises Gia's sad song
After all these years, Gia's sad song resurfaced as a viral song on TikTok. Creators of the social network have been using it as background music for their videos and Cardi B is one of them. The rapper has been sharing the moment on Twitter and recently tweeted the video for her fans to enjoy.
"I got no reason to post this video," she tweeted. "I just want it to be on your timeline."
A day before, Cardi B tweeted the video again when a fan said they had "failed" her for not making "Bickenhead" a single.
On March 26, Cardi B said she was pondering on the idea of deleting her whole Twitter account after reading messages she didn't like. However, it was Gia's sad song that gave her pause in pulling the plug on her social media account.
"Thinking about deleting this app until I drop my next little project," she tweeted. "But then again, where [am I] going to hear 'waking up in the morning, thinkin' about so many things, I just wish things will get better?'"
The one and only Gia read the tweet and replied saying, "This is unreal! CARDI, I'm in [the] Bahamas, let's meet up."
Since this interaction, neither Cardi B, nor Gia, have posted anything about meeting. However, it would make everyone's dreams come true if these two icons met up for a fun collab.