Cardi B Is Willing to End Her Feud With Nicki Minaj—but Only on 1 Condition
It seems as though Cardi B is turning the other cheek when it comes to her ongoing feud with Nicki Minaj. After months of exhibiting intense dislike for one another in the public eye, the "Press" rapper is ready to move on from the drama and forgive her longtime nemesis. With Cardi is trying to …
It seems as though Cardi B is turning the other cheek when it comes to her ongoing feud with Nicki Minaj.
After months of exhibiting intense dislike for one another in the public eye, the "Press" rapper is ready to move on from the drama and forgive her longtime nemesis.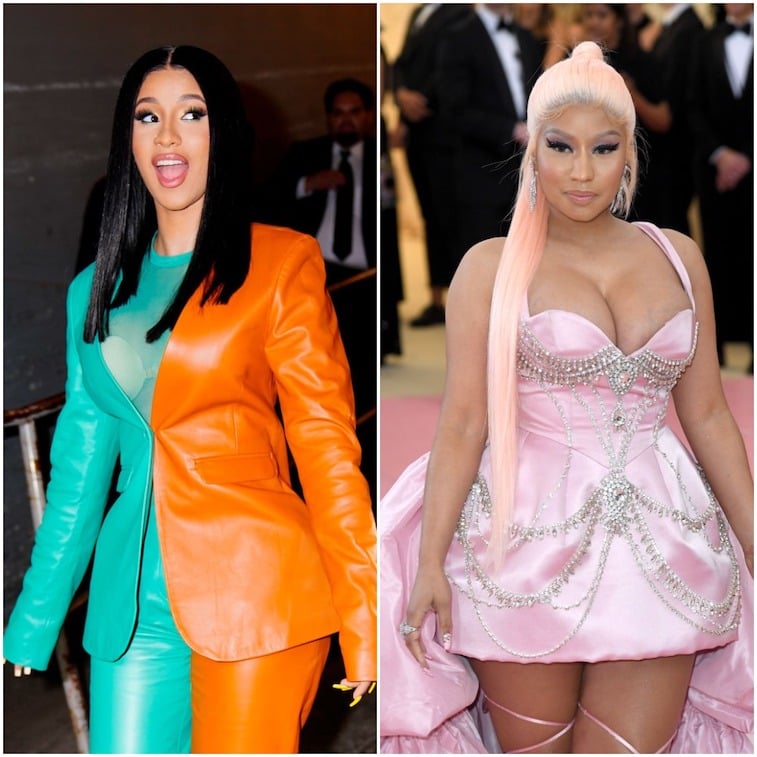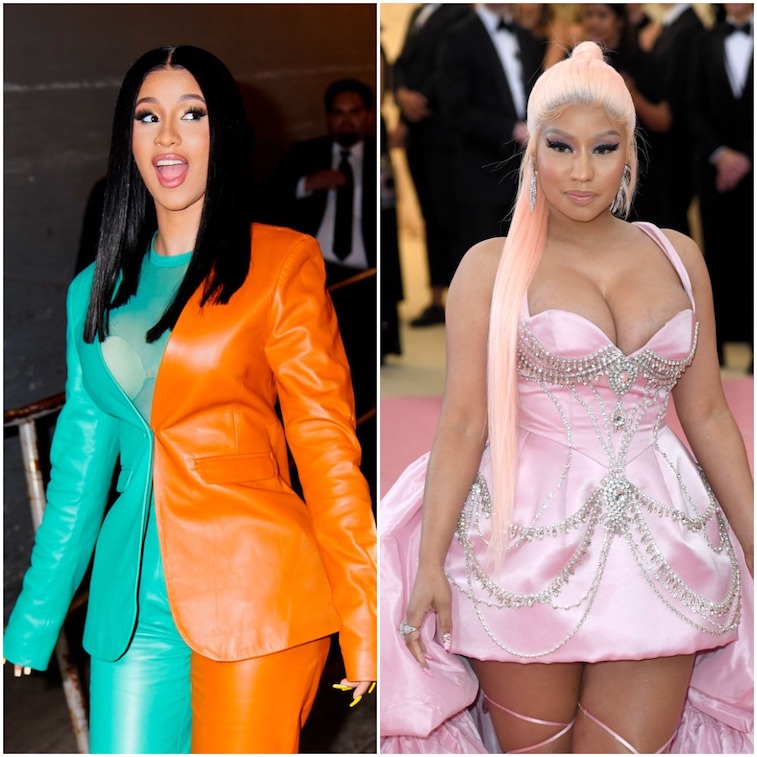 With Cardi is trying to end 2019 on a high note and squash all of her beefs, she recently revealed that Nicki will have to do this one thing in order to be forgiven.
Cardi wants to leave the negativity in 2019
2019 was definitely a drama-filled year for Cardi B and before it comes to a close, she is making sure this negative energy doesn't follow her into the new year.
The "Money" rapper recently took to Instagram to let her 54 million followers know that she intends to put an end to all of her feuds and forgive those who've done her wrong in the past.
Though she is ready forgive, Cardi is only willing to end her feuds with people if they make an effort to do the same.
"I don't want to end this year on bad terms with anyone," her post read. "APOLOGIZE TO ME." Cardi went on to caption the post, "I'm ready to forgive ya 😩😂."
Although she didn't mention anyone specific, many fans were certain that Cardi was referencing Nicki Minaj and their longtime beef.
For the past two years, these two rappers have not been on the best of terms and have reignited their feud more than once in 2019.
As fans already know, Cardi and Nicki's beef reached all-time high when they got into a physical altercation at the Harper's Bazaar ICONS Fashion Week event in New York in September 2018.
It was reported that during the event, the "Bodak Yellow" rapper threw her shoe at Minaj after she allegedly made a snide comment about Cardi's newborn daughter.
After being separated by security, Cardi B was escorted out and was photographed leaving with a lump on her head, a torn gown, and without one shoe.
Following that situation, Cardi and Nicki's bad blood continued with the rappers throwing not-so-subtle shade at one another every chance they got.
Minaj recently reignited their feud
While Cardi has been trying her best to move past her ongoing beef with Nicki Minaj, the "MEGATRON" rapper didn't have a problem adding more fuel to the fire.
During an interview with Joe Budden on his podcast back in August, Minaj seemed to throw some intense shade Cardi B's way while discussing the "MotorSport" drama.
After sharing went down between herself, Cardi, and the Migos back in 2017, Minaj went on to open up about her "authentic come-up," saying she relied solely on her talent in order to make it in the industry.
"I still had to go through these things because of people like you who made a sport out of tearing down a young, black woman who's done nothing but come in this game with an authentic come-up, writing raps, and doing what the f**kin' was really necessary," she said. "No Instagram, no reality shows, no sucking DJs' d*cks."
While the rapper didn't mention anyone by name, many people were certain that this was geared toward Cardi, who was previously accused of having relationships with DJs in order to get her music played on radios.
Shortly after Minaj's interview started making its rounds on the internet, Cardi seemingly responded to the shade by making it clear that she's still selling albums and is continuing to succeed.
Cardi B isn't focused on the bad blood she has with Nicki Minaj
Though she hasn't been afraid to clap back at Minaj whenever she threw share her way, Cardi is no loner focused on the drama.
During a recent interview with Billboard, the rapper revealed that her music is her main concern at the moment as she's getting ready to release her sophomore album.
"My album is on my mind 24/7," she tells the platform. "It's practically all I'm focusing on."
In addition to her music, the Bronx native is also focused on being a hands-on mother to her 1-year-old daughter Kulture as well as maintaining her marriage to husband, Offset.
So as you can see, Cardi has too much on her plate to focus on drama and negativity.
So, we'll just have to wait and see if she and Minaj actually make amends. While we already know that Cardi B is willing to put an end to their bad blood, it now depends on whether or not Nicki wants to do the same.