Cardi B Is Making Sure Kulture Understands Her Privilege
While many celebrities shy away from the spotlight, Cardi B has been an open book since the moment she became a household name. She's spoken openly about some of the struggles she faced growing up in the Bronx. She's also expressed herself and the issues that she encounters as a public figure.
The Hustlers actor has also gotten candid about the ups and downs in her marriage to Migos rapper, Offset. However, one of the things that Cardi cherishes and shares with fans most is her love of being a mother.
Now, the Billboard Woman of the Year is speaking out about what she will teach her baby girl Kulture about privilege.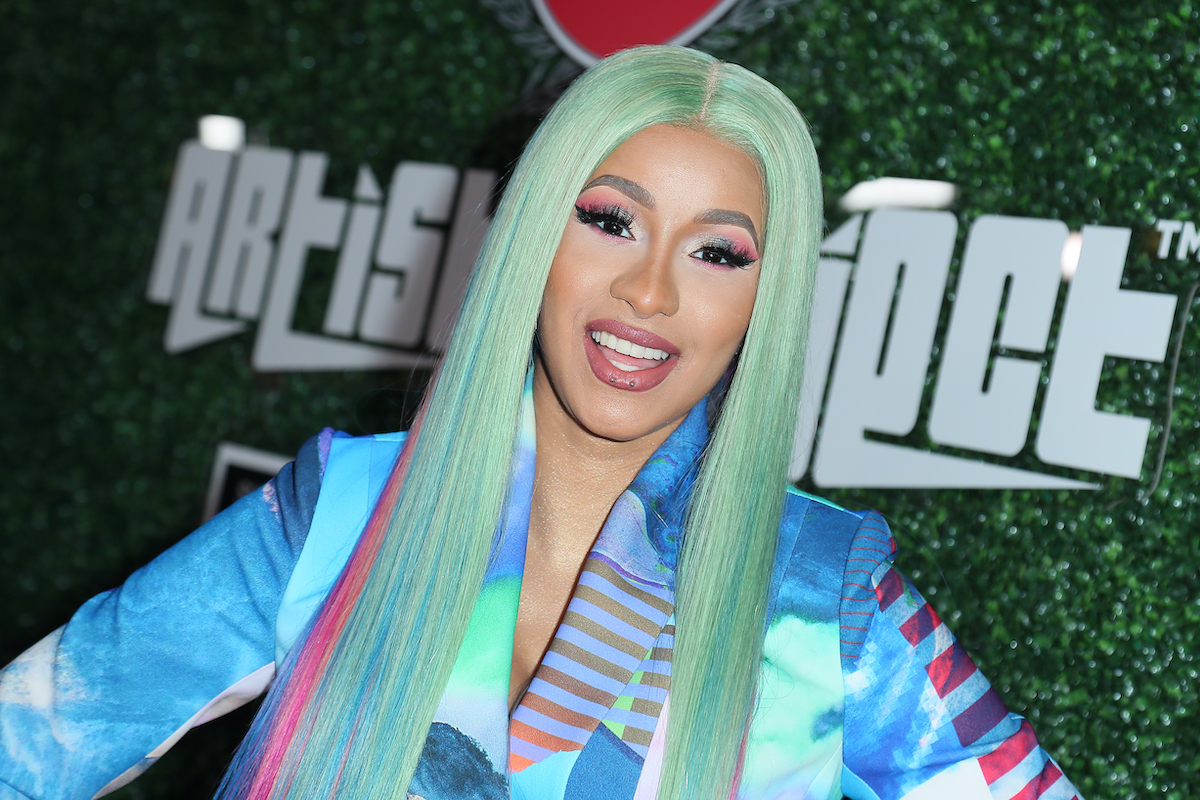 Cardi B loves being a mother
Before the pandemic, Cardi was often on the road, and though she saw Kulture all the time, she has really cherished this time with her daughter every day. The 28-year-old has spoken openly about how much she loves being a mother.
"I'm a good mom," she told  E! News. "I'm good at a lot of things. The best job is a mom. I'm really good at being a mom. She is so fun, she is cool, like, I love her, she's like my little best friend. She just makes the gloomiest days like sunshine. I love it. It's a slice of heaven."
Cardi B wants Kulture to follow her dreams
Cardi went from working as an exotic dancer to making a name for herself on the reality series Love & Hip-Hop: New York. Using the money that she made, the Invasion of Privacy rapper invested in herself and released her massive hit single, "Bodack Yellow." The rest is history.
For the Bronx-born rapper, if Kulture learns anything from her, it's to pursue her dreams. The "WAP" rapper told Vogue that she hopes her daughter ignores critics and learns to "dream big and follow it."
Cardi B is making sure that Kulture understands her privlidge
Both Cardi and her husband Offset are self-made. The rappers both started from humble beginnings and are now worth millions of dollars each. As a result, the pair can give Kulture any and everything her heart might desire.
Cardi loves to make sure her baby girl dresses adorably in designer outfits, and both she and Offset have bestowed the 2-year-old with shining jewels and mini bags. However, she wants to make sure that Kulture understands her privilege and some of the issues that she may still face.
"My daughter came out of my p***y rich," Cardi told Billboard. "She lives a different lifestyle than I lived. This girl gets in a pool every single day; I can't swim because I barely went to the pool. … I want her to know that just because you have money, that doesn't mean you're super-privileged." She added,
Even me with her dad, we have had really bad experiences with police, and we're rich and famous. I want her to know that you're not going to be an exception. I want her to have compassion. I don't want her to ever have the mentality of, 'This doesn't apply to me.'