Cardi B Lashes Out After Being Accused of Homophobia and Transphobia
Cardi B possesses an affable personality and bubbly spirit, but don't get it twisted: She won't tolerate anything she views as disrespect, whether it be criticism or "sneak disses."
The "Bodak Yellow" rapper recently found herself having to defend herself after a critic accused her of being homophobic and transphobic, firing back in a lengthy message shared on Twitter. Let's take a closer look together.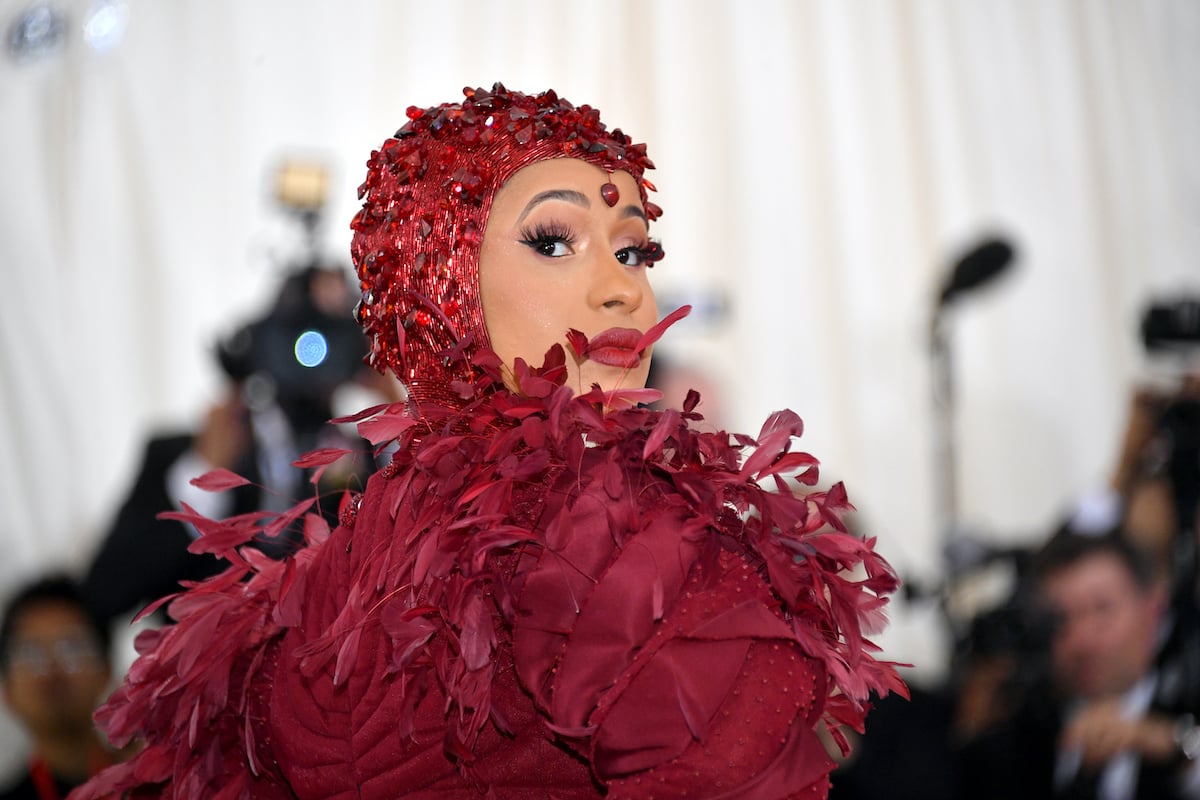 What happened with Cardi B?
The drama unfolded on Monday, June 29 when a Twitter user mentioned that Cardi B comes up in an episode of Love, Victor, a Hulu show centered on a gay teenager. In response, a critic said, "That's crazy, considering the woman is homophobic and transphobic."
Over the years, Cardi B has described herself as an ally and a member of the LGBTQ community. However, she has also been accused of saying and doing things that are harmful to the community. This includes her use of offensive terms, having a transphobic meme once appear on her Facebook page (which she denied posting), and downplaying her husband Offset's use of a homophobic slur in the 2017 song "Boss Life."
Responding to the criticism in 2019, she tweeted, "I'm not transphobic. Ya love dragging that. Have I said some remarks in the past that I apologized for YES I'm from a place that people have closed mindsets so we might now [know what] insults other or not I never disrespected no trans nor nobody from LGBT."
Cardi B's response to the tweet
After the fan leveled said claims against her, Cardi B clapped back in several tweets.
"How the f*ck am i homophobic or transphobic?" she retorted (via E! Online). "Have you been to a (Caribbean) island where you really see homophobia! Have you dealt with a parent that can't accept you for your sexuality? I said some ignorant things (before) that I apologized for & educated myself on it don't mean I'm homophobic," she continued.
"Ya keep using that same 1 video that I apologize for over & over again to call me homophobic & transphobic 1 but never post about the ones where I support the LGBT community which are multiples and the multiple tweets I posted in support," she added.
Cardi B went on to note that she has always been supportive of the community "because I know how hard it was for my gay cousin to come out to his very strict Dominican family. I support because I know the pain my cousin from my mom side which is a Tran " have a f*cked up relationship with her dad for years ! I support because I seen the transitions & the feelings my glam team having during their time with they body transition & my sister…Coming out to my mom & dad religious people as gay," she continued, referencing her sister Hennessy Carolina.
"So before ya make it cool to call me homophobic & transphobic learn what those words mean and research my encouragement to the LGBT community (before) ya motherf*ckers even knew who was Cardi," she concluded.
Oof. Well, tell 'em, Cardi.
Read more: Producer Reveals Why Cardi B and Beyoncé's Collaboration Never Came Out