Cardi B Previews Unreleased Song Dedicated to Daughter Kulture That Samples a Classic Eve Song
Music-wise, we haven't heard anything from Cardi B in a long time. It's been nearly a year since she released a song and even longer since she dropped an album. But the "Be Careful" crooner has at least found ways to keep us entertained until she puts something out.
In addition to those boisterous Instagram videos that many of us have grown to love, she recently previewed an unreleased song on the platform. It's all about her baby girl Kulture and features Cardi B rapping over a beat from a classic Eve song.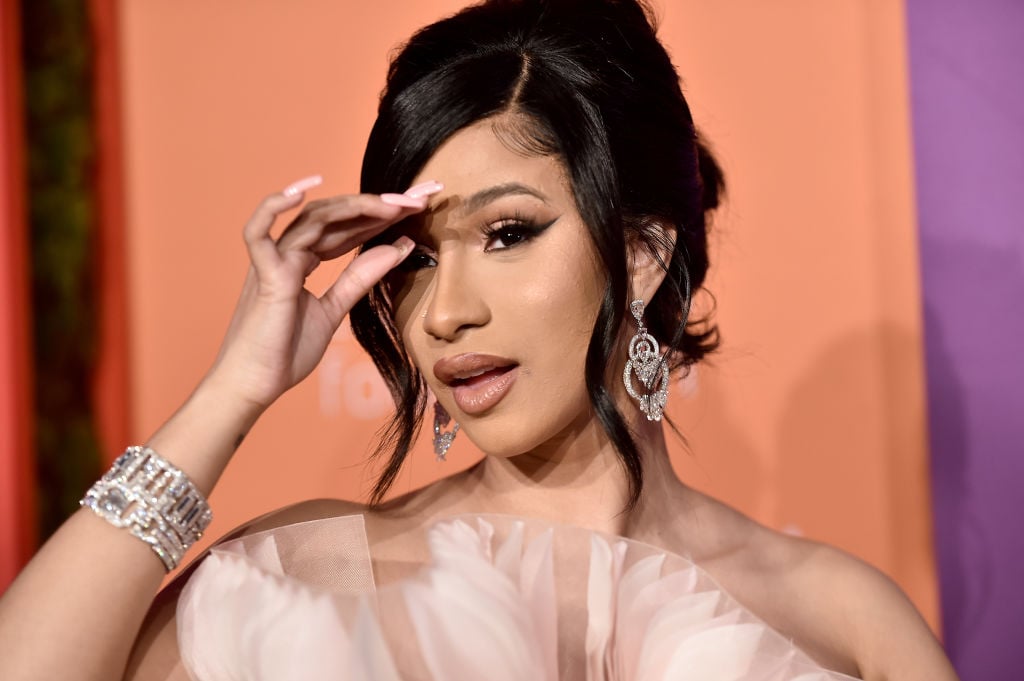 Cardi B's song about Kulture
Ace Showbiz reports that Cardi B previewed the song over the weekend of May 8 in honor of Mother's Day. Sampling Eve's "Love Is Blind," Cardi B raps about the moment she learned about Kulture — whom she shares with her husband Offset — to hiding her pregnancy from the public.
"From that, sonogram when I saw your little hand/ Legs got weak when I heard your heartbeat/ I cried for you, prayed for you, even lost sleep/Little life growing inside of me/ Whole world has been dying to see/ I just wanted a little time for me/ This is invasion of privacy," the lyrics say in part.
Why Cardi B's song about Kulture never came out
The song was among one of the last ones Cardi B recorded for her debut album, Invasion of Privacy," which features songs such as "I Like It" and her breakout hit "Bodak Yellow." She wrote in an old Instagram post that she had recorded the song a day before the album's due date but ultimately had to scrap it due to botched vocals.
"It didn't make it on time tho cause as you can hear I was [mad] stuffy with a terrible cold," she said. "I couldn't get it right no matter how many times I spit it Even when we try to mix it [I] still sound stuffy. I love my baby she changed my life."
Invasion of Privacy debuted in April 2018 to critical acclaim and eventually earned Cardi B her first Grammy award. Kulture was born about three months after its release, in July 2018.
Cardi B's new music
Cardi B has remained tight-lipped about her next album. But she spoke to Billboard in November 2019 about her creative process and some of the album's potential influences.
"I've been listening to different types of music," she said. "But the thing is … there's certain music that I want to do but I feel like, '[Are] people interested in that?'"
"I feel like things have changed. I feel like there's more like a twerk sound going on right now and it's just like, 'Should I do my music around that?' But it's like, I can't just go with what's hot. I still got to go with what I want to do. So I just got out of that 'follow what's hot' and follow what you want to do … I'm just having fun in the studio," she continued.
She has said that the album will come out in 2020, but the exact date is unknown. Keep up with us for future updates.
Read more: Producer Reveals Why Cardi B and Beyoncé's Collaboration Never Came Out