Cardi B Puts Violators On Notice After Her Address Is Leaked on Social Media
Celebrities like Cardi B are expressing their frustrations about the George Floyd tragedy, and for the past few days, the rapper's been posting messages on social media about the case.
Someone challenged her views online and took it a step further by airing out her personal information to the general public. Cardi B sent a message to him and anyone who dared to heed his call.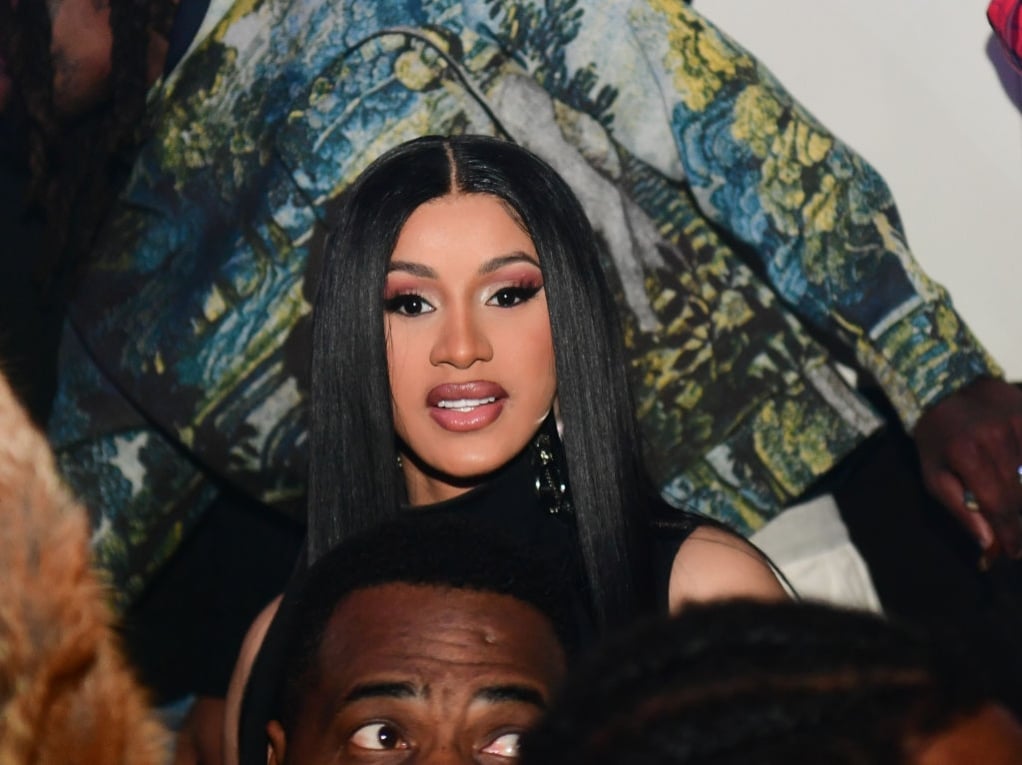 Cardi B's address was leaked
In the wake of nationwide protests and riots, Cardi B has been voicing her support for the protesters. She's taken to Twitter and Instagram to discuss what's happening in the country and her feelings about it, sometimes engaging in disputes with others who want to argue.
One person took things too far when they decided to post her home address along with a photo of her home.
He called her deplorable and wrote, "Cardi B is applauding rioters for burning businesses and ruining black communities. Since rioting 'is only about Floyd' and not about people's property, maybe rioters should direct their attention to Cardi B's new home."
His actions led to responses from the rapper and her fan base.
Cardi B warns people to stay away, fans defend her
Cardi B directly responded to the person named Parker and issued this warning: "Imma let you know this right now. Anybody that comes to my property WILL DIE! That's a promise!" She went on to say tell him to stop pretending to care about black communities.
In the meantime, Cardi B's fans proceeded to drag the individual on Twitter and elsewhere for threatening a mom and her family.
One user wrote, "You really posted Cardi's address that's called docking and it's illegal because it's has the intention to cause harm. Cardi has a family her husband, daughter, etc and you just tried to endanger them …you're probably gonna get sued."
Others threatened to find the poster's address. He has since deleted both is Twitter and Instagram accounts, leaving his 45,000 followers behind.
RELATED: Offset Reveals How Cardi B Changed His Life for the Better
Cardi B addressed Tomi Lahren's comments too
Tomi Lahren was on a Twitter spree and criticized the rioters in Minneapolis; her comments attracted Cardi B's attention who responded with her own tweet.
Lahren shot back with "Yeah stealing TVs and everything else from Target and setting AutoZone on fire is sure gonna fix the problem. You got it. Just what the country recovering from economic collapse needs right now."
Though Cardi B didn't respond to that comment, her fans and actor Michael Rapaport did. They all challenged Lahren on being concerned about rioters but not a man's death.
This is not the first time the "Money" rapper went toe-to-toe with Lahren. Last year, Cardi B and Lahren had a Twitter feud that made national news.
The two traded jabs about politics and after Lahren insulted the rapper's intelligence, Cardi B told her to leave her alone or she would "dog walk" her. The war of words went on for days before fizzling out. It's obvious there is still a mutual dislike between them.