Cardi B Quits Twitter After Sparring With Internet Trolls
Cardi B has had her fill of social media battles with fans and trolls about her music, family, or personal views. At times, she'll post videos directly aimed at her detractors or she'll sometimes engage in Twitter spats.
Now, she's tired of the online engaging, explaining, and encouraging when it comes her personal life. She canceled her own Twitter account.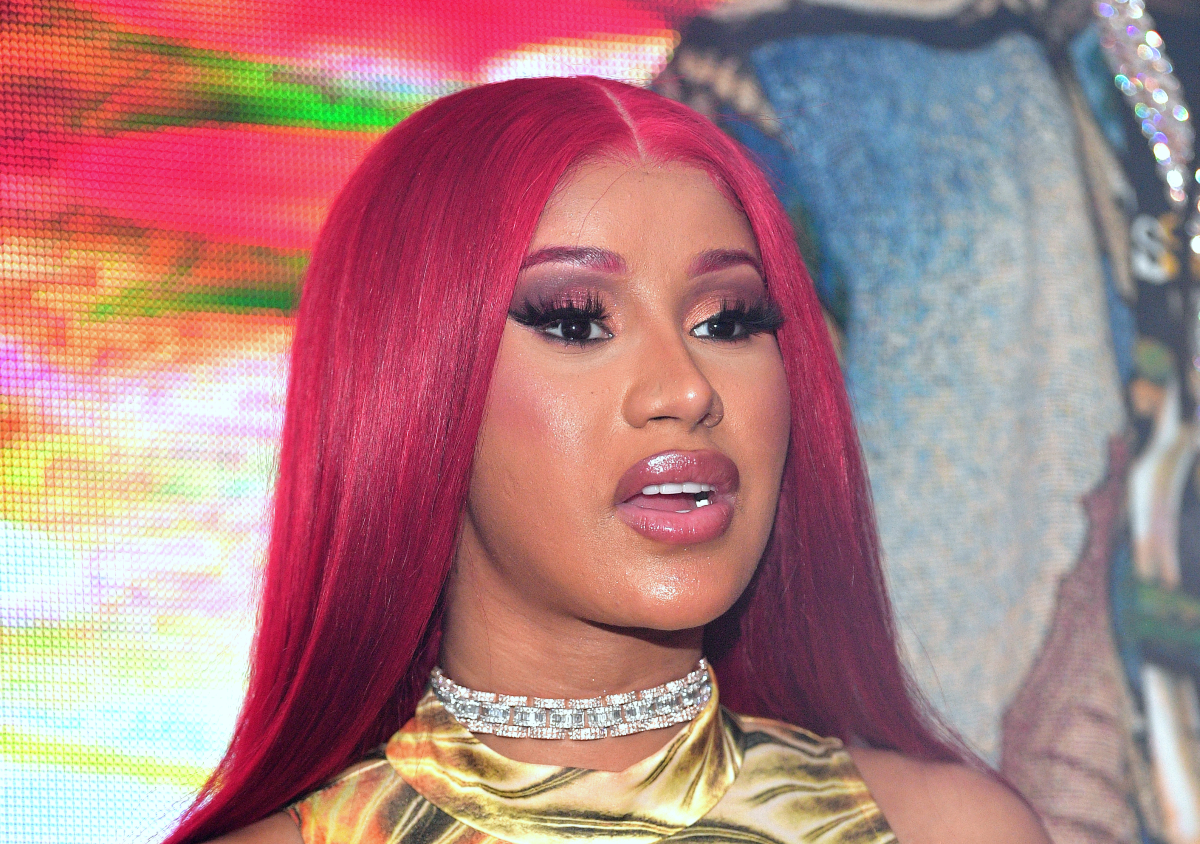 Cardi B's reconciliation with Offset set people off
When the public learned about Cardi B's divorce filing in September, there was an outpouring of support. Rumors swirled about the reasons for the split, and social media users began flooding her and Offset's accounts with comments.
Though she wasn't the one who revealed the information, it prompted her to respond via video message and let people know she was ok. On Twitter, she also asked fans to stop harassing Offset and defended him as the father of her child.
Weeks later, the "WAP" rapper shared that she and husband Offset wouldn't be divorcing after all. This didn't sit well with some of her fans and haters who decided to tweet her their opinions. Cardi B tweeted a voice note with an "apology" to fans who were angry with her for reconciling.
"I'ma make this very clear. Before I was a celeb I was crazy a*s Cardi B. Same b*tch you saw on TV and on IG talkin sh*t and doing crazy sh*t," she said. "I'm still that a little bit more calm now but still the same. I don't know why you expect something different now. This ain't Disney."
RELATED: Cardi B Claims Her Marriage With Offset Isn't Abusive, but a Deleted Tweet Tells Another Story
Cardi B bites back at fans who say she's in an abusive relationship
On Oct. 15, things took another turn in Cardi B's Twitter saga when fans began calling Offset an abuser. She chimed in and wrote in a now-deleted response that she does the hitting and sh*t talking in their relationship.
Cardi B said they're simply dysfunctional. She urged people to mind their own business.
Some commented that they need couples counseling and others believe she's normalizing what they think is abuse. For days, Cardi B has been feuding with Twitter users to defend her husband and personal life. She finally had enough.
As of Oct. 18, Cardi B's Twitter account is deactivated.
What was the final straw for Cardi B?
Cardi B spent the greater part of Saturday responding to more criticism about her marriage. She refuted the idea that she filed for divorce as a PR stunt and shared that she's tired of people telling her how to live.
In a series of tweets, the rapper ran down how she's tired of rumors about Offset, judgement from the public, and general negative chatter about her and her family.
In one of the last tweets, Cardi B wrote, "To be honest with you, my marriage is one of the least worries that I have right now. I don't have a manager. I don't get managed by nobody so I literally have to negotiate my own deals. I literally have to ask Offset to advice because I don't have a manager."
The "Me Gusta" rapper still has an active Instagram page and her OnlyFans account is available for fans who want behind the scenes access.