Revealed: Why Cardi B Rarely Ever Uses Her Real Name?
Even in the entertainment industry, Cardi B certainly has a unique name. But, what most people don't realize is that her real name is just as unique. Legally known to the government as Belcalis Marlenis Almanzar, the rapper's given name is rarely, if ever, used in mainstream media. In fact, while most people might know exactly who Cardi B is, if they heard her referred to by her real name, they wouldn't be able to make the connection to the "Press" singer.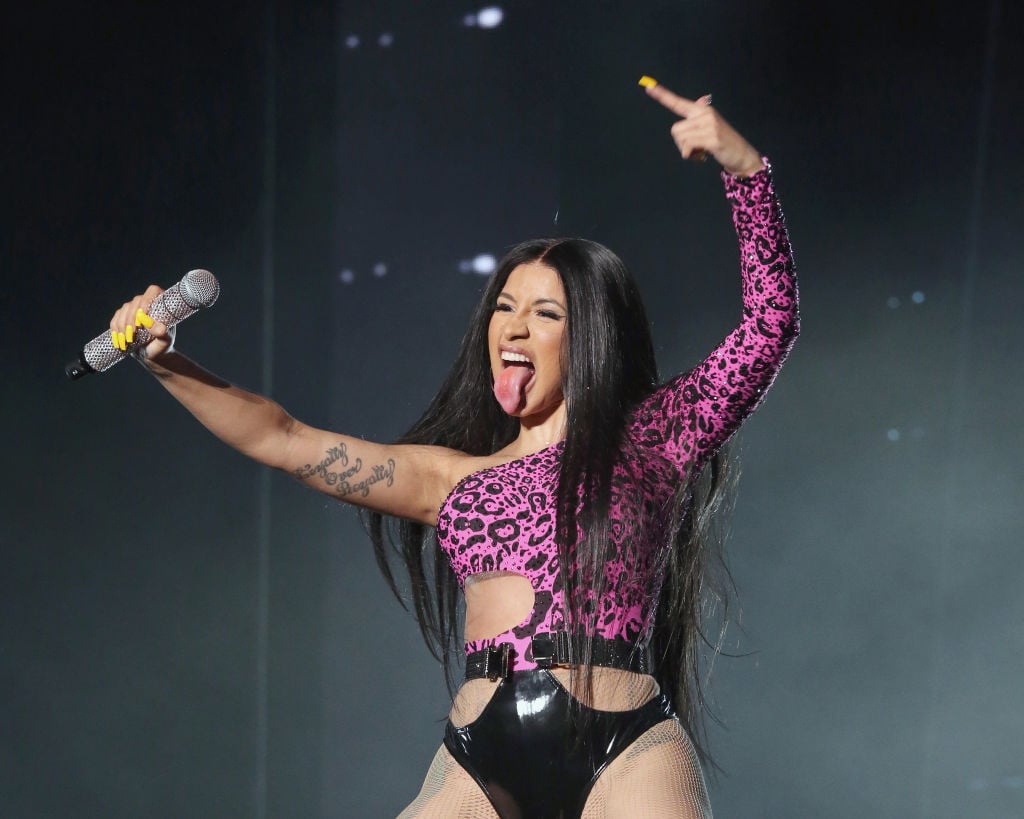 Though Cardi B didn't reach superstar status until 2017, the artist has been publically pursuing a rap career for a number of years. In 2015, Cardi B made a real name for herself when she joined the cast of Love & Hip Hop: New York. She quickly became known as the show's breakout star, but she surprised fans of the franchise when she chose to leave after just two seasons to seriously pursue her career in music. After exiting the show in December of 2017, the rapper dropped her second uber-popular mixtape, Gangsta B*tch Music, Vol. 2, which secured her a contract with a record label.
Bodak Yellow and beyond
Of course, we know that shortly after that the 27-year-old released her debut single "Bodak Yellow", which catapulted her into superstardom. The rapper now boasts a whopping 53.6 million fans on Instagram alone and there are not many people who are unfamiliar with Cardi B. But just how did the rapper earn that nickname in the first place, and why doesn't she go by her real name professionally?
How she got her nickname
It turns out that Cardi B's younger sister, 23-year-old Hennessy Carolina Almanzar, is to thank for Cardi B's nickname. Growing up, the pair were thick as thieves and because Hennessy Almanzar is named after an alcoholic beverage, friends and even family of the sisters began calling Cardi B, Bacardi. "My name is Belcalis, Growing up people called me Bacardi cause my sister's [sic] name is Hennessy…FYI," the actress tweeted about her real name back in 2016.
Cardi B's sister writes a sweet message on Instagram
Today, the sisters are still very close. Hennessey Almanzar was Cardi's date to the 2018 Grammy Awards show. Furthermore, Cardi B's sister is a great Aunt to the rapper's daughter, Kulture. Recently, Hennessey Almanzar even penned a sweet message about her sister and shared it to Instagram. "HAPPPPY BIRTHDAY TO MY BIG SISTERRRR!!!!!!! Best sister in the world I love you soo much god bless you always! May this year be filled with much more blessings & love. I love youuuuuu, Today we celebrate you," she wrote, naming her sister as the best sister on earth.
But how did Bacardi turn into Cardi B? According to the rapper, she made that change on her own. Though she has listed several reasons for the change over the years, one of which was preventing being sued by the Bacardi beverage company for copyright infringement, Cardi B had this to say about her nickname on The Wendy Williams Show in 2017. "My sister's name is Hennessy, so everybody used to be like 'Bacardi' to me. Then I shortened it to Cardi B. The 'B' stands for whatever, depending on the day…beautiful or bully," the "I Like It" artist shared.
Why Cardi B doesn't use her real name
But why did the GRAMMY Award winner opt to use her real name instead of creating a stage name for herself? According to the 27-year-old, nobody every really called her by her real name. If fact, there are only a select few people who ever use it. "No one calls me Belcalis except for my family, my mother and my daddy," she said candidly. Cardi B is certainly not the first performer to use a stage name or a nickname and she'll hardly be the last.