Cardi B Refused to Have a Baby With Offset Unless He Married Her
Cardi B and Offset are a hip-hop power couple with two beautiful kids between them. Before they started their own family, however, Cardi was adamant that they get married first.
Rappers Cardi B and Offset have become one of hip-hop's hottest power couples over the past few years. The two hitmakers now have a beautiful blended family. But before they started their family together, Cardi gave Offset an ultimatum that he couldn't refuse.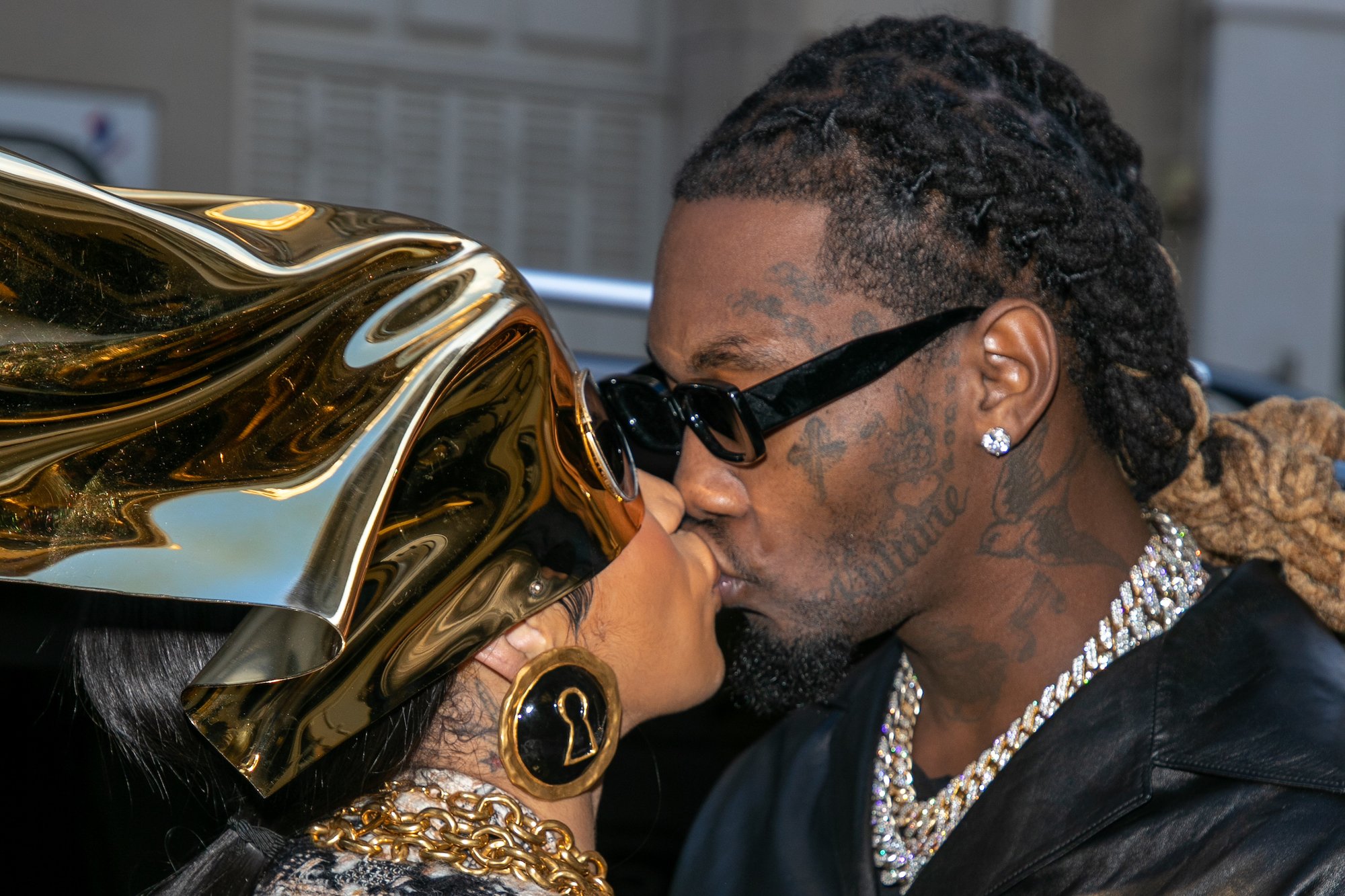 Cardi B and Offset got married in 2018
Cardi B and Offset first started dating in 2017, eventually getting engaged later that year. She welcomed her first child, a daughter named Kulture, in July 2018.
In a 2022 interview with Essence, Cardi admitted that it took some time for the two busy rappers to figure out how their marriage was going to work.
"I feel like our first year, even though we were in love with each other, we had a lot of lust," she said honestly. "We didn't really know each other like that, because he was doing four shows a week. I was doing four shows a week. We would see each other about three or four times a month."
Cardi B wouldn't marry Offset unless he married her
Cardi went on to recall the moment she and Offset decided to get married.
"We were making out and he was like, 'You're going to have my baby one day,'" she recounted. "And I was like, 'We ain't having no baby. You have to marry me,' and he was like, 'Alright, let's get married.'"
However, it quickly devolved into a heated argument. Cardi doubted that Offset was serious about it, and told him to prove it by marrying her immediately. "I was like, 'Let's just get married then. You said you wanted to marry me.' And we did." They secretly tied the knot in September 2017.
They have 2 kids together
Cardi announced she was pregnant in the spring of the following year during a performance on Saturday Night Live. She was six months pregnant at the time. She admitted that she was afraid about what her pregnancy would mean for her career.
"I was really nervous because everybody around me was nervous," she said honestly about that time. "People who work in the industry said that nothing like this had really happened before, when somebody was at the height of their career and they got pregnant."
Offset ended up reassuring her that everything will be O.K. because she was already a beloved artist around the world. "He kept telling me, 'Trust me. It's going to be alright. You're huge. Everybody loves you. People are going to understand,'" she recalled. "And I just kept telling myself, I have to put out my album before I get big and I can't do these music videos. I can't let everybody in the industry that believes in me down."
Cardi dealt with criticism at the time of her pregnancy because she was the fourth woman that Offset had had a child with. "When I first got pregnant, a lot of people used to be on some 'You're a fourth baby mom' s***," she said. "But when I had my baby, I felt like things were going to be alright, because I know the type of man that he is with his kids. It's hard for me to explain, but I see how much he loves his kids and how passionate he is about his kids, and I love that."
The two welcomed their second child together, a son named Wave, in September 2021.