Cardi B Responds to 'Cardi B Is Over Party' Twitter Campaign
Cardi B hits back at cancel culture's 'Cardi B Is Over Party' on Twitter.
At any given moment on Twitter, a celebrity is at the center of a cancellation party. It's Cardi B's turn this time. She's no stranger to being a hashtag, and "Cardi B Is Over Party" is not first soiree thrown in her honor — or dishonor. But the "Bodak Yellow" rapper made time today to reply to her dissenters.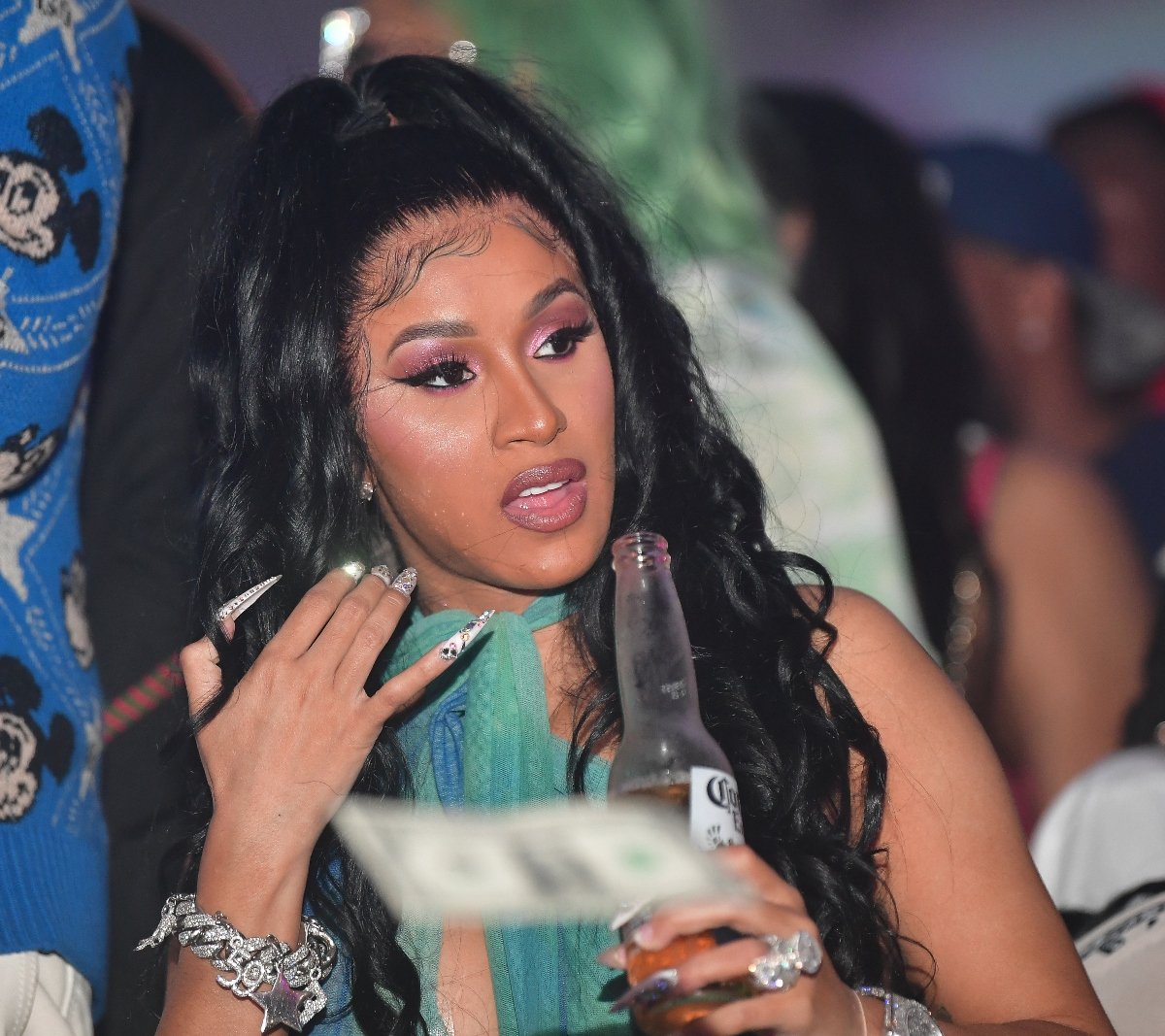 Why was Cardi B trending this time?
As mentioned, scroll through Twitter any day and the "____ is over party" puts a public figure on the chopping block.
Cardi B's name is regularly thrown in the guillotine, but this latest occurrence had some people confused, including us. For a while, no one could figure out why she's in trouble. The controversy?
It seems like some old tweets allegedly posted by the rapper in 2016 resurfaced, and it's something she's addressed in previous cancel campaigns.
Specifically, she's being accused of calling Black women roaches and using xenophobic slurs against Arabs and transgender people. Some Twitter users are also saying Cardi B has a "finsta" account, a fake, undercover social media account one uses to talk trash about others.
One person posted a collection of some screenshot tweets while another wrote out a list of Cardi B's alleged offenses:
"Was transphobic earlier in her career, made fun of dark skin women & called them monkeys & roaches, admitted to drugging and robbing men, sent body guards to beat up strippers HER man was cheating on her with, threw a shoe at Nicki Minaj during fashion week."
Such posts were liked and retweeted on the platform, but another group pointed out that this was old news and the cancel party would go nowhere.
Cardi B called out in 2017 for "roach" comments
The controversies alluded to above have come up over and over during Cardi B's career. Back in 2017, she addressed the "roach" comments and more.
BET reported that the rapper explained her insults were directed at people who kept calling her "ugly," "stupid," and "illiterate." Cardi B said the term "roach" is routinely used around the Bronx as a diss and isn't about race.
She took to social media to say, "I called MY OWN self a reach [sic] before, so stop it! It's a word I use A LOt of Bronx b*****s use a lot. Stop trying to make it into some racist s***."
Cardi B responds to cancel party on Twitter
In response to the drama brewing now – in June 2020 – Cardi B hit Twitter to explain the "roach" comments.
She wrote, " I have called myself a roach twice .I never used as a color thing .Where I'm from we call dusty b**ches roaches ,or a begging b***h ,or hood rat the same as burnt it don't have nothing to do wit your color it just mean you [don't] wash. If people interpreted wrong then I'm sorry."
Cardi B and her fans are tired of the cancel parties trending in her name, and she pointed out in another tweet how she's been canceled before for the same thing, but it's not affecting her.
In a separate tweet she added, "And all that bull**it ya keep bringing up about my past that ya have brung up 109 times in the past 2 years. I'M NOT APOLOGIZING AGAIN 4 IT. I already did & I have grown. I don't gotta prove shit my actions been speaking loud. If it didn't cancel me b4 it deff ain't today. Have FUN."
Cardi B also said many of the screenshot tweets shared on the platform are fake, and that was proven. She warned people to stop lying on her too. As the debate rages on Twitter about Cardi B's character and sincerity, she is ignoring her detractors.