Cardi B Responds to Carole Baskin's 'WAP' Video Critique With Death Accusation, Baskin Claps Back
If you thought Cardi B wasn't going to have words about Carole Baskin critiquing her "WAP" music video, think again! Cardi B brought up Baskin's husband's death in response, and now Baskin has more words for the rapper as well.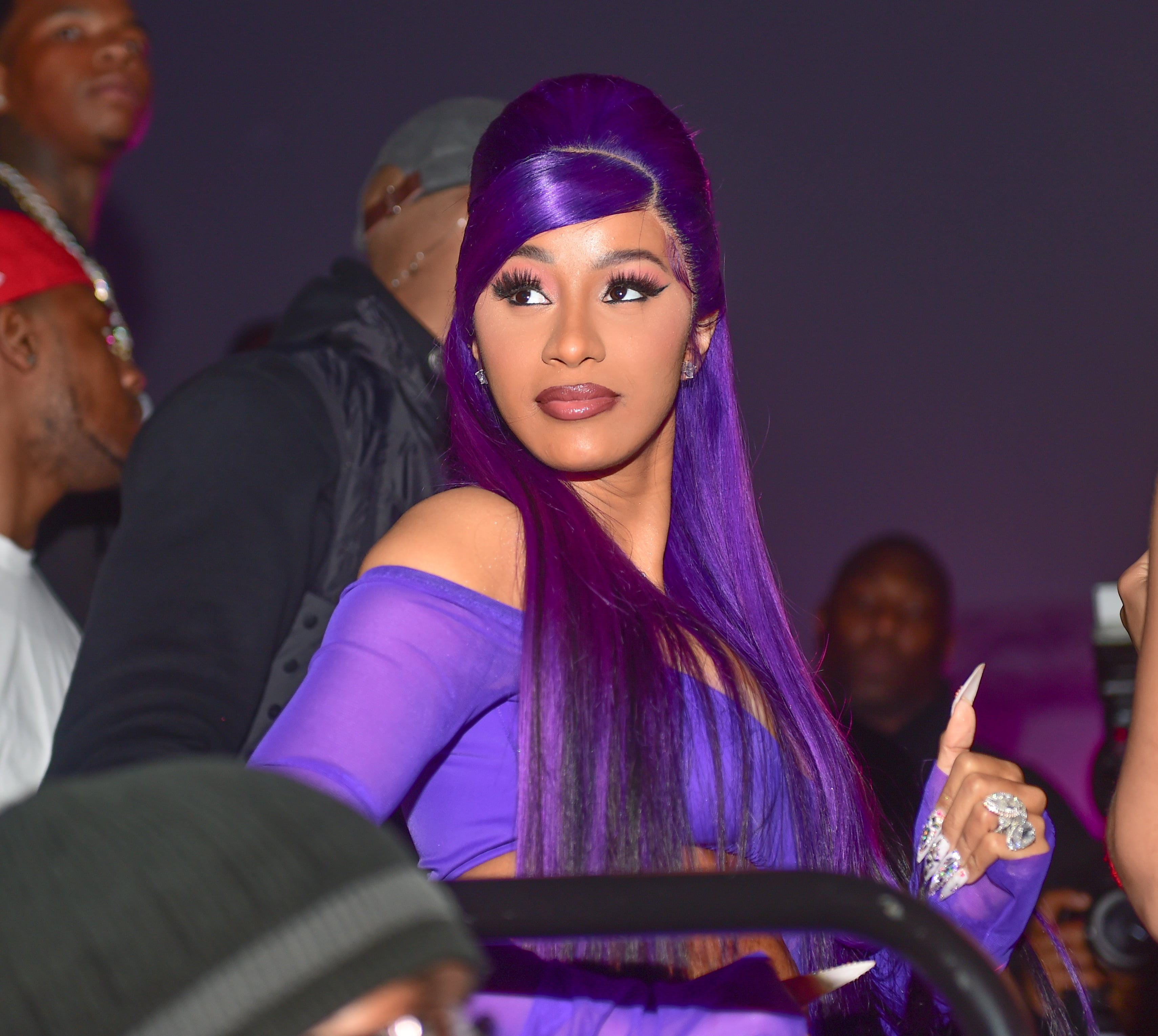 The "WAP" video features snakes and tigers
Cardi B recently released the video for her new song, "WAP," which features Megan Thee Stallion. The video, directed by Colin Tilley, features Cardi B and Megan Thee Stallion in an exquisite mansion as they appear in different rooms to do choreography. It contains cameos from Kylie Jenner, Normani, Rosalía, Mulatto, Rubi Rose, and Sukihana. The video got over 26 million views on its first day and according to Complex, it is "the biggest debut for an all-female collaboration on the platform."
In the video, they appear alongside exotic animals such as snakes. There are also big cats like tigers. This was an issue for Baskin, who became a household name with Joe Exotic when she was featured in Netflix's Tiger King. Baskin, the CEO of Big Cat Rescue, was depicted at odds with Joe Exotic. She has accused him of abusing wild animals, particularly big cats.
Here's what Baskin said about the video
Even though Cardi B and Megan Thee Stallion do not physically appear with the tigers in the video, it is still an issue for Baskin.
"My guess is that most people won't even see the Photoshopped cats in the scenes because the rest of it is so lurid," she told Billboard. "I was happy to see that it does appear to all be Photoshopped. It didn't look like the cats were really in the rooms with the singers. In fact, probably most of the rooms were Photoshopped in via green screen."
RELATED: 'Tiger King': How Exactly Did Carol Baskin's Missing Husband Don Lewis Earn His Millions?
She continued, "That being said, you have to pose a wildcat in front of a green screen to get that image and that doesn't happen in the wild. It can't happen in sanctuaries like ours where cats have plenty of room to avoid a green screen (or would shred it if offered access and could die from ingesting it). That tells me they probably dealt with one of the big cat pimps, who makes a living from beating, shocking and starving cats to make them stand on cue in front of a green screen in a studio. That's never good for the cat."
Cardi B and Baskin are now going back and forth
In an interview with i-D, Cardi B hit back on Baskin's critiques about the "WAP" music video. "I'm not gonna engage with Carole Baskin on that," she said. Then, Cardi B referenced what Joe Exotic said in Tiger King — the accusation that Baskin killed her late husband Jack "Don" Lewis. It is an accusation that Baskin has vigorously denied since he first went missing in 1997. "Like, that's just ridiculous you know? Oh, Lord. Like, girl you killed your godd**n husband," the rapper added.
After Cardi B's response, Baskin gave another response of her own. Baskin told Mirror Online, "When most people are called out for their involvement in cruelty to animals they know there is no justification that will persuade others so they have to deflect the conversation to something else."
Cardi B has yet to respond to Baskin's latest words, we won"t be surprised if she decides to do so!